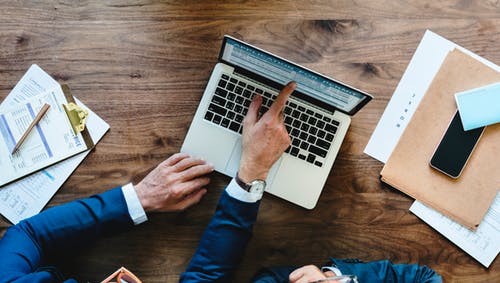 How to Save Money on Homeowners Insurance
If you're like a lot of homeowners, you probably spent a fair amount of time comparing lenders to get the best interest rate on your mortgage. But have you devoted as much time to your homeowners insurance? The cost of homeowners insurance can vary by hundreds of dollars, depending on the type of policy you buy and where you buy it. And because every penny counts, here are some tips to help you save money on your homeowners insurance.
Shop around
Obtain a number of quotes from several insurance companies (you can look in the phone book, check the Internet, or ask friends and family). But don't consider price alone. The insurer you select should also offer excellent service and have a good reputation for settling claims. Ask the insurer about how it handles the claims process. Once you have narrowed the field, check the insurance companies' financial ratings (issued by agencies like Standard & Poor's and A. M. Best), which can be obtained at your local library or on-line.
Raise your deductible
A deductible is the amount of money you must pay up front for a loss before your insurance company will pay for anything. The typical deductible for a homeowners policy starts at $250. But look at the following chart:
| | |
| --- | --- |
| If you increase your deductible to . . . | You may save on your homeowners policy . . . |
| $500 | up to 12% |
| $1,000 | up to 24% |
| $2,500 | up to 30% |
| $5,000 | up to 37% |
Buy your home insurance and auto insurance from the same insurer
Some companies will give you a discount of 5 to 15 percent off your total premium if you purchase two or more policies from them.
Avoid flood areas
According to the National Flood Insurance Program's statistics, the average cost of flood insurance is between $593 and $2,700 per year, depending on the type of occupancy (e.g., single family, nonresidential), the amount of coverage, and the location of the property.
Insure for the right amount
Don't include the value of your land in deciding how much homeowners insurance to buy. The reason is that the land under your house is not prone to theft, fire, or other perils that are covered by your homeowners policy, and damage to it is not covered. Keep in mind that location is very often a key factor in your home's market value, which may be significantly higher than its replacement (rebuilding) cost. You are insuring for the latter.
Improve your home security
Most insurance companies offer a discount of around 5 percent if you have a smoke detector, burglar alarm, or dead-bolt locks. In addition, some companies may reduce your premium by as much as 15 to 20 percent if you install a sprinkler system and burglar alarm that rings in the police station. However, these systems are costly. Before installing them, check with your insurer to find out exactly what's required to qualify for a discount.
Don't smoke
If your family is smoke free, your insurer might reduce your premiums because of the reduced risk of house fires.
Ask for a senior-citizen discount
If you're at least 55 years old and retired, you may qualify for a discount of up to 10 percent at some insurance companies, the idea being that you're at home more often and thus have more time for maintaining your home.
Ask about group coverage
Group coverage through a business or alumni association may translate into a discount for homeowners insurance.
Stay with an insurer
Loyalty may pay off. Some insurance companies will reduce your premiums by 5 percent if you keep your coverage with them for three to five years, or 10 percent if you keep your coverage for six years or more.
Look for private insurance first
The cost of private insurance is often equal to or less than that of government-sponsored insurance like Fair Access to Insurance Requirements (FAIR) Plans, especially if you live in a high-risk area (e.g., plagued by coastal storms, fires, or crime).
This material was prepared by Broadridge Investor Communication Solutions, Inc., and does not necessarily represent the views of John Jastremski, Jeremy Keating, Erik J Larsen, Frank Esposito, Patrick Ray, Robert Welsch, Michael Reese, Brent Wolf, Andy Starostecki and The Retirement Group or FSC Financial Corp. This information should not be construed as investment advice. Neither the named Representatives nor Broker/Dealer gives tax or legal advice. All information is believed to be from reliable sources; however, we make no representation as to its completeness or accuracy. The publisher is not engaged in rendering legal, accounting or other professional services. If other expert assistance is needed, the reader is advised to engage the services of a competent professional. Please consult your Financial Advisor for further information or call 800-900-5867.
The Retirement Group is not affiliated with nor endorsed by fidelity.com, netbenefits.fidelity.com, hewitt.com, resources.hewitt.com, access.att.com, ING Retirement, AT&T, Qwest, Chevron, Hughes, Northrop Grumman, Raytheon, ExxonMobil, Glaxosmithkline, Merck, Pfizer, Verizon, Bank of America, Alcatel-Lucent or by your employer. We are an independent financial advisory group that specializes in transition planning and lump sum distribution. Please call our office at 800-900-5867 if you have additional questions or need help in the retirement planning process.
The Retirement Group is a Representative with FSC Securities and may be reached at www.theretirementgroup.com.
                        <figure>

                                        <a href="https://theretirementgroup.blog/contact/" data-elementor-open-lightbox="">

                        <img width="512" height="288" src="https://theretirementgroup.blog/wp-content/uploads/2011/08/New-Pharm-Ad.png" alt="" srcset="https://i2.wp.com/theretirementgroup.blog/wp-content/uploads/2011/08/New-Pharm-Ad.png?w=512&amp;ssl=1 512w, https://i2.wp.com/theretirementgroup.blog/wp-content/uploads/2011/08/New-Pharm-Ad.png?resize=300%2C169&amp;ssl=1 300w" sizes="(max-width: 512px) 100vw, 512px" />                                </a>

                                        <figcaption>Sponsored Ad</figcaption>

                                    </figure>


Tags: Financial Planning