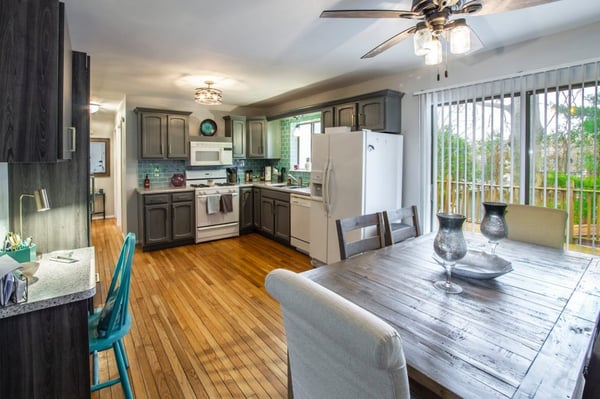 Insuring a Manufactured Home
Insuring a manufactured home is much like insuring a traditional site-built home. However, there are some differences. Here is some basic information to get you started.
What is a manufactured home?
A manufactured home is a home built in a factory under controlled conditions and transported to a site to be installed. Modular homes and mobile homes are included in the definition. In fact, mobile home was the common term used for these types of homes before 1976.
Are manufactured homes safe?
On June 15, 1976, the Department of Housing and Urban Development (HUD) introduced the Manufactured Home Construction and Safety Standards Code, which requires manufactured homes to meet certain safety requirements before they can be sold. As a result of this code, the safety of manufactured homes has vastly improved.
How are manufactured homes insured?
A manufactured-home policy contains many of the same coverages as a regular homeowners policy, such as coverage for the dwelling itself, your personal property, and liability claims. And like a regular homeowners policy, policies typically have coverage limits and a deductible.
Where can you buy it?
You can use a form of traditional homeowners insurance to insure your manufactured home. However, insurance companies are beginning to offer insurance specifically designed for manufactured homes.
How much does it cost?
Insuring a manufactured home usually costs more than it does to insure a traditional site-built home. Reasons include that manufactured homes are more susceptible to extensive damage from fire, frozen pipes, and storms. However, there are some steps you can take to lower the cost of your premiums:
Before you buy a manufactured home, make sure that it complies with HUD's Manufactured Home Construction and Safety Standards Code.
To prevent damage from freezing pipes, make sure that your home is well insulated.
To minimize damage from storms, consider purchasing a double-wide, rather than a single-wide, home. Also, be sure to secure your home to the ground with tie-downs and ground anchors.
As with any home, it's important that your investment is properly protected with the right insurance. Consult your insurance agent if you have any questions regarding the type of coverage that you have or the steps that you can take to reduce your premiums.
This material was prepared by Broadridge Investor Communication Solutions, Inc., and does not necessarily represent the views of The Retirement Group or FSC Financial Corp. This information should not be construed as investment advice. Neither the named Representatives nor Broker/Dealer gives tax
or legal advice. All information is believed to be from reliable sources; however, we make no representation as to its completeness or accuracy. The publisher is not engaged in rendering legal, accounting or other professional services. If other expert assistance is needed, the reader is advised to engage the services of a competent professional. Please consult your Financial Advisor for further information or call 800-900-5867.
The Retirement Group is not affiliated with nor endorsed by fidelity.com, netbenefits.fidelity.com, hewitt.com, resources.hewitt.com, access.att.com, ING Retirement, AT&T, Qwest, Chevron, Hughes, Northrop Grumman, Raytheon, ExxonMobil, Glaxosmithkline, Merck, Pfizer, Verizon, Bank of America, Alcatel-Lucent or by your employer. We are an independent financial advisory group that specializes in transition planning and lump sum distribution. Please call our office at 800-900-5867 if you have additional questions or need help in the retirement planning process.
The Retirement Group is a Registered Investment Advisor not affiliated with FSC Securities and may be reached at www.theretirementgroup.com
                        <figure>

                                        <a href="https://theretirementgroup.blog/contact/." data-elementor-open-lightbox="">

                        <img width="513" height="210" src="https://theretirementgroup.blog/wp-content/uploads/2015/03/Capture-1.png" alt="" srcset="https://i1.wp.com/theretirementgroup.blog/wp-content/uploads/2015/03/Capture-1.png?w=513&amp;ssl=1 513w, https://i1.wp.com/theretirementgroup.blog/wp-content/uploads/2015/03/Capture-1.png?resize=300%2C123&amp;ssl=1 300w" sizes="(max-width: 513px) 100vw, 513px" />                             </a>

                                        <figcaption>Sponsored Ad</figcaption>

                                    </figure>