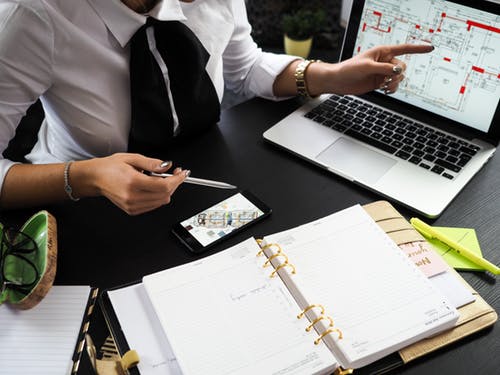 What is it?
A real estate investment trust (REIT) is a company that buys, develops, manages, and/or sells real estate such as skyscrapers, shopping malls, apartment complexes, office buildings, or housing developments. Rather than investing directly, investors in REITs put their money into a professionally managed portfolio of real estate. REITs trade on the major exchanges, just like stocks. REITs make money from rental income, profits from the sale of the property, and other services provided to tenants. REITs also receive special tax considerations; they do not pay taxes as long as they pay out at least 90 percent of their net income to their investors. Thus, successful REITs can offer investors high yields, current income, and moderate growth.
There are several types of REITs. An equity REIT's main business is buying, renovating, managing, maintaining, and selling real estate. This is by far the most common type of REIT available today. An equity REIT may invest broadly, or may be dominated by a particular segment of the market--for example, retail space or apartment buildings. Mortgage REITs make loans or invest in existing mortgages. Hybrid REITs combine the characteristics of equity and mortgage REITs. Additional corporate structures (e.g., the UPREIT and Down REIT) were developed in the early 1990s; these REITs typically focus on providing tax benefits to their shareholders.
What are the strengths?
All REITs are governed by strict regulations
REITs are generally required to have at least 100 investors, and there are laws that prevent a small number of those investors from owning a majority interest in the REIT. At least 75 percent of a REIT's assets must be in real estate, and at least 75 percent of its gross income must be derived from rents, mortgage interest, or gains from the sale of property. Also, REITs are required by law to pay out at least 90 percent of annual taxable income (excluding capital gains) to their investors in the form of dividends. This restriction, however, limits a REIT's ability to use internal cash flow for growth purposes.
REIT shares are more liquid than a direct investment in real estate
If you need cash in a hurry, it is much easier to liquidate shares of a REIT than it is to sell rental property, office buildings, or other real estate. Part of the reason for this liquidity is that REIT shares are typically traded on major exchanges, making it easier to buy and sell REIT shares than to buy and sell properties in the private market.
Professional management
REITs are run by professionals. Once you have purchased shares in a REIT, your investment is in the hands of people who make their living by buying, selling, and managing real estate. You don't have to be an expert real estate trader, because the professionals are making the decisions for you.
REITs open up investment opportunities that might not be available to individual investors
Because you are pooling your money with the funds of many other investors, your initial cash outlay is much less than for other types of real estate investments. This makes REIT investing accessible for many people who can't afford to buy office buildings and apartments on their own. And because your money is pooled with that of other investors, your personal exposure to risk is lower than if you were investing directly in real estate.
REITs can provide current income
Because REITs are required to pay out 90 percent of their annual income in the form of dividends, you can expect to receive income from your REIT investment.
What are the tradeoffs?
Supply/demand imbalance
REITs depend on an adequate supply of tenants and/or buyers to occupy their properties. During certain periods (e.g., a building boom or an economic downturn), the supply of available space may exceed the demand by a significant margin, leaving REITs with property that is vacant or less than fully occupied. During these periods, it may also be difficult to make profits on rents because the excess supply of rental property will drive rental prices down. These factors can reduce a REIT's profitability.
Rising interest rates
When interest rates increase, a REIT's borrowing costs increase. This can affect a REIT's bottom line. In addition, increasing interest rates can foreshadow a weakening economy, which in turn can reduce the demand for space.
Other factors
REITs are also subject to the risks associated with the general real estate market, including possible declines in the value of real estate, possible declines in economic conditions, and possible lack of availability of mortgage funds.
In addition to the general real estate risks mentioned above, other factors can pose a threat to individual real estate sectors. For example, recessions can impact REITs in the retail sector, while health-care reforms may have an effect on REITs that invest in hospitals and assisted-living facilities.
REITs are also subject to risks associated with the underlying REIT properties. These risks include increases in property taxes, changes in zoning laws, changes in neighborhood values, and the possibility of a natural disaster. These risks may be more significant to the extent that the REIT's investments are concentrated in a particular geographic region. Further, loss of management credibility can be devastating to any REIT.
If you're going to invest in REITs, selecting several that are in different sectors of the real estate market and different geographic regions can help diversify your risk (though diversification alone can't guarantee a profit or protect against the possibility of loss).
Use as a tax shelter is limited
Unlike other forms of real estate ownership, REITs are not allowed to pass losses through to their investors. Thus, if your REIT investment loses money, you will not be able to use this loss to offset other investment gains. Depending on your reasons for investing, not having this tax break could be a significant disadvantage.
Investing in a REIT
Find the right REIT
Because they are publicly-traded companies, investors can evaluate REITs just as they would evaluate stocks. Among other things, investors should look at the company's earnings--both past performance and the potential for future growth--dividend yield, payout ratio, and price-earnings ratio. However, bear in mind that past performance is no guarantee of future results.
Monitor your investment
By keeping an eye on the real estate market, you may be able to detect subtle signs that suggest a change to your investment strategy. For example, overbuilding in a certain sector may be a sign that it's time to decrease your holdings in that area, perhaps by moving your money to a REIT that has a different focus.
What are the tax considerations?
REITs are typically not useful as a tax shelter
REITs are not allowed to pass losses through to their investors. Thus, their use as tax shelters is extremely limited.
Dividends are typically taxable income
You must typically pay income tax on the dividends you receive from your REIT investment.
A portion of REIT dividend payments may be taxed at lower capital gains tax rates
For tax years beginning on or after January 1, 2003 and before January 1, 2013, qualifying dividends paid to individual shareholders from domestic corporations (and qualified foreign corporations) are taxed at long-term capital gains tax rates. For tax years prior to January 1, 2003, however, stock dividends were taxed at ordinary income tax rates, generally resulting in significantly more tax due.
Caution: Absent further legislative action, stock dividends will again be taxed as ordinary income beginning in 2013.
Generally, however, REIT dividends will not qualify for taxation at capital gains rates. Instead, REIT dividends will generally continue to be taxed at ordinary income tax rates. This is because most REIT dividends are comprised of rents or other earnings that are being passed through to shareholders. To the extent that a REIT dividend represents qualified corporate dividends being passed through to REIT shareholders, though, the dividend will qualify for taxation at capital gains rates.
Further, if the REIT realizes a long-term capital gain from the sale of some of its real estate, it may designate a portion of the dividend paid during that year as a long-term capital gain distribution. The portion of the dividend considered capital gain income would also be subject to capital gains tax rather than ordinary income tax.
Capital gains tax liability may also result from the sale of REIT shares
You may be required to pay capital gains tax when you sell your REIT shares, if you sell them for more than you paid for them. If this gain cannot be offset by capital losses, you will have to pay capital gains tax on this amount.
This material was prepared by Broadridge Investor Communication Solutions, Inc., and does not necessarily represent the views of The Retirement Group or FSC Financial Corp. This information should not be construed as investment advice. Neither the named Representatives nor Broker/Dealer gives tax or legal advice. All information is believed to be from reliable sources; however, we make no representation as to its completeness or accuracy. The publisher is not engaged in rendering legal, accounting or other professional services. If other expert assistance is needed, the reader is advised to engage the services of a competent professional. Please consult your Financial Advisor for further information or call 800-900-5867.
The Retirement Group is not affiliated with nor endorsed by fidelity.com, netbenefits.fidelity.com, hewitt.com, resources.hewitt.com, access.att.com, ING Retirement, AT&T, Qwest, Chevron, Hughes, Northrop Grumman, Raytheon, ExxonMobil, Glaxosmithkline, Merck, Pfizer, Verizon, Bank of America, Alcatel-Lucent or by your employer. We are an independent financial advisory group that specializes in transition planning and lump sum distribution. Please call our office at 800-900-5867 if you have additional questions or need help in the retirement planning process.
The Retirement Group is a Registered Investment Advisor not affiliated with FSC Securities and may be reached at www.theretirementgroup.com.
                        <figure>

                                        <a href="https://theretirementgroup.blog/contact/" data-elementor-open-lightbox="">

                        <img width="512" height="288" src="https://theretirementgroup.blog/wp-content/uploads/2018/09/NEw-Telecom-Ad.png" alt="" srcset="https://i0.wp.com/theretirementgroup.blog/wp-content/uploads/2018/09/NEw-Telecom-Ad.png?w=512&amp;ssl=1 512w, https://i0.wp.com/theretirementgroup.blog/wp-content/uploads/2018/09/NEw-Telecom-Ad.png?resize=300%2C169&amp;ssl=1 300w" sizes="(max-width: 512px) 100vw, 512px" />                              </a>

                                        <figcaption>Sponsored Ad</figcaption>

                                    </figure>


Tags: Financial Planning, Pension