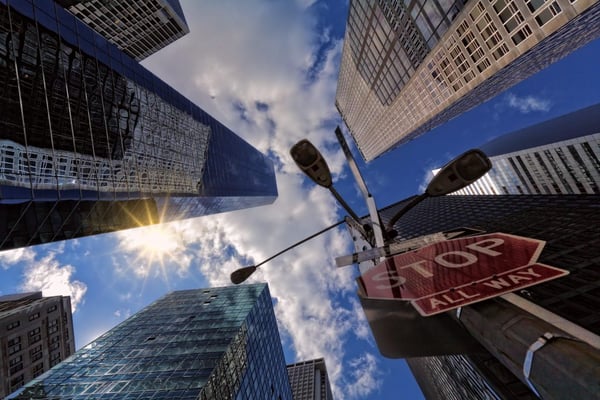 Definition:
A simplified employee pension (SEP) is a written plan that allows employers to make retirement contributions to individual retirement arrangements (called SEP-IRAs) set up for each eligible plan participant.
Prerequisites
You want to save money for retirement and you have self-employment income, or
You want to establish an employer-sponsored retirement plan for yourself and your employees
Key Strengths
Unique Strategy: You are never required to make contributions
Unique Strategy: Can be adopted and funded after year-end (but no later than the due date of the return, including extensions)
Simple to establish and maintain
Reporting rules are minimal
Substantial amounts can be contributed
Can be used in addition to other employer retirement plans
Contributions for employees can be made after age 70½
You generally have no legal (fiduciary) responsibilities for your employees' investments
Pretax dollars are contributed and grow tax deferred
Key Tradeoffs
You must include all eligible employees in the SEP (including eligible employees who have worked for you during three or more of the past five years)
Employees have immediate access to contributions
The failure of one eligible employee to set up a SEP-IRA can defeat the entire SEP
Does not allow employees the election to have pretax dollars contributed to plan through salary reduction
Special additional "top-heavy" requirements may be present, requiring contributions
Has less protection from creditors than qualified plans
Variations from State to State
Since a SEP is at its heart an IRA or a collection of IRAs, state treatment of IRAs may vary significantly:
States vary in their treatment of IRAs, particularly in the degree of protection from creditors offered
Most states follow federal tax treatment of IRAs, but some states reduce or bar deduction
How Do You Implement It?
Can be very easy to establish; at its most basic level, a SEP requires you to:
Select the actual type of investment (e.g., CD, mutual fund, stocks, bonds) that you will use to fund your SEP-IRA
Set up SEP-IRAs for yourself and other participants
Complete Form 5305-SEP (if you don't maintain any other qualified retirement plan and meet other requirements)
Provide employees with a copy of Form 5305 and additional information
You can also establish a SEP by using a prototype or master SEP plan created by a financial institution. Alternatively, you can custom design a SEP.
This material was prepared by Broadridge Investor Communication Solutions, Inc., and does not necessarily represent the views of The Retirement Group or FSC Financial Corp. This information should not be construed as investment advice. Neither the named Representatives nor Broker/Dealer gives tax or legal advice. All information is believed to be from reliable sources; however, we make no representation as to its completeness or accuracy. The publisher is not engaged in rendering legal, accounting or other professional services. If other expert assistance is needed, the reader is advised to engage the services of a competent professional. Please consult your Financial Advisor for further information or call 800-900-5867.
The Retirement Group is not affiliated with nor endorsed by fidelity.com, netbenefits.fidelity.com, hewitt.com, resources.hewitt.com, access.att.com, ING Retirement, AT&T, Qwest, Chevron, Hughes, Northrop Grumman, Raytheon, ExxonMobil, Glaxosmithkline, Merck, Pfizer, Verizon, Bank of America, Alcatel-Lucent or by your employer. We are an independent financial advisory group that specializes in transition planning and lump sum distribution. Please call our office at 800-900-5867 if you have additional questions or need help in the retirement planning process.
The Retirement Group is a Registered Investment Advisor not affiliated with FSC Securities and may be reached at www.theretirementgroup.com.
                        <figure>

                                        <a href="https://theretirementgroup.blog/contact/" data-elementor-open-lightbox="">

                        <img width="513" height="210" src="https://theretirementgroup.blog/wp-content/uploads/2015/03/Capture-1.png" alt="" srcset="https://i1.wp.com/theretirementgroup.blog/wp-content/uploads/2015/03/Capture-1.png?w=513&amp;ssl=1 513w, https://i1.wp.com/theretirementgroup.blog/wp-content/uploads/2015/03/Capture-1.png?resize=300%2C123&amp;ssl=1 300w" sizes="(max-width: 513px) 100vw, 513px" />                             </a>

                                        <figcaption>Sponsored Ad</figcaption>

                                    </figure>


Tags: Financial Planning, Lump Sum