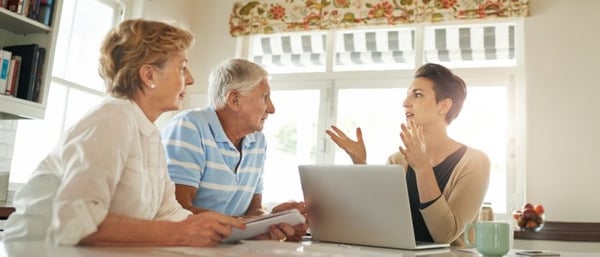 <strong style="font-size: 1em;">Definition</strong>


Universal life is a form of permanent, cash value insurance. Unlike traditional whole life policies, universal life policies are divided into three elements: protection, expense, and cash value. Your cash value receives a guaranteed minimum interest rate plus an excess interest rate when the insurance company's investments perform well, making the returns more competitive than with some other types of policies. Universal life insurance also offers you flexibility through the ability to change your level of protection, premium amounts, and payment frequency. In this way, your policy can keep pace with changes in your life and your corresponding insurance needs.
Unlike other types of cash value policies, universal life policies are considered unbundled since the policies are divided into three elements: protection, expense, and cash value. This unbundling of the policy elements allows you to see the specific charges for each component of your policy, making it easier to read reports on your in-force policy and, in some cases, to compare universal policies from different insurance companies.
Prerequisites
You have a need for life insurance and want a flexible policy that can adapt to changing needs
You have a long-term cash accumulation need (10 to 15 years)
Key Strengths
Provides benefits common to all cash value life insurance
Unique Strategy: You can change your premiums without prior notice (with some limitations)
Cash values receive guaranteed interest rate (guarantees are subject to the claims-paying ability of the insurer)
Cash values may be withdrawn (withdrawals may reduce the cash value and death benefit)
Key Tradeoffs
Underlying cost of insurance increases with age
Potential exists for policy lapse if premiums are reduced or skipped, or if policy performance does not meet original projections
Variations from State to State
No federal regulatory agency--insurance companies are regulated in each state by the department of insurance (or its local equivalent)
State laws govern ability of creditors to access cash values
How Difficult Is It to Implement?
Policy application may require physical exam
Can be difficult to compare policies
Tax issues relating to policy loans and surrenders can be complex
This material was prepared by Broadridge Investor Communication Solutions, Inc., and does not necessarily represent the views of The Retirement Group or FSC Financial Corp. This information should not be construed as investment advice. Neither the named Representatives nor Broker/Dealer gives tax or legal advice. All information is believed to be from reliable sources; however, we make no representation as to its completeness or accuracy. The publisher is not engaged in rendering legal, accounting or other professional services. If other expert assistance is needed, the reader is advised to engage the services of a competent professional. Please consult your Financial Advisor for further information or call 800-900-5867.
The Retirement Group is not affiliated with nor endorsed by fidelity.com, netbenefits.fidelity.com, hewitt.com, resources.hewitt.com, access.att.com, ING Retirement, AT&T, Qwest, Chevron, Hughes, Northrop Grumman, Raytheon, ExxonMobil, Glaxosmithkline, Merck, Pfizer, Verizon, Bank of America, Alcatel-Lucent or by your employer. We are an independent financial advisory group that specializes in transition planning and lump sum distribution. Please call our office at 800-900-5867 if you have additional questions or need help in the retirement planning process.
The Retirement Group is a Registered Investment Advisor not affiliated with FSC Securities and may be reached at www.theretirementgroup.com.
                        <figure>

                                        <a href="https://theretirementgroup.blog/contact/" data-elementor-open-lightbox="">

                        <img width="513" height="210" src="https://theretirementgroup.blog/wp-content/uploads/2013/09/Capture.png" alt="" srcset="https://i0.wp.com/theretirementgroup.blog/wp-content/uploads/2013/09/Capture.png?w=513&amp;ssl=1 513w, https://i0.wp.com/theretirementgroup.blog/wp-content/uploads/2013/09/Capture.png?resize=300%2C123&amp;ssl=1 300w" sizes="(max-width: 513px) 100vw, 513px" />                               </a>

                                        <figcaption>Sponsored Ad </figcaption>

                                    </figure>


Tags: Financial Planning