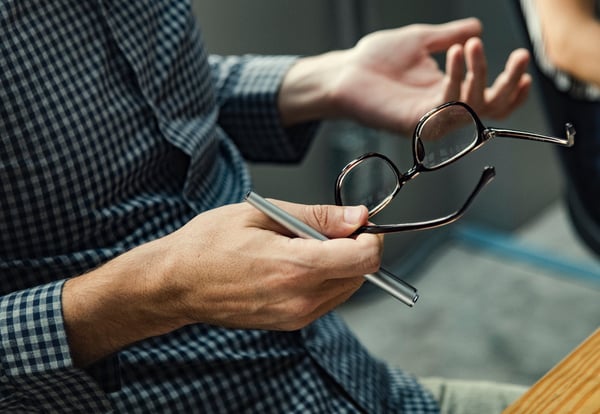 Hope Credit
Definition
The American Opportunity credit (Hope credit) is an education tax credit that allows you to reduce your tax liability by as much as $2,500. The credit is calculated as 100 percent of the first $2,000 of a student's qualified tuition and fees and 25 percent of the next $2,000 of such expenses. For 2009 through 2012, the credit is expanded to apply to qualified tuition and related expenses paid for each of the first four years of a student's post-secondary education in a degree or certificate program.
Prerequisites
The student must be claimed as a dependent on your federal income tax return.
The student must be enrolled in a degree or certificate program on at least a half-time basis for at least one academic period beginning during the calendar year.
The expenses must be incurred at an "eligible educational institution" (a post-secondary institution that offers a degree program and is eligible to participate in federal student aid programs).
The credit covers only tuition and related expenses (no room and board).
For 2011, the full credit is limited to single filers with a modified adjusted gross income (MAGI) below $80,000 and joint filers with a MAGI below $160,000. A partial credit is available for single filers with a MAGI between $80,000 and $90,000 and joint filers with a MAGI between $160,000 and $180,000 (same figures as for 2010).
If you are married, you must file a joint return.
The student can't have a felony drug conviction.
Key Strengths
Provides a maximum $2,500 tax credit per year for each of the first four years of the student's post-secondary education
Hope credit can be taken for more than one student in the same year, provided each student qualifies independently
Credit is available in same year as tax-free distribution from a 529 plan or Coverdell education savings account
Key Tradeoffs
Ability to take credit depends on income
Cannot be used for room-and-board expenses
Cannot be taken in the same year as the Lifetime Learning credit for the same student
Variations from State to State
How Is It Implemented?
Claim the appropriate Hope credit amount on your federal income tax return
This material was prepared by Broadridge Investor Communication Solutions, Inc., and does not necessarily represent the views of The Retirement Group or FSC Financial Corp. This information should not be construed as investment advice. Neither the named Representatives nor Broker/Dealer gives tax or legal advice. All information is believed to be from reliable sources; however, we make no representation as to its completeness or accuracy. The publisher is not engaged in rendering legal, accounting or other professional services. If other expert assistance is needed, the reader is advised to engage the services of a competent professional. Please consult your Financial Advisor for further information or call 800-900-5867.
The Retirement Group is not affiliated with nor endorsed by fidelity.com, netbenefits.fidelity.com, hewitt.com, resources.hewitt.com, access.att.com, ING Retirement, AT&T, Qwest, Chevron, Hughes, Northrop Grumman, Raytheon, ExxonMobil, Glaxosmithkline, Merck, Pfizer, Verizon, Bank of America, Alcatel-Lucent or by your employer. We are an independent financial advisory group that specializes in transition planning and lump sum distribution. Please call our office at 800-900-5867 if you have additional questions or need help in the retirement planning process.
.The Retirement Group is a Registered Investment Advisor not affiliated with FSC Securities and may be reached at www.theretirementgroup.com.
                        <figure>

                                        <a href="https://theretirementgroup.blog/contact/" data-elementor-open-lightbox="">

                        <img width="513" height="210" src="https://theretirementgroup.blog/wp-content/uploads/2011/07/Capture.png" alt="" srcset="https://i0.wp.com/theretirementgroup.blog/wp-content/uploads/2011/07/Capture.png?w=513&amp;ssl=1 513w, https://i0.wp.com/theretirementgroup.blog/wp-content/uploads/2011/07/Capture.png?resize=300%2C123&amp;ssl=1 300w" sizes="(max-width: 513px) 100vw, 513px" />                               </a>

                                        <figcaption>Sponsored Ad</figcaption>

                                    </figure>


Tags: Financial Planning, Lump Sum