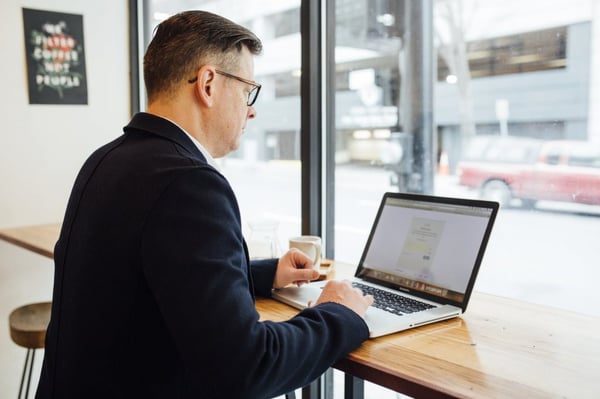 Why are investors turning to exchange-traded funds?
Exchange-traded funds (ETFs) have become fundamental instruments in the pursuit of tax-efficient investing. ETFs have low operating costs, so they represent intriguing alternatives to garden-variety mutual funds that can gradually "nickel and dime" an investor.
The fees are minimal. With their very low charges and management fees, ETFs give you a cheap and convenient way to build a portfolio of index funds. The annual expenses of an ETF (which come out of dividends) range from 0.1-0.65%. If you search, you may find an index mutual fund that charges 0.1% - but some charge more than 3%.1
Besides being more tax-efficient than index mutual funds, ETFs are easier to manage when it comes to tax loss selling (the swap of short-term capital gains or income tax liabilities for lower long-term capital gains liabilities). And of course, they give you tax deferral to aid in compounding.
They trade like stocks. Unlike a conventional mutual fund, ETFs trade throughout the day. They can be bought or sold at any time of the market day. Compare that to mutual funds – you can only redeem them at the closing price of a trading day.1
You can see what's inside. The transparency of an ETF is really appealing. When the market is volatile and a stock drops like a rock, you can easily find out if your ETF holds those shares or not. When does the typical mutual fund tell you what it holds? Once a quarter.2
They allow you to "become" the market. A variety of thoughtfully chosen ETFs can allow you to realize broad exposure to the stock, bond and REIT markets and even global markets. When you have that kind of wide-ranging diversification plus a skilled third-party money manager who can exploit market inefficiencies, you have the potential for some solid performance. The performance of a collection of actively managed mutual funds, on the other hand, can be beleaguered by overlap and concentration in certain stocks.
ETFs are finding their way into 401(k) plans. Perhaps that seems redundant, as 401(k)s are tax-deferred to start with. But as more and more retirement plan vendors and sponsors are being pressured to disclose plan fees, they are starting to welcome ETFs into these programs. Anyone who has a 401(k) knows that mutual funds are the bedrock investment choice – and many of those funds operate with revenue-sharing agreements. That means that the fund company may be paying the plan provider to help cover administrative costs. Often – as part of the fund expenses – those costs are passed on to you. ETFs don't have revenue-sharing agreements.2
So many people want to learn more about ETFs. A qualified financial advisor can help you examine your many options here – there are ETFs to represent nearly any segment or sector of the market. See what the buzz is about, and see how these funds may allow you to improve the tax efficiency of your portfolio.
These views are those of Peter Montoya Inc., and not the presenting Representative or the Representative's Broker/Dealer, and should not be construed as investment advice.
Citations.

1 fool.com/etf/etf.htm [10/21/08]

2 online.wsj.com/article/SB122438052479847879.html?mod=googlenews_wsj [10/18/08]
                        <figure>

                                        <a href="https://theretirementgroup.blog/contact/" data-elementor-open-lightbox="">

                        <img width="600" height="338" src="https://theretirementgroup.blog/wp-content/uploads/2011/07/2019-06-21-768x432.png" alt="" srcset="https://i1.wp.com/theretirementgroup.blog/wp-content/uploads/2011/07/2019-06-21.png?resize=768%2C432&amp;ssl=1 768w, https://i1.wp.com/theretirementgroup.blog/wp-content/uploads/2011/07/2019-06-21.png?resize=300%2C169&amp;ssl=1 300w, https://i1.wp.com/theretirementgroup.blog/wp-content/uploads/2011/07/2019-06-21.png?resize=1024%2C576&amp;ssl=1 1024w, https://i1.wp.com/theretirementgroup.blog/wp-content/uploads/2011/07/2019-06-21.png?w=1200&amp;ssl=1 1200w, https://i1.wp.com/theretirementgroup.blog/wp-content/uploads/2011/07/2019-06-21.png?w=1800&amp;ssl=1 1800w" sizes="(max-width: 600px) 100vw, 600px" />                                </a>

                                        <figcaption>Sponsored Ad</figcaption>

                                    </figure>


Tags: Financial Planning, Lump Sum, Pension, Retirement Planning