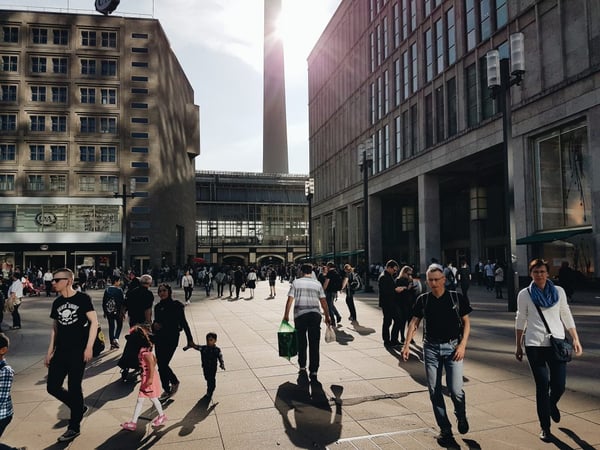 Social Security was originally intended to provide older Americans with continuing income after retirement. Today, though the scope of Social Security has been widened to include survivors, disability, and other benefits, retirement benefits are still the cornerstone of the program.
How do you qualify for retirement benefits?
When you work and pay Social Security taxes (FICA on some pay stubs), you earn Social Security credits. You can earn up to 4 credits each year. If you were born after 1928, you need 40 credits (10 years of work) to be eligible for retirement benefits.
How much will your retirement benefit be?
Your retirement benefit is based on your average earnings over your working career. Higher lifetime earnings result in higher benefits, so if you have some years of no earnings or low earnings, your benefit amount may be lower than if you had worked steadily. Your age at the time you start receiving benefits also affects your benefit amount. Although you can retire early at age 62, the longer you wait to retire (up to age 70), the higher your retirement benefit.
You can estimate your retirement benefit online based on your actual earnings record using the Retirement Estimator calculator on the Social Security website, www.ssa.gov. You can create various scenarios based on current law that will illustrate how different earnings amounts and retirement ages will affect the benefit you receive.
Retiring at full retirement age
If you retire at full retirement age, you'll receive an unreduced retirement benefit. Your full retirement age depends on the year in which you were born.
If you were born in:
Your full retirement age is:
1943-1954: 66
1955: 66 and 2 months
1956: 66 and 4 months
1957: 66 and 6 months
1958: 66 and 8 months
1959: 66 and 10 months
1960 and later: 67
Retiring early will reduce your benefit
You can begin receiving Social Security benefits before your full retirement age, as early as age 62. However, if you retire early, your Social Security benefit will be less than if you wait until your full retirement age to begin receiving benefits. Your retirement benefit will be reduced by 5/9ths of 1 percent for every month between your retirement date and your full retirement age, up to 36 months, then by 5/12ths of 1 percent thereafter. For example, if your full retirement age is 67, you'll receive about 30 percent less if you retire at age 62 than if you wait until age 67 to retire. This reduction is permanent--you won't be eligible for a benefit increase once you reach full retirement age.
Still, receiving early Social Security retirement benefits makes sense for many people. Even though you'll receive less per month than if you wait until full retirement age to begin receiving benefits, you'll receive benefits several years earlier.
Delaying retirement will increase your benefit
For each month that you delay receiving Social Security retirement benefits past your full retirement age, your benefit will increase by a certain percentage. This percentage varies depending on your year of birth. For example, if you were born in 1943 or later, your benefit will increase 8 percent for each year that you delay receiving benefits. In addition, working past your full retirement age has another benefit: It allows you to add years of earnings to your Social Security record. As a result, you may receive a higher benefit when you do retire, especially if your earnings are higher than in previous years.
Working may affect your retirement benefit
You can work and still receive Social Security retirement benefits, but the income that you earn before you reach full retirement age may affect the amount of benefit that you receive. Here's how:
• If you're under full retirement age: $1 in benefits will be deducted for every $2 in earnings you have above the annual limit
• In the year you reach full retirement age: $1 in benefits will be deducted for every $3 you earn over the annual limit (a different limit applies here) until the month you reach full retirement age
Once you reach full retirement age, you can work and earn as much income as you want without reducing your Social Security retirement benefit.
Retirement benefits for qualified family members
Even if your spouse has never worked outside your home or in a job covered by Social Security, he or she may be eligible for spousal benefits based on your Social Security earnings record. Other members of your family may also be eligible. Retirement benefits are generally paid to family members who relied on your income for financial support. If you're receiving retirement benefits, the members of your family who may be eligible for family benefits include:
• Your spouse age 62 or older, if married at least one year
• Your former spouse age 62 or older, if you were married at least 10 years
• Your spouse or former spouse at any age, if caring for your child who is under age 16 or disabled
• Your children under age 18, if unmarried
• Your children under age 19, if full-time students (through grade 12) or disabled
• Your children older than 18, if severely disabled
Your eligible family members will receive a monthly benefit that is as much as 50 percent of your benefit. However, the amount that can be paid each month to a family is limited. The total benefit that your family can receive based on your earnings record is about 150 to 180 percent of your full retirement benefit amount. If the total family benefit exceeds this limit, each family member's benefit will be reduced proportionately. Your benefit won't be affected.
How do you sign up for Social Security?
You should apply for benefits at your local Social Security office or on-line two or three months before your retirement date. However, the SSA suggests that you contact your local office a year before you plan on applying for benefits to discuss how retiring at a certain age can affect your finances. Fill out an application on the SSA website, or call the SSA at (800) 772-1213 for more information on the application process.
This material was prepared by Broadridge Investor Communication, and does not necessarily represent the views of The Retirement Group or FSC Financial Corp. This information should not be construed as investment advice. Neither the named Representatives nor Broker/Dealer gives tax or legal advice. All information is believed to be from reliable sources; however, we make no representation as to its completeness or accuracy. The publisher is not engaged in rendering legal, accounting or other professional services. If other expert assistance is needed, the reader is advised to engage the services of a competent professional. Please consult your Financial Advisor for further information or call 800-900-5867.
The Retirement Group is not affiliated with nor endorsed by fidelity.com, netbenefits.fidelity.com, hewitt.com, resources.hewitt.com, access.att.com, ING Retirement, AT&T, Northrop Grumman, Raytheon, Qwest, Chevron, Hughes, ExxonMobil, Glaxosmithkline, Merck, Pfizer, Verizon, Bank of America, Alcatel-Lucent or by your employer. We are an independent financial advisory group that specializes in transition planning and lump sum distribution. Please call our office at 800-900-5867 if you have additional questions or need help in the retirement planning process.
The Retirement Group is a Representative with FSC Securities and may be reached at www.theretirementgroup.com.
                        <figure>

                                        <a href="https://theretirementgroup.blog/contact/" data-elementor-open-lightbox="">

                        <img width="513" height="210" src="https://theretirementgroup.blog/wp-content/uploads/2011/07/Capture.png" alt="" srcset="https://i0.wp.com/theretirementgroup.blog/wp-content/uploads/2011/07/Capture.png?w=513&amp;ssl=1 513w, https://i0.wp.com/theretirementgroup.blog/wp-content/uploads/2011/07/Capture.png?resize=300%2C123&amp;ssl=1 300w" sizes="(max-width: 513px) 100vw, 513px" />                               </a>

                                        <figcaption>Sponsored Ad</figcaption>

                                    </figure>


Tags: Financial Planning, Lump Sum, Retirement Planning