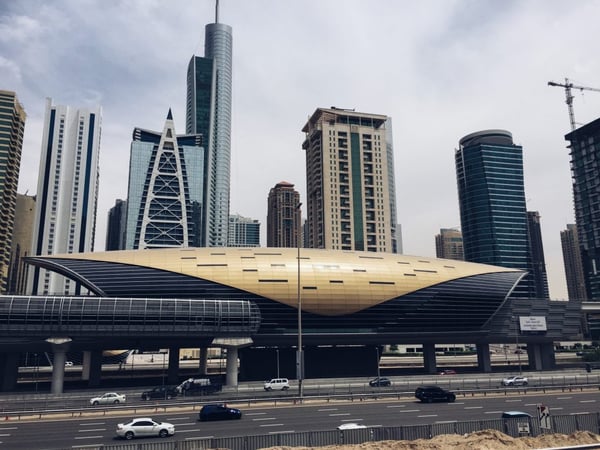 Insurance Tips for Business Travelers
Do you spend your days hotel hopping? Do you see the inside of your car more than the inside of your bedroom? Many people spend a great deal of time traveling for business. If you're one of them, take a look at these insurance tips.
On the road again
If you're traveling for business, and the car you're driving or any of its contents are damaged or stolen, you may have several reimbursement sources to choose from. Typically, if it's a company car, the company's auto policy will apply. Check with your manager to see if you're covered. Otherwise, your personal auto policy should cover most items. Big-ticket items like laptops and cell phones may be covered under your homeowners policy. If you're not sure, talk to your insurance agent.
You can't fool Mother Nature . . . or your insurer
Your auto insurer sets your premium (the amount you pay for insurance) based on several factors, including:
Type of car
Primary use (business, pleasure, primary, secondary)
Miles driven per year
Geography
Your driving record
If you use your car primarily for business (e.g., traveling to see sales clients, making court appearances, delivering products), tell your insurance company. If you don't, it may wind up costing you in the end.
Plan ahead
If you travel a lot for business, you should consider some form of travel insurance. Although many companies provide employees with any insurance coverage they might need, you'll want to know what you have, what it covers, and what (if any) additional coverage you might need.
Whether your insurance is bought as a package or in separate components, the following coverage may be available:
Accidental death and dismemberment
Emergency medical
Lost luggage
Evacuation (returned home--medically necessary)
Rental car
Repatriation of remains (returned home for burial)
Trip cancellation
Trip interruption
Travel delay
Some plans are specifically designed for business travelers. Ask your insurer or travel agent, or search the Internet for a company that provides this kind of coverage.
All health insurance plans are not created equal
Your employer probably provides group health insurance as an employee benefit. But did you know that it may not cover you if you get sick in a foreign country? Getting sick is never a treat, but when it happens in a foreign country and you don't have adequate health insurance, it can be a nightmare. Typically, you'll be expected to pay at the time of service, and that can be very expensive. So, if you travel abroad for business (or even for vacation), you'll want to look into short-term supplemental medical coverage. Any long-term (e.g., more than 90 days) travel outside the United States, Canada, or Mexico should be checked out with the insurance company before you go.
This material was prepared by Broadridge Investor Communication Solutions, Inc., and does not necessarily represent the views of The Retirement Group or FSC Financial Corp. This information should not be construed as investment advice. Neither the named Representatives nor Broker/Dealer gives tax or legal advice. All information is believed to be from reliable sources; however, we make no representation as to its completeness or accuracy. The publisher is not engaged in rendering legal, accounting or other professional services. If other expert assistance is needed, the reader is advised to engage the services of a competent professional. Please consult your Financial Advisor for further information or call 800-900-5867.
The Retirement Group is not affiliated with nor endorsed by fidelity.com, netbenefits.fidelity.com, hewitt.com, resources.hewitt.com, access.att.com, ING Retirement, AT&T, Qwest, Chevron, Hughes, Northrop Grumman, Raytheon, ExxonMobil, Glaxosmithkline, Merck, Pfizer, Verizon, Bank of America, Alcatel-Lucent or by your employer. We are an independent financial advisory group that specializes in transition planning and lump sum distribution. Please call our office at 800-900-5867 if you have additional questions or need help in the retirement planning process.
The Retirement Group is a Registered Investment Advisor not affiliated with FSC Securities and may be reached at www.theretirementgroup.com.
                        <figure>

                                        <a href="https://theretirementgroup.blog/contact/" data-elementor-open-lightbox="">

                        <img width="512" height="288" src="https://theretirementgroup.blog/wp-content/uploads/2018/09/NEw-Telecom-Ad.png" alt="" srcset="https://i0.wp.com/theretirementgroup.blog/wp-content/uploads/2018/09/NEw-Telecom-Ad.png?w=512&amp;ssl=1 512w, https://i0.wp.com/theretirementgroup.blog/wp-content/uploads/2018/09/NEw-Telecom-Ad.png?resize=300%2C169&amp;ssl=1 300w" sizes="(max-width: 512px) 100vw, 512px" />                              </a>

                                        <figcaption>Sponsored Ad</figcaption>

                                    </figure>