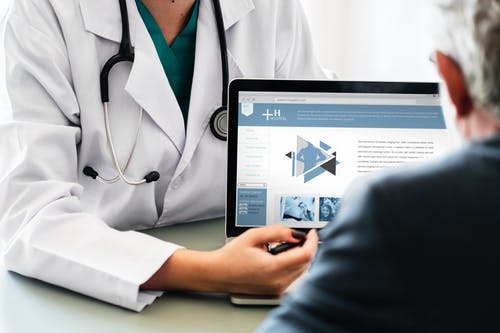 You probably recognize the importance of having adequate health insurance for yourself and your family. But are you aware of all your options, and do you understand them well enough to make the right choices? If not, a crash course in the most common sources of health insurance may be helpful.
Each state has its own laws regarding health insurance, including what types of coverage are available, and what options you have for purchasing it.
Group health insurance: a sweet deal
Group health insurance covers a number of individuals. The most common form is employer-sponsored plans that many companies offer as an employee benefit. In addition, certain associations may offer health insurance to their members. If you have access to a group health plan and are eligible to participate, you can sign up for the plan at certain times of the year. If the plan offers family coverage, consider enrolling your spouse and children; such plans can provide cost-effective health coverage for the whole family.
The cost of setting up a group plan is relatively low because one policy is issued for the entire group. Some of this cost savings is passed on to you in the form of lower premiums. Another factor that keeps premiums down is that the insurer bases your share of the group premium on the characteristics of the group as a whole (e.g., average age). Typically, there are no medical exams or probing health questions, so you won't be charged more if you're older or in poor health. And the cost to you may be even lower because many employers and groups pay all or part of the group premium.
Drawbacks? With most group plans, you have little or no freedom to customize the policy to your individual needs. That's because the specific policy provisions and other details are all worked out in advance between the insurer and the employer or group. Also, depending on your circumstances, your out-of-pocket co-payments and deductibles can really add up over time. And remember, you may find yourself without affordable health coverage if you leave your employer or group.
Individual policies: are they worth it?
Unlike a group plan, an individual policy provides health insurance coverage for only one person or family. You purchase one of these policies directly from an insurance company--there's no employer or other group acting as the middleman. An individual policy can serve as your primary source of coverage if you have no other health insurance options (or don't like the options you do have). The catch: You'll usually pay a lot more for coverage than you would under a group plan.
The cost of an individual policy typically depends on your age, health, medical history, and other personal factors. You'll probably have to take a physical exam and answer a lot of questions when you apply for a policy. If the company sees you as a high risk, the coverage that it offers you may come at a high price.
But it pays to shop around because individual policy premiums can vary widely among insurers. And there are many companies that sell health insurance, giving you plenty of options to choose from. Another key advantage is that individual policies often allow you to tailor the policy features to fit your own needs. Finally, you can take your individual policy with you as your situation changes. You won't have to worry about losing the coverage when you quit your job, get laid off, or leave a group that you belong to.
COBRA: health insurance for a rainy day
You'll typically lose your employer-sponsored health coverage when you leave your job, and this can sometimes spell financial trouble. Fortunately, COBRA (the Consolidated Omnibus Budget Reconciliation Act) can help solve this problem. Under COBRA, employees and their dependents who have been covered by an employer-sponsored health plan (in companies of at least 20 employees) are allowed to continue their coverage under circumstances that would otherwise cause them to lose it (e.g., a layoff or firing, divorce, or a reduction in work hours).
You may not need COBRA if you're going to work for another employer that offers a health plan. But the ability to continue coverage under your old plan can come in very handy if you're notreturning to work right away. COBRA is not without drawbacks, though. Since you no longer work for the employer that has the plan, you'll have to pay your portion of the group premium entirely out of your own pocket (no more employer subsidy). Another disadvantage: COBRA coverage is typically limited to 18 months in duration, so it's only a short-term solution.
Medicare: help from Uncle Sam
The Medicare program was enacted into federal law in 1965 to provide affordable health coverage for retired people, regardless of medical condition. Most people become eligible for Medicare at the same time that they become eligible for Social Security retirement benefits. In addition, some disabled people and patients with end-stage kidney disease are eligible for Medicare. There are also separate eligibility requirements for Medicare Parts A and B, as well as special rules for certain government employees.
Medicare will cover many of your medical expenses during retirement, including inpatient hospital care, physician care, laboratory tests, and physical therapy. Without Medicare, many seniors would be unable to pay their major medical bills. Even those who could might be forced to dip into their retirement savings. And though you have to pay Medicare premiums once you're covered under the program, the out-of-pocket cost is very low compared with the benefits you get inreturn.
Still, Medicare coverage has gaps that often present a problem for retirees. To pay for deductibles and other out-of-pocket costs, most retirees need to supplement Medicare with separate Medigap insurance. Medigap policies are sold by private insurance companies and regulated by the federal government. There are 10 standard Medigap plans, but not all of them are offered in every state. The cost varies by plan, so weigh coverage against price when choosing a plan.
Medicaid: more help from the government
If you're older, blind, or disabled and have little income, you may be eligible for health benefits under Medicaid. Dependent children with financial need may also qualify. Medicaid is a joint federal-state health program that pays for a number of health-related costs, including hospital bills, physician services, home health care, and long-term nursing home care. Each state has its own Medicaid program that is based on broad federal guidelines and regulations. For details about your state's Medicaid program, contact the appropriate state office.
This material was prepared by Broadridge Investor Communication Solutions, Inc., and does not necessarily represent the views of The Retirement Group or FSC Financial Corp. This information should not be construed as investment advice. Neither the named Representatives nor Broker/Dealer gives tax
or legal advice. All information is believed to be from reliable sources; however, we make no representation as to its completeness or accuracy. The publisher is not engaged in rendering legal, accounting or other professional services. If other expert assistance is needed, the reader is advised to engage the services of a competent professional. Please consult your Financial Advisor for further information or call 800-900-5867.
The Retirement Group is not affiliated with nor endorsed by fidelity.com, netbenefits.fidelity.com, hewitt.com, resources.hewitt.com, access.att.com, ING Retirement, AT&T, Qwest, Chevron, Hughes, Northrop Grumman, Raytheon, ExxonMobil, Glaxosmithkline, Merck, Pfizer, Verizon, Bank of America, Alcatel-Lucent or by your employer. We are an independent financial advisory group that specializes in transition planning and lump sum distribution. Please call our office at 800-900-5867 if you have additional questions or need help in the retirement planning process.
The Retirement Group is a Registered Investment Advisor not affiliated with FSC Securities and may be reached at www.theretirementgroup.com.
                        <figure>

                                        <a href="https://theretirementgroup.blog/contact/" data-elementor-open-lightbox="">

                        <img src="https://theretirementgroup.blog/wp-content/uploads/2019/01/ad.png" title="" alt="" />                             </a>

                                        <figcaption>paid advertisement</figcaption>

                                    </figure>

                        <figure>

                                        <a href="https://theretirementgroup.blog/contact/" data-elementor-open-lightbox="">

                        <img width="512" height="288" src="https://theretirementgroup.blog/wp-content/uploads/2011/07/2019-07-02-1.png" alt="" srcset="https://i0.wp.com/theretirementgroup.blog/wp-content/uploads/2011/07/2019-07-02-1.png?w=512&amp;ssl=1 512w, https://i0.wp.com/theretirementgroup.blog/wp-content/uploads/2011/07/2019-07-02-1.png?resize=300%2C169&amp;ssl=1 300w" sizes="(max-width: 512px) 100vw, 512px" />                                </a>

                                        <figcaption>Sponsored Ad</figcaption>

                                    </figure>


Tags: Financial Planning