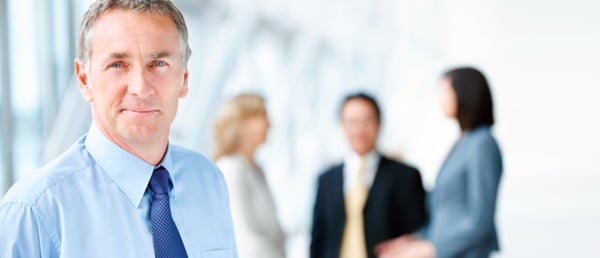 A money purchase plan is a type of defined-contribution plan that is similar to a profit-sharing plan, except that the contribution amounts are fixed rather than variable. Thus, employers are required to make annual contributions to each employee's account regardless of the company's profitability for the year. These plans can be used in conjunction with profit-sharing plans to achieve the maximum contribution levels allowed each year.
Employers that set up money purchase plans must declare a set contribution level each year in the plan document, based on employees' salaries. Companies can contribute up to 25% of the total annual compensation of all plan participants, up to 100% of each participant's salary or $56,000 (in 2019, up from $55,000 in 2018), whichever is less. (The maximum salary that can be considered for any single individual in 2019 is $280,000.)
Employer contributions are tax deferred as long as the amounts are within annual limits. As with other defined-contribution plans, employee funds accumulate tax deferred until withdrawn. Some plans allow employees to contribute a portion of their salary on an after-tax basis. However, pre-tax and Roth contributions are not allowed. Employees are often allowed to choose which investments will be included in their accounts.
It is common for employers to set up vesting schedules that dictate when an employee can claim ownership of the funds in his or her account. In general, employer contributions and associated earnings either must vest 100% after three years of service ("cliff" vesting), or must gradually vest with 20% after two years of service, followed by 20% per year until 100% vesting is achieved after six years ("graded" or "graduated" vesting). Employee contributions and associated earnings must vest immediately.
In general, a pension plan, including a money purchase pension plan, can't pay benefits to a participant until the participant separates from service, becomes disabled, retires, or dies. In-service distributions are generally permitted only after an employee reaches the plan's normal retirement age (typically age 65). However, if the plan allows employee after-tax contributions, the plan can let employees withdraw those dollars, and any accumulated earnings, at any time.
Withdrawals are taxed as ordinary income. Taxable withdrawals prior to age 59½ may also be subject to a 10% penalty tax, unless an exception applies. Distributions can generally be taken as a lump sum or in annual installments, and payments must generally begin no later than the later of age 70½ or retirement (special rules apply to 5% owners). Some plans also allow employees to borrow a portion of their vested plan benefits.
If you are a business owner and desire to attract employees from larger corporations that offer a wide range of retirement plans, then a money purchase pension plan may be an option for you. It allows you to contribute high amounts on your employees' behalf while providing you with the added benefit of tax deductions.
This material was prepared by Broadridge Investor Communication Solutions, Inc., and does not necessarily represent the views of The Retirement Group or FSC Financial Corp. This information should not be construed as investment advice. Neither the named Representatives nor Broker/Dealer gives tax or legal advice. All information is believed to be from reliable sources; however, we make no representation as to its completeness or accuracy. The publisher is not engaged in rendering legal, accounting or other professional services. If other expert assistance is needed, the reader is advised to engage the services of a competent professional. Please consult your Financial Advisor for further information or call 800-900-5867.
The Retirement Group is not affiliated with not endorsed by fidelity.com, netbenefits.fidelity.com, hewitt.com, resources.hewitt.com, access.att.com, ING Retirement, AT&T, Qwest, Chevron, Hughes, Northrop Grumman, Raytheon, ExxonMobil, Glaxosmithkline, Merck, Pfizer, Verizon, Bank of America, Alcatel-Lucent or by your employer. We are an independent financial advisory group that specializes in transition planning and lump sum distribution. Please call our office at 800-900-5867 if you have additional questions or need help in the retirement planning process.
The Retirement Group is a Registered Investment Advisor not affiliated with FSC Securities and may be reached at www.theretirementgroup.com.
                        <figure>

                                        <a href="https://retirekit.theretirementgroup.com/contact-us" data-elementor-open-lightbox="">

                        <img width="512" height="288" src="https://theretirementgroup.blog/wp-content/uploads/2019/01/New-Retire-Ad.png" alt="" srcset="https://i2.wp.com/theretirementgroup.blog/wp-content/uploads/2019/01/New-Retire-Ad.png?w=512&ssl=1 512w, https://i2.wp.com/theretirementgroup.blog/wp-content/uploads/2019/01/New-Retire-Ad.png?resize=300%2C169&ssl=1 300w" sizes="(max-width: 512px) 100vw, 512px" />                             </a>

                                        <figcaption>Sponsored Ad</figcaption>

                                    </figure>


Tags: Financial Planning, Lump Sum, Pension