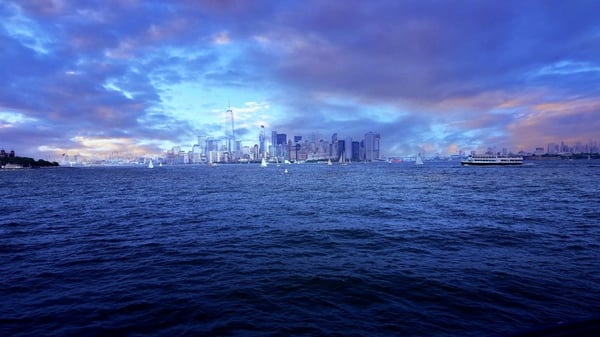 Let's say you want to reward a few key executives with low-cost life insurance. Can you do without the same benefit to your other employees? You can with a split dollar life insurance plan. In fact, such an arrangement can provide your business with several benefits. It can help you attract and retain employees, reward key executives, and fund severance packages and certain other benefits plans.
How does a split dollar life insurance plan work?
Split dollar life insurance is an arrangement between an employer and an employee to share the costs and benefits of a life insurance policy. Specifically, the parties join together to purchase an insurance policy on the life of the employee and agree, in writing, to split the cost of the insurance premiums, as well as the policy's death proceeds, cash value, and other benefits. The actual life insurance policy used can be whole life, universal life, second-to-die (survivorship), or any other cash value policy.
Caution: The Sarbanes-Oxley Act of 2002 makes it a criminal offense for a public company to lend money to its executives or directors. This may prohibit the use of the collateral assignment from in these companies.
Why use a split dollar life insurance plan?
Split dollar life insurance is widely used in gift and estate planning and can be an important part of the compensation package of many key employees. You don't have to cover all of your employees--the coverage, amounts, and terms of the split dollar arrangement are generally not subject to Employee Retirement Income Security Act (ERISA) nondiscrimination rules. Split dollar plans can be used to:
Attract, motivate, and retain employees
Provide low-cost life insurance protection to employees
Fund severance benefits
Fund stock purchase agreements
Fund non-qualified deferred compensation plans
Advantages of split life insurance plans
Split dollar life insurance offers a number of advantages:
A split dollar plan allows an executive to obtain life insurance coverage using employer funds.
The investment by your business in the plan is fully secured. If the insured employee dies or his or her employment is terminated, your business is reimbursed from the policy proceeds for its payment of premiums.
Split dollar plans can be customized to meet the objectives of both employer and employees.
The death benefit from a split dollar plan (both the employer's share and the share going to the beneficiary of the employee) is generally free from income tax.
Note: If the death proceeds are paid in installments, any interest element in the installment payments will generally be taxable.


Disadvantages of split dollar life insurance plans


Split dollar plans have some disadvantages as well, including the following:
Your business will generally receive no tax deduction for its share of premium payments under the split dollar plan.
Depending on how the agreement is structured, employees may have to pay income taxes each year on the value of the economic benefits provided to them. Alternatively, if the employer's premium payments are considered a series of loans to the employee, then the employee must pay a reasonable rate of interest to the employer. If the employee does not do so, the employee is considered to have received taxable income up to the amount of interest that should be paid.
Tax rules regarding split dollar life insurance are complicated
Tax Issues
Under current regulations, two mutually exclusive sets of rules govern the taxation of split dollar arrangements. Generally, if the employer owns the policy (an endorsement form arrangement), the employer is treated as transferring "economic benefits" to the employee. The employee must include in income the value of the life insurance protection provided by the employer, plus the cash value (if any) to which he or she may have access (to the extent that it has not been taken into account in a prior taxable year). Under the loan regime, the employer is treated as lending premium payments to the employee. The loan regime generally governs the taxation of those arrangements under which the employer's premium advances are secured by a collateral assignment of the policy.


Before entering into a split dollar life insurance arrangement, it's important to ask a financial planning professional to assess how the current regulations might impact your business.


This material was prepared by Broadridge Investor Communication Solutions, Inc., and does not necessarily represent the views of The Retirement Group or FSC Financial Corp. This information should not be construed as investment advice. Neither the named Representatives nor Broker/Dealer gives tax or legal advice. All information is believed to be from reliable sources; however, we make no representation as to its completeness or accuracy. The publisher is not engaged in rendering legal, accounting or other professional services. If other expert assistance is needed, the reader is advised to engage the services of a competent professional. Please consult your Financial Advisor for further information or call 800-900-5867.


The Retirement Group is not affiliated with nor endorsed by fidelity.com, netbenefits.fidelity.com, hewitt.com, resources.hewitt.com, access.att.com, ING Retirement, AT&T, Qwest, Chevron, Hughes, Northrop Grumman, Raytheon, ExxonMobil, Glaxosmithkline, Merck, Pfizer, Verizon, Bank of America, Alcatel-Lucent or by your employer. We are an independent financial advisory group that specializes in transition planning and lump sum distribution. Please call our office at 800-900-5867 if you have additional questions or need help in the retirement planning process.


The Retirement Group is a Registered Investment Advisor not affiliated with FSC Securities and may be reached at www.theretirementgroup.com.
                        <figure>

                                        <a href="https://retirekit.theretirementgroup.com/contact-us" data-elementor-open-lightbox="">

                        <img width="512" height="288" src="https://theretirementgroup.blog/wp-content/uploads/2019/01/New-Retire-Ad.png" alt="" srcset="https://i2.wp.com/theretirementgroup.blog/wp-content/uploads/2019/01/New-Retire-Ad.png?w=512&ssl=1 512w, https://i2.wp.com/theretirementgroup.blog/wp-content/uploads/2019/01/New-Retire-Ad.png?resize=300%2C169&ssl=1 300w" sizes="(max-width: 512px) 100vw, 512px" />                             </a>

                                        <figcaption>Sponsored Ad</figcaption>

                                    </figure>


Tags: Financial Planning, Lump Sum, Pension