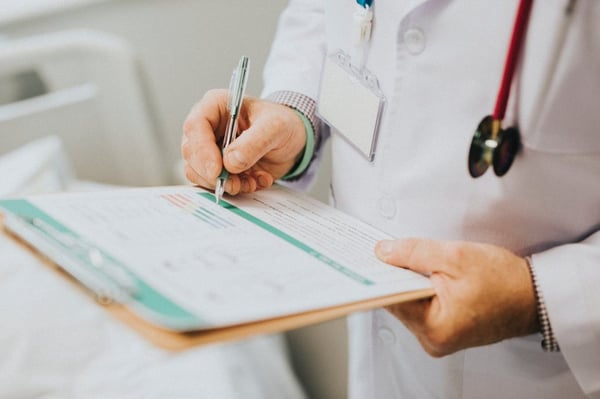 You may have heard that the health-care reform legislation passed in 2010 requires all employers to provide health insurance to their employees. That is not the case. But the law does try to encourage employers to offer health insurance by imposing penalties on larger employers that don't offer affordable health insurance coverage, and by offering incentives in the form of tax credits to smaller employers who do provide their workers with affordable health-care coverage.
Grandfathered plans
Employer plans that were in existence on the date the health-care law was enacted (March 23, 2010) are considered grandfathered and are subject to some of the provisions of the health-care reform law. Provisions of the new law that affect grandfathered plans include:
Plans must extend dependent care coverage (if offered by the plan) to adult children up to age 26
Plans can no longer impose lifetime coverage limits
Plans can no longer include pre-existing condition exclusions for plan participants and beneficiaries
Plans can no longer apply annual limits on coverage
Plans cannot extend coverage waiting periods beyond 90 days
Tax penalty
Employers with 50 or more full-time equivalent employees that do not offer health insurance coverage to employees are generally subject to a tax penalty if even one full-time employee buys coverage through a state exchange and is entitled to a tax credit or cost-sharing reduction. (The rules for calculating average full-time employees can be a little tricky, though — part-time employees are factored in as part of the determination, for example.) The penalty can be up to $2,500 per year for every full-time employee after the first 30 full-time employees.
If you fall into this category and do offer health insurance coverage to your employees, but the coverage isn't considered "affordable," as defined by the law, a separate penalty calculation applies — this penalty can be up to $3,750 per year for each employee who purchases health insurance coverage through a state exchange and is entitled to a tax credit or cost-sharing reduction; however, this penalty is capped at the amount you would pay if you offered no insurance coverage at all. The coverage you provide may be considered unaffordable if it doesn't cover at least 60% of the cost of covered services, or the premium for an employee's coverage exceeds 9.86% of the employee's household income.
Small business tax credit
The health-care reform law does provide an incentive in the form of tax credits to certain small businesses (generally those with fewer than 25 full-time employees) that pay at least half the cost of health insurance for their employees.
The maximum credit is 50% of the employer's premium (35% for eligible tax-exempt employers), as long as employers purchase coverage for employees through the federal or a state Marketplace.
To be eligible for the maximum tax credit, the employer must have 10 or fewer employees and average annual wages not exceeding $25,000. The credit is phased out for employers with between 10 and 25 full-time employees, and for employers whose full-time employees have average annual wages between $25,000 and $50,000. In addition, the credit is capped based on the average cost of health insurance in the area where the small business is located.
SHOP exchanges
Many small businesses with 100 or fewer employees can purchase health insurance through state-based Small Business Health Options Program (SHOP) Marketplaces. The Marketplaces offer at least four benefit categories of plans based on covering an increasing percentage of benefit costs, and allow employers to more easily compare plan prices and benefits. Some states allow employers with more than 100 employees to buy coverage through SHOP Marketplaces. Visit www.healthcare.gov/small-businesses/employers/ for more information on your state's SHOP.
This material was prepared by Broadridge Investor Communication Solutions, Inc., and does not necessarily represent the views of The Retirement Group or FSC Financial Corp. This information should not be construed as investment advice. Neither the named Representatives nor Broker/Dealer gives tax or legal advice. All information is believed to be from reliable sources; however, we make no representation as to its completeness or accuracy. The publisher is not engaged in rendering legal, accounting or other professional services. If other expert assistance is needed, the reader is advised to engage the services of a competent professional. Please consult your Financial Advisor for further information or call 800-900-5867.
The Retirement Group is not affiliated with nor endorsed by fidelity.com, netbenefits.fidelity.com, hewitt.com, resources.hewitt.com, access.att.com, ING Retirement, AT&T, Qwest, Chevron, Hughes, Northrop Grumman, Raytheon, ExxonMobil, Glaxosmithkline, Merck, Pfizer, Verizon, Bank of America, Alcatel-Lucent or by your employer. We are an independent financial advisory group that specializes in transition planning and lump sum distribution. Please call our office at 800-900-5867 if you have additional questions or need help in the retirement planning process.
The Retirement Group is a Registered Investment Advisor not affiliated with FSC Securities and may be reached at www.theretirementgroup.com.
                        <figure>

                                        <a href="https://retirekit.theretirementgroup.com/social-security-ebook-offer" data-elementor-open-lightbox="">

                        <img width="600" height="228" src="https://theretirementgroup.blog/wp-content/uploads/2019/07/Copy-of-Untitled-3-768x292.jpg" alt="" srcset="https://i2.wp.com/theretirementgroup.blog/wp-content/uploads/2019/07/Copy-of-Untitled-3.jpg?resize=768%2C292&amp;ssl=1 768w, https://i2.wp.com/theretirementgroup.blog/wp-content/uploads/2019/07/Copy-of-Untitled-3.jpg?resize=300%2C114&amp;ssl=1 300w, https://i2.wp.com/theretirementgroup.blog/wp-content/uploads/2019/07/Copy-of-Untitled-3.jpg?w=820&amp;ssl=1 820w" sizes="(max-width: 600px) 100vw, 600px" />                             </a>

                                        <figcaption>Sponsored Ad</figcaption>

                                    </figure>


Tags: Financial Planning, Lump Sum, Pension