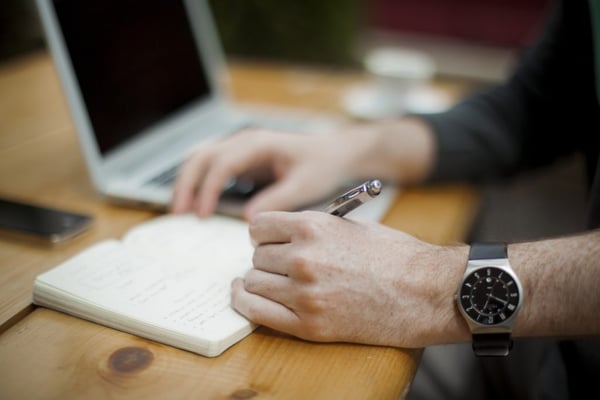 Term life insurance provides life insurance coverage for a specific time period (the term). It is often referred to as pure insurance. The face amount of the policy is paid if you die during the term of the policy. When you live longer than the term of the insurance coverage, nothing is paid, as there is no cash surrender value.
Who should buy term life insurance?
Term life insurance is appropriate for situations when there is a high need for insurance but not much cash flow to pay for it. For example, a young family with limited cash resources may have a great need for survivor income to provide for living expenses and education needs. Term life insurance is especially helpful here, as it allows the family to buy the maximum insurance protection with minimal cash outlay.
Term life insurance is also well suited to cover limited-term needs, such as coverage during your working years until you retire, while your children are dependent on you, or for the duration of a loan or mortgage. Term life insurance is also used in business to fund buy-sell agreements and to provide coverage for nonrecurring business debt security and key personnel.
Advantages of term life insurance
Term life insurance is generally the most efficient way to achieve maximum life insurance protection for a minimum current cash outlay. When you are young and just beginning your career or family, you may have a need for insurance but not much cash to pay for it. With a term policy, you can buy a larger death benefit for less cash than you could get with any other type of life insurance policy.
Term life insurance is also pretty flexible. You can buy term insurance coverage for the time period that best suits your needs. Common term periods are 1 year with an automatic and guaranteed renewal each year (at a higher premium) up to age 95 in some states, or a level premium for periods of 5, 10, 15, 20, 25, or 30 years.
Disadvantages of term life insurance
The main disadvantage of term life insurance is that a term policy has an end point, like an expiration date. When the coverage period ends, you may have the option to renew the policy, depending on the specific policy and with limitations. But each time you renew the policy for an additional term of coverage or buy a new term policy, the rate increases because your age (and consequently the insurance company's risk of paying the death benefit) has increased. Eventually, the premiums can become quite high and difficult for people to pay. In addition, some states limit the age at which a person can buy life insurance. If you live in one of those states and want coverage beyond the allowable number of years (generally age 70), consider purchasing a permanent (cash value) policy such as a whole life, variable life, universal life, or variable universal life policy. Even if your state allows you to continue your term insurance policy to age 95, a cash value policy may, in the long run, be less expensive than a term policy.
Note: Variable life insurance and variable universal life insurance policies are offered by prospectus, which you can obtain from your financial professional or the insurance company. The prospectus contains detailed information about investment objectives, risks, charges, and expenses. You should read the prospectus and consider this information carefully before purchasing a variable life or variable universal life insurance policy.
This material was prepared by Broadridge Investor Communication Solutions, Inc., and does not necessarily represent the views of The Retirement Group or FSC Financial Corp. This information should not be construed as investment advice. Neither the named Representatives nor Broker/Dealer gives tax or legal advice. All information is believed to be from reliable sources; however, we make no representation as to its completeness or accuracy. The publisher is not engaged in rendering legal, accounting or other professional services. If other expert assistance is needed, the reader is advised to engage the services of a competent professional. Please consult your Financial Advisor for further information or call 800-900-5867.
The Retirement Group is not affiliated with nor endorsed by fidelity.com, netbenefits.fidelity.com, hewitt.com, resources.hewitt.com, access.att.com, ING Retirement, AT&T, Qwest, Chevron, Hughes, Northrop Grumman, Raytheon, ExxonMobil, Glaxosmithkline, Merck, Pfizer, Verizon, Bank of America, Alcatel-Lucent or by your employer. We are an independent financial advisory group that specializes in transition planning and lump sum distribution. Please call our office at 800-900-5867 if you have additional questions or need help in the retirement planning process.
The Retirement Group is a Registered Investment Advisor not affiliated with FSC Securities and may be reached at www.theretirementgroup.com.
                        <figure>

                                        <a href="https://retirekit.theretirementgroup.com/retirekit-retirement-plan-offer" data-elementor-open-lightbox="">

                        <img width="512" height="288" src="https://theretirementgroup.blog/wp-content/uploads/2019/01/New-Retire-Ad.png" alt="" srcset="https://i2.wp.com/theretirementgroup.blog/wp-content/uploads/2019/01/New-Retire-Ad.png?w=512&ssl=1 512w, https://i2.wp.com/theretirementgroup.blog/wp-content/uploads/2019/01/New-Retire-Ad.png?resize=300%2C169&ssl=1 300w" sizes="(max-width: 512px) 100vw, 512px" />                             </a>

                                        <figcaption>Sponsored Ad</figcaption>

                                    </figure>


Tags: Financial Planning, Lump Sum, Pension