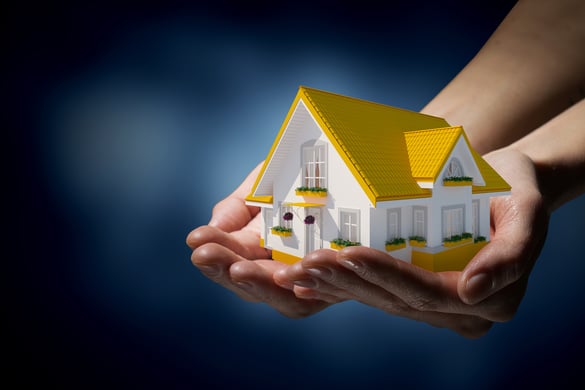 The housing market has been on fire recently and many Americans are becoming concerned we may be in the midst of another housing bubble. The Retirement Group has many clients who work for major corporations like AT&T, ExxonMobil, Chevron & Kaiser Permanente, and a significant amount of them are considering retiring in 2021 because they can downsize their home and use their increased equity for retirement. Oftentimes employees nearing retirement age are especially anxious about the housing market as much of their net worth is tied to the value of their home. There are several benefits to retiring in 2021, especially for AT&T employees. At AT&T they can lock in their healthcare subsidy, capitalize on low interest rates for their lump-sum, and receive great value for their home. However, there is a growing concern that the housing market will take a turn for the worse and homeowners will lose value on their current assets.

For those who lived through the 2008 housing collapse, it may appear that we are living through similar circumstances with the current housing market. The real estate market has been appreciating through the pandemic and homeowners became $2 trillion richer in the first three months of 2021. When drilling down to the largest metropolitan areas in the country the 10-city composite home prices in May increased 16.4% year over year, from 14.5 the previous month according to the S&P CoreLogic Case-Shiller Index (See figure 1a). Phoenix, San Diego and Seattle reported the highest year-over-year gains, This brings back the concern that we are in another 2007 housing bubble.

"Home prices in May increased 16.4%
In this article we will make the case that although a few housing data points are elevated; this is not currently the 2007 Housing Bubble. You will see after reviewing (5) key drivers that housing today is rising for the right reasons, and the housing sales forecast is not as bleak as it may seem.
The key housing market data differentiating the current real estate market from the 2007 real estate market are positive events for housing that we did not have in 2007.
Current home equity is at record levels, which reduces the foreclosure risk we saw in 2007. According to the Federal Reserve U.S. home equity totaled more than $22 trillion at the end of 2020, almost double the amount of outstanding mortgage debt at $12 trillion. Read more...
Home prices in May had an annual gain of 16.4%, the highest reading since the S&P CoreLogic Case-Shiller Index began in 1987. The lack of inventories started in 2008 when new home starts went from 40k per million since 1960 to 20k per million for 10 years starting in 2010. Read more...
"

We are short 5.5 million homes of what we need based on historical levels, according to a

NAR report

.

"
Housing Demand can be best explained with the two phrases "4 + 4" and "big is back". Sellers are seeing 4 offers in 4 days. Read more...

Replacement/Reproduction costs are rising as government regulation and permit processes make it more expensive buying land and more expensive to build. Read more...
Housing affordability is indicated using three(3) key metrics, home prices, rates, and wages put into a single number. Although it dipped recently it is still above the 30-year average as family incomes rose 16.9%. To put the power of income into perspective, there only needs to be a 2.4% rise in income to equal a 12% rise in housing prices if rates stay the same. Read more...

What to Look for Going Forward
Pay attention to Affordability and Multiples of rent/income getting closer to 2006 highs. Look for changes around the following:

1. Affordability and Multiples of rent/income getting closer to 2006 highs. Look for rental price increases and whether incomes increase.
2. Look for rental price increases as current leases expire and the moratorium expires this summer.
3. An inventory increase from vaccinated sellers and baby boomers more comfortable listing homes and allowing potential buyers in their home.
4. The move away from big cities should slow as the drop in rents are bringing people back, at the same time companies are now requiring workers to return to office in late summer. The Hybrid (home and office) worker will continue with the trend toward remote working, online shopping and home entertainment continuing.
5. Homebuilders seeing these 2021 trends will react with new home starts as they respond to low inventories.
6. Watch closely for the potential pivot to excess supply spike in 2-3 years as we always overshoot in both directions.

Click here for a detailed explanation of the other market drivers which indicate a housing crash is unlikely: https://blog.theretirementgroup.com/blog/retiring-worried-housing-crash
Sources
This is Not the 2007 Housing Bubble" The Retirement Group, 25 April. 2021, https://theretirementgroup.com/
Ackerman, Andrew. "Consumer Agency Seeks to Restrict Foreclosures Through 2021 - WSJ." WSJ, The Wall Street Journal, 5 Apr. 2021, https://www.wsj.com/articles/consumer-agency-seeks-to-restrict-foreclosures-through-2021-11617651357?mod=article_inline.(Ackerman)
New Home LSI: New Home Replacement Lots Are Getting Harder to Find | Zonda." Zonda, https://www.facebook.com/meyersresearchllc/, 17 Feb. 2021, https://zondahome.com/new-home-lsi-new-home-replacement-lots-are-getting-harder-to-find/
"February 2021 Report." Black Knight, Mortgage Monitor, Feb. 2021, https://www.blackknightinc.com/wp-content/uploads/2021/04/BKI_MM_Feb2021_Report.pdf.
Calculated Risk: NAR: Existing-Home Sales Increased to 6.69 Million in January." Calculated Risk, 19 Feb. 2021, https://www.calculatedriskblog.com/2021/02/nar-existing-home-sales-increased-to.html.
Balint, Nadia. "Single-Family Rentals Increased Faster than Apartments in 22 of 30 Big Cities, Led by Phoenix - RENTCafé Rental Blog." RENTCafé Rental Blog, 12 Apr. 2018, https://www.rentcafe.com/blog/rental-market/real-estate-news/single-family-homes-rent-increased-faster-than-apartments/.
Dezember, Ryan. "If You Sell a House These Days, the Buyer Might Be a Pension Fund - WSJ." WSJ, The Wall Street Journal, 4 Apr. 2021, https://www.wsj.com/articles/if-you-sell-a-house-these-days-the-buyer-might-be-a-pension-fund-11617544801?mod=article_inline.
Mitchell, Olivia S., et al. Financial Decision Making and Retirement Security in an Aging World. Oxford University Press, 2017.
San Diego Real Estate Statistics | SDAR." San Diego Association of REALTORS® | SDAR, https://www.sdar.com/fast-stats.html. Accessed 26 Apr. 2021.
Son, Hugh. "Jamie Dimon Says U.S. Consumers Are 'coiled, Ready to Go' with $2 Trillion More in Checking Accounts." CNBC, CNBC, 14 Apr. 2021,https://www.cnbc.com/2021/04/14/jamie-dimon-says-us-consumers-are-coiled-ready-to-go-with-2-trillion-more-in-checking-accounts.html.
March Data: Rents Grow Faster for the First Time in Eight Months." Realtor.Com Economic Research, 13 Apr. 2021, https://www.realtor.com/research/march-2021-rent/
ATTOM Data Solutions Releases Best Counties for Buying Single Family Rentals in 2020 | ATTOM." ATTOM, https://www.facebook.com/attomdata, 12 Mar. 2020, https://www.attomdata.com/news/market-trends/single-family-rental/attom-data-solutions-q1-2020-single-family-rental-market-report/.
Friedman, Nicole, and Ben Eisen. "Buying a Home in the Pandemic? Family Members Team Up on Bids - WSJ." WSJ, The Wall Street Journal, 20 Mar. 2021, https://www.wsj.com/articles/buying-a-home-in-the-pandemic-family-members-team-up-on-bids-11616232600.
McLaughlin, Katy. "Covid-19 Is Giving the Multigenerational Home Business a Big Boost - WSJ." WSJ, The Wall Street Journal, 12 Nov. 2020, https://www.wsj.com/articles/multigenerational-living-covid-11605196694?mod=article_inline.
Coldwell Banker Global Luxury Report : 2021 Global Luxury Marketing Insights by The Report Group - Issuu." Accessed 26 Apr. 2021.
Disclosure: Securities offered through FSC Securities Corporation (FSC) member FINRA/SIPC. Investment advisory services offered through The Retirement Group, LLC. FSC is separately owned and other entities and/or marketing names, products or services referenced here are independent of FSC. Office of Supervisory Jurisdiction: 5414 Oberlin Dr #220, San Diego CA 92121