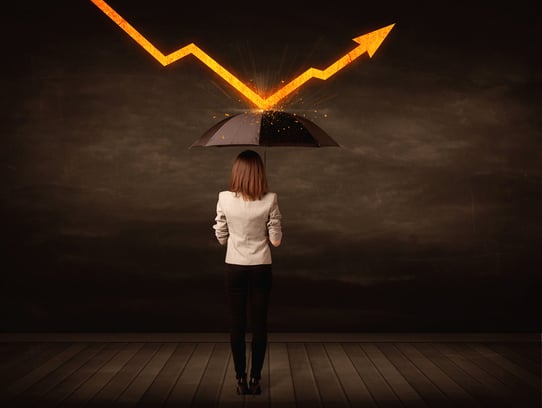 When the market is in a state of turbulence, it is important to have an investment strategy and stick to it. Taking the following steps may help you stay calm in a turbulent market:
1. Put Everything Into Perspective
Downturns are normal and usually short-lived. While downturns may be unsettling, history shows stocks have recovered and delivered long-term gains. Over the past 35 years, the stock market has fallen 14% on average from high to low each year, but still posted gains in 80% of calendar years.
2. Create a Plan You Can Stick with Through Market Ups and Downs
Your asset allocation (the mix of stocks, bonds and short-term investments) will determine your potential returns, but also the likely swings in your portfolio. Pick an investment mix based on your goals, time frame, and financial situation, that you can stick with despite market volatility.
3. Focus on Time in the Market–Not Trying to Time the Market
It can be tempting to attempt to sell out of stocks to avoid a downturn, but data shows that selling at the right time can be tricky. Investors who try to time the market in times of volatility often find themselves stuck on the sidelines during a recovery, making it difficult to catch up. Missing even a few of the best days in the market can significantly undermine your performance.
4. Stay Consistent, Even During Downturns
Sometimes your best stock purchases will come during bad market conditions. Consistent investing can give you the discipline to buy stocks when they are at their cheapest. You should also consider setting a plan for automatic investing to take the emotional aspect out of investing.
5. Contact an Advisor to Make the Most of a Down Market
Obviously no one likes to lose money and your financial advisor may be able to help you take advantage of a down market. Tax rules may let you use losses on some of your investments to reduce your future tax bills, or use lower share prices to convert to a Roth IRA at a lower tax cost. Down markets may also be a good time to meet with your advisor to discuss adjusting your investment mix, or taking advantage of opportunities when prices are low.
6. Consider a Hands-Off Approach
If market risk is something that makes you uncomfortable, you might consider turning your portfolio over to a professional through a managed account or an all-in-1 mutual fund.
This material was prepared by Broadridge Investor Communication Solutions, Inc., and does not necessarily represent the views of The Retirement Group or FSC Financial Corp. This information should not be construed as investment advice. Neither the named Representatives nor Broker/Dealer gives tax or legal advice. All information is believed to be from reliable sources; however, we make no representation as to its completeness or accuracy. The publisher is not engaged in rendering legal, accounting or other professional services. If other expert assistance is needed, the reader is advised to engage the services of a competent professional. Please consult your Financial Advisor for further information or call 800-900-5867.

The Retirement Group is not affiliated with nor endorsed by fidelity.com, netbenefits.fidelity.com, hewitt.com, resources.hewitt.com, access.att.com, ING Retirement, AT&T, Qwest, Chevron, Hughes, Northrop Grumman, Raytheon, ExxonMobil, Glaxosmithkline, Merck, Pfizer, Verizon, Bank of America, Alcatel-Lucent or by your employer. We are an independent financial advisory group that specializes in transition planning and lump sum distribution. Please call our office at 800-900-5867 if you have additional questions or need help in the retirement planning process.

The Retirement Group is a Registered Investment Advisor not affiliated with FSC Securities and may be reached at www.theretirementgroup.com.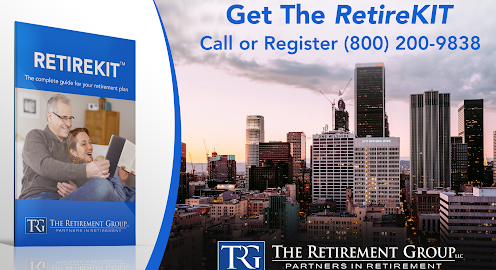 Tags: Financial Planning, Lump Sum, Pension, Retirement Planning, Market Volatility