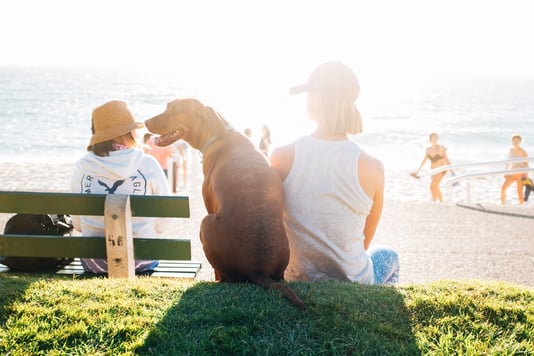 In today's corporate environment, cost cutting, restructuring, and downsizing are normal parts of business operation. Many companies offer employees early retirement packages to encourage them to leave. This is generally done to encourage voluntary departures when the organization is looking to reduce headcount. While many early retirement offers seem attractive at first, it is important for you to review an offer carefully before accepting it to ensure that it is indeed a "golden" opportunity. An early retirement package can be a great opportunity or a disaster. It all depends on how well you plan. Here are a few things to know or consider when deciding whether or not to accept that early retirement package.
| | |
| --- | --- |
| "Many companies offer employees early retirement packages to encourage them to leave." | |
What is the Severance Package?
Most early retirement offers include a severance package that is based on your annual salary and years of service at the company. For example, your employer might offer you one to two weeks' salary (or even a month's salary) for each year of service. Make sure that the severance package will be enough for you to make the transition to the next phase of your life. Also, make sure that you understand the payout options available to you. You may be able to take a lump-sum severance payment, and choose to either invest that money to provide income, or use it to meet large expenses. Other options include taking deferred payments over several years to spread out your income tax bill on the total sum of cash.
How will accepting the offer affect your pension?
If your employer has a traditional pension plan, the retirement benefits you receive from the plan are based on your age, years of service, and annual salary. You typically must work until your company's normal retirement age (usually 65) to receive the maximum benefits. This means that you may receive smaller benefits if you accept an offer to retire early. The difference between this reduced pension and a full pension could be large, because pension benefits typically accrue faster as you near retirement.

However, your employer's offer may provide you with larger pension benefits until you can start collecting Social Security at age 62. Or your employer might boost your pension benefits by adding years to your age, length of service, or both. These types of pension sweeteners are key features to look for in your employer's offer – especially if a reduced pension won't give you enough income.
If you are presented with an early retirement package you would be wise to consult with a knowledgeable financial advisor. They can advise you on the full ramifications of the package, including the impact on your ability to retire.

A financial advisor can put together a financial plan (some may do this for free) including retirement projections based on a variety of scenarios and assumptions that factor in the impact of any incentives (including tax).
For more information about this topic, view our e-book here: https://retirekit.theretirementgroup.com/what-to-do-with-an-early-retirement-offer-e-brochure

This information should not be construed as investment advice. Neither the named Representatives nor Broker/Dealer gives tax or legal advice. All information is believed to be from reliable sources; however, we make no representation as to its completeness or accuracy. The publisher is not engaged in rendering legal, accounting or other professional services. If other expert assistance is needed, the reader is advised to engage the services of a competent professional. Please consult your Financial Advisor for further information or call 800-900-5867.

The Retirement Group is not affiliated with nor endorsed by fidelity.com, netbenefits.fidelity.com, hewitt.com, resources.hewitt.com, access.att.com, ING Retirement, Alcatel-Lucent, AT&T, Apache Corporation, Altria, Avaya, Baker Hughes, Bayer, Boeing, BP, Bristol Myers Squibb, Chevron, Concho Resources, Hughes, fidelity.com, Wyeth, Northrop Grumman, Merck, Raytheon, Coca-Cola ,Qwest, Pfizer, Caterpillar, ConocoPhillips, ExxonMobil, Sempra Energy, San Diego Gas & Electric Company, Southern California Gas Company, Ameren, Anheuser-Busch, APL, Bank of America, Blackhawk Networks, Caterpillar, CenturyLink, Chevron, Citigroup, Clorox, Coca-Cola, Colgate, Con Edison, ConocoPhillips, Dexone, ExxonMobil, GlaxoSmithKline, Halliburton, Hewlett Packard Home Depot, Honeywell, HP, IBD, Johnson Controls Kaiser Permanente, Kimberly-Clark, Kinder Morgan, Lockheed Martin, McCormick Spice, Merck, Monsanto, Northrop Grumman, Occidental Petroleum, Pepsi, Pfizer, PG&E, Phillips 66, Phillip Morris, Qwest, Raytheon, Royal Dutch Shell, Safeway, San Diego Gas & Electric, Schlumberger, Scotts Miracle Gro, Sempra, Siemens, SoCal Edison, Sony, Southern California Edison, Teradata, Toyota Motor Corporation, Tropicana, United Parcel Service, Verizon, We Energies Group, Wisconsin Energy, Wyeth, Verizon or by your employer. We are an independent financial advisory group that specializes in transition planning and lump sum distribution. Please call our office at 800-900-5867 if you have additional questions or need help in the retirement planning process.

The Retirement Group is a Registered Investment Advisor not affiliated with FSC Securities and may be reached at www.theretirementgroup.com.
Tags: Financial Planning, Lump Sum, Pension, Retirement Planning