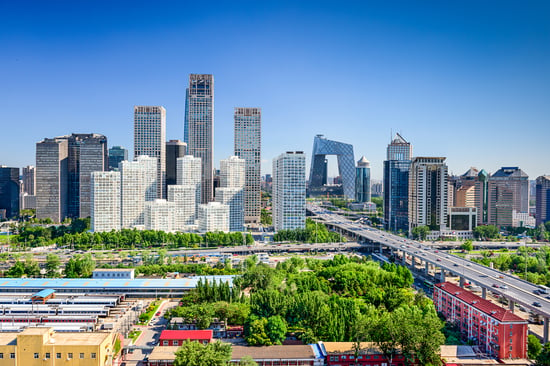 An annuity is one of the investment options available for your IRA money, as are mutual funds and certificates of deposit. Most financial planning professionals, however, recommend against holding an annuity within an IRA.
Why Invest Your IRA in an Annuity?
There are two primary reasons why you might want to put your IRA dollars into an annuity. First, you can take advantage of annuitization , creating a stream of income that is guaranteed to last a set period of time, perhaps through the remainder of your life. With an investment in mutual funds, in contrast, you have no assurance that your IRA money will last until your death.
Second, if you put your IRA money into certain variable annuities , you may be able to get a death benefit guarantee. With this guarantee, your beneficiaries are somewhat shielded against downturns in the market that might lower the value of your investment.
Caution: Variable annuities are sold by prospectus. You should consider the investment objectives, risk, charges, and expenses carefully before investing. The prospectus, which contains this and other information about the variable annuity, can be obtained from the insurance company issuing the variable annuity or from your financial professional. You should read the prospectus carefully before you invest.
The death benefit guarantee provides that the insurance company will pay, at your death, either the current value or the original principal less any withdrawals, whichever is greater. Your beneficiary is therefore assured of at least recovering your initial investment less any withdrawals if you should die after a market downturn that has reduced your investment's value. If you are uncomfortable with the risk of investing in stock funds, for instance, the death benefit guarantee reduces your risk somewhat, from the perspective of the beneficiary or beneficiaries.
What are Some Arguments Against Putting Your IRA Into an Annuity?
There are two very strong arguments against putting your IRA money into an annuity. First, both IRAs and annuities are tax-deferral mechanisms. If you are already deferring taxation by setting up an IRA, you gain no further tax advantage from investing in an annuity. Second, with annuities, you are required to pay a mortality and expense fee (generally 1 percent of your investment) along with an annual contract fee. These fees are on top of any custodial fees that you may be paying for your IRA itself. The result is that this combination of fees may eat into the growth of your investment over time.
This material was prepared by Broadridge Investor Communication Solutions, Inc., and does not necessarily represent the views of The Retirement Group or FSC Financial Corp. This information should not be construed as investment advice. Neither the named Representatives nor Broker/Dealer gives tax or legal advice. All information is believed to be from reliable sources; however, we make no representation as to its completeness or accuracy. The publisher is not engaged in rendering legal, accounting or other professional services. If other expert assistance is needed, the reader is advised to engage the services of a competent professional. Please consult your Financial Advisor for further information or call 800-900-5867.
The Retirement Group is not affiliated with nor endorsed by fidelity.com, netbenefits.fidelity.com, hewitt.com, resources.hewitt.com, access.att.com, ING Retirement, AT&T, Qwest, Chevron, Hughes, Northrop Grumman, Raytheon, ExxonMobil, Glaxosmithkline, Merck, Pfizer, Verizon, Bank of America, Alcatel-Lucent or by your employer. We are an independent financial advisory group that specializes in transition planning and lump sum distribution. Please call our office at 800-900-5867 if you have additional questions or need help in the retirement planning process.
The Retirement Group is a Registered Investment Advisor not affiliated with FSC Securities and may be reached at www.theretirementgroup.com.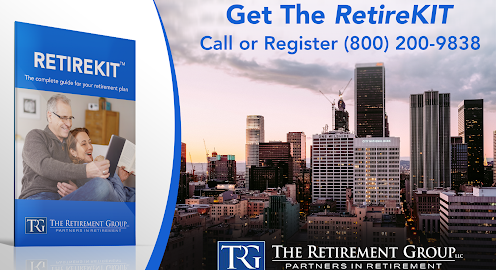 Tags: Financial Planning, Lump Sum, Pension, Retirement Planning