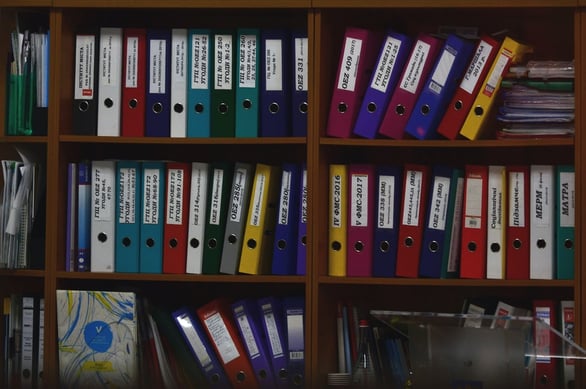 What Is It?
One of your first official duties as a parent will be to fill out paperwork related to your child's birth. At the hospital where your child is born, you will fill out requests for information so that your child's birth can be correctly recorded and so that he or she can be issued a Social Security number.
Birth Certificates
How to Record Your Child's Birth
Shortly after your child's birth, the hospital will ask you to provide information for your child's birth certificate. The hospital will then provide this information to the agency in charge of recording births (usually the state health department). At the same time, you can request one or more copies of the birth certificate that will be mailed to you once the birth has been recorded (within a few weeks). Once you receive your copy of the birth certificate, check it for errors. If you find an error, contact the issuing agency to find out how to correct the birth certificate. It's usually simple to do. You may need to contact the hospital where your child was born or fill out an application for change and provide accompanying paperwork to the issuing agency.
How to Get a Copy of Your Child's Birth Certificate
Months or years after your child's birth, you may need to obtain a copy of your child's official birth certificate. When submitting a birth certificate for official purposes (e.g., getting a passport or applying for school admission), a photocopy is usually not acceptable, so you'll need to obtain a certified copy (a copy with an official signature and a seal) from the state, city, county, or locality where your child was born. How to do this depends on the state in which the birth was recorded, but in general you can obtain certified copies by calling, writing, or going to the vital statistics office where the records are kept. Many states and local health agencies also participate in the VitalChek network that provides information on obtaining vital records nationwide. You can access comprehensive information about state and local requirements for ordering birth certificate copies at the VitalChek website, www.vitalcheck.com . This site will also link to state health department Internet sites and provide you with lists of the phone, fax, and mailing addresses of participating agencies.
Applying For a Social Security Number for Your Child
How to Obtain a Social Security Number for Your Child
It's important to apply for a Social Security number for your child soon after the child's birth. The IRS now requires that you report the Social Security numbers of all children you're claiming as exemptions on your income tax return. You probably will be able to apply for a Social Security number for your child through the hospital at the same time as you apply for a copy of the birth certificate. If not, contact your local Social Security office (check your local telephone directory) or call the Social Security Administration (SSA) at (800) 772-1213 for information. Ask for a Form SS-5, or download it at the SSA website, www.ssa.gov .
Avoiding Vital Records Scams That Target New Parents
Scams by Mail
Watch out for official-looking paperwork that comes to you in the mail a few weeks after your child is born, offering to file your child's application for a Social Security number for a small fee. This has become a common scam that catches many new parents off guard. Although these services aren't technically illegal, they're misleading. It's easy to apply for a Social Security number for your child, and it's free.
Caution: If you believe you're being targeted by a company or individual who wants you to pay for applying for a Social Security number and the company uses words or emblems that suggest an affiliation with the SSA or the government, or if you receive a phone call, letter, or e-mail requesting your child's Social Security number, report it immediately to the SSA or to your postmaster. In addition, advise your state's attorney general or consumer affairs office.
Internet Scams
Parents may be the victims of scams over the Internet. For example, some individuals post messages saying that if you used a certain product during a certain time period, you're eligible to receive money back from a major manufacturer of baby food, formula, etc., due to settlement of a class-action lawsuit. The catch is that you have to fill out a form and include your child's Social Security number. If you do so, you can be sure that your child's number will be used illegally, perhaps to set up false credit accounts. Never give your child's Social Security number to anyone who doesn't need to have it.
This material was prepared by Broadridge Investor Communication Solutions, Inc., and does not necessarily represent the views of The Retirement Group or FSC Financial Corp. This information should not be construed as investment advice. Neither the named Representatives nor Broker/Dealer gives tax or legal advice. All information is believed to be from reliable sources; however, we make no representation as to its completeness or accuracy. The publisher is not engaged in rendering legal, accounting or other professional services. If other expert assistance is needed, the reader is advised to engage the services of a competent professional. Please consult your Financial Advisor for further information or call 800-900-5867.
The Retirement Group is not affiliated with nor endorsed by fidelity.com, netbenefits.fidelity.com, hewitt.com, resources.hewitt.com, access.att.com, ING Retirement, AT&T, Qwest, Chevron, Hughes, Northrop Grumman, Raytheon, ExxonMobil, Glaxosmithkline, Merck, Pfizer, Verizon, Bank of America, Alcatel-Lucent or by your employer. We are an independent financial advisory group that specializes in transition planning and lump sum distribution. Please call our office at 800-900-5867 if you have additional questions or need help in the retirement planning process.
The Retirement Group is a Registered Investment Advisor not affiliated with FSC Securities and may be reached at www.theretirementgroup.com.
Tags: Financial Planning, Lump Sum, Pension, Retirement Planning