401(k) Plans
When is the last time you reviewed your 401(k) plan account or made any changes to it? If it's been a while, you're not alone. 73% of plan participants spend less than five hours researching their 401(k) investment choices each year, and when it comes to making account changes, the story is even worse.
When you retire, if you have balances in your 401(k) plan, you will receive a
Participant Distribution Notice in the mail. This notice will show the current value
that you are eligible to receive from each plan and explain your distribution
options. It will also tell you what you need to do to receive your final distribution.
In-Service Withdrawals
General Rules: You may withdraw amounts from your account while still employed by an employer under the circumstances described. Certain withdrawals are subject to regular federal income tax and if you are under age 59 1/2 you may also be subject to an additional 10% penalty tax. You can determine whether you are eligible for a withdrawal, and request one, via internet access or by calling the AT&T Benefits Center.
| | |
| --- | --- |
| "You should always consider taking a loan from the plan instead of a withdrawal to meet your financial needs" | |
Rolling Over Your 401(k)
As long as the participant is younger than age 70 ½, an in-service distribution can be rolled over to an IRA. A direct rollover would avoid the 10% early withdrawal penalty as well as the mandatory 20% tax withholding. Refer to your SPD for more information & possible restrictions on rollovers/withdrawals.
Because a withdrawal permanently reduces your retirement savings and is subject to tax, you should always consider taking a loan from the plan instead of a withdrawal to meet your financial needs. Unlike withdrawals, loans must be repaid, and are not taxable (unless you fail to repay them). In some cases, as with hardship withdrawals, you are not allowed to make a withdrawal unless you have also taken out the maximum available plan loan.
| | |
| --- | --- |
| | "Net Unrealized Appreciation can be used in certain circumstances to save a substantial amount in taxes" |
Net Unrealized Appreciation (NUA)
When an AT&T employee qualifies for a distribution they have three options:
Roll-over your qualified plan to an IRA and continue deferring taxes. Take a distribution and pay ordinary income tax on the full amount. Or take advantage of NUA and reap the benefits of a more favorable tax structure on gains.
How does Net Unrealized Appreciation work?
First an employee must be eligible for a distribution from their qualified plan; generally at retirement or age 59 ¹⁄, the employee takes a "lump-sum" distribution from the plan, distributing all assets from the plan during a 1 year period. The portion of the plan that is made up of mutual funds and other investments can be rolled into an IRA for further tax deferral. The highly appreciated company stock is then transferred to a non retirement account.
Net Unrealized Appreciation can be used in certain circumstances to save a substantial amount in taxes. Make sure that your consult with your tax and financial professionals to ensure that this is a good fit.
Please call The Retirement Group at (800)-900-5867 or click the button below for more information and we can help you get in front of an AT&T focused advisor.


This information should not be construed as investment advice. Neither the named Representatives nor Broker/Dealer gives tax or legal advice. All information is believed to be from reliable sources; however, we make no representation as to its completeness or accuracy. The publisher is not engaged in rendering legal, accounting or other professional services. If other expert assistance is needed, the reader is advised to engage the services of a competent professional. Please consult your Financial Advisor for further information or call 800-900-5867.
The Retirement Group is not affiliated with nor endorsed by fidelity.com, netbenefits.fidelity.com, hewitt.com, resources.hewitt.com, access.att.com, ING Retirement, Alcatel-Lucent, AT&T, Apache Corporation, Altria, Avaya, Baker Hughes, Bayer, Boeing, BP, Bristol Myers Squibb, Chevron, Concho Resources, Hughes, fidelity.com, Wyeth, Northrop Grumman, Merck, Raytheon, Coca-Cola ,Qwest, Pfizer, Caterpillar, ConocoPhillips, ExxonMobil, Sempra Energy, San Diego Gas & Electric Company, Southern California Gas Company, Ameren, Anheuser-Busch, APL, Bank of America, Blackhawk Networks, Caterpillar, CenturyLink, Chevron, Citigroup, Clorox, Coca-Cola, Colgate, Con Edison, ConocoPhillips, Dexone, ExxonMobil, GlaxoSmithKline, Halliburton, Hewlett Packard Home Depot, Honeywell, HP, IBD, Johnson Controls Kaiser Permanente, Kimberly-Clark, Kinder Morgan, Lockheed Martin, McCormick Spice, Merck, Monsanto, Northrop Grumman, Occidental Petroleum, Pepsi, Pfizer, PG&E, Phillips 66, Phillip Morris, Qwest, Raytheon, Royal Dutch Shell, Safeway, San Diego Gas & Electric, Schlumberger, Scotts Miracle Gro, Sempra, Siemens, SoCal Edison, Sony, Southern California Edison, Teradata, Toyota Motor Corporation, Tropicana, United Parcel Service, Verizon, We Energies Group, Wisconsin Energy, Wyeth, Verizon or by your employer. We are an independent financial advisory group that specializes in transition planning and lump sum distribution. Please call our office at 800-900-5867 if you have additional questions or need help in the retirement planning process.

The Retirement Group is a Registered Investment Advisor not affiliated with FSC Securities and may be reached at www.theretirementgroup.com.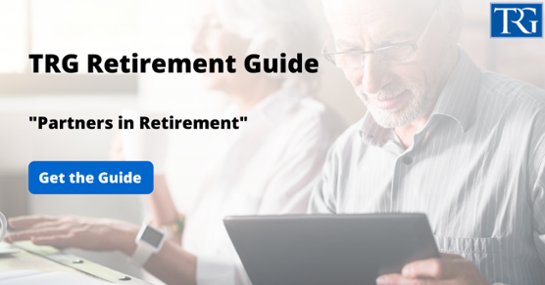 Tags: Financial Planning, Lump Sum, Pension, Retirement Planning