AT&T Benefits Annual Enrollment
As stated in your AT&T SPD, Annual enrollment for your AT&T benefits usually occurs each fall (Ex. Oct. 24 - Nov. 15, 2019). Before it begins, you will be mailed enrollment materials and an upfront confirmation statement reflecting your benefit coverage to the address on file.
You'll find enrollment instructions and information about your benefits options and contribution amounts. You will have the option to keep the benefit coverage shown on your upfront confirmation statement or select benefits that better support your needs. You can choose to enroll in eBenefits and receive this information via email instead.
Watch for your annual enrollment information in the September/November time frame. Review your benefits information and utilize the tools and resources available on the AT&T Benefits Center website. Enroll in eBenefits
What Happens If Your Employment Ends
Your life insurance coverage and any optional coverage you purchase for your spouse/domestic partner and/or children ends on the date your employment ends, unless your employment ends due to disability. If you die within 31 days of your termination date, benefits are paid to your beneficiary for your basic life insurance, as well as any additional life insurance coverage you elected.
You may have the option to convert your life insurance to an individual policy or elect portability on any optional coverage. If you stop paying supplementary contributions, your coverage will end. If you are at least 65 and you pay for supplemental life insurance, you should receive information in the mail from the insurance company that explains your options. Make sure to update your beneficiaries.
| | |
| --- | --- |
| | "Watch for your annual enrollment information in the September/November time frame." |
AT&T Beneficiary Designations
As part of your retirement and estate planning, it's important to name someone to receive the proceeds of your benefits programs in the event of your death. That's how AT&T will know whom to send your final compensation and benefits. This can include life insurance payouts and any pension or savings balances you may have. When you retire, make sure that you update your beneficiaries. AT&T has an Online Beneficiary Designation form for life events such as death, marriage, divorce, child birth, adoptions, etc.
This information should not be construed as investment advice. Neither the named Representatives nor Broker/Dealer gives tax or legal advice. All information is believed to be from reliable sources; however, we make no representation as to its completeness or accuracy. The publisher is not engaged in rendering legal, accounting or other professional services. If other expert assistance is needed, the reader is advised to engage the services of a competent professional. Please consult your Financial Advisor for further information or call 800-900-5867.
The Retirement Group is not affiliated with nor endorsed by fidelity.com, netbenefits.fidelity.com, hewitt.com, resources.hewitt.com, access.att.com, ING Retirement, Alcatel-Lucent, AT&T, Apache Corporation, Altria, Avaya, Baker Hughes, Bayer, Boeing, BP, Bristol Myers Squibb, Chevron, Concho Resources, Hughes, fidelity.com, Wyeth, Northrop Grumman, Merck, Raytheon, Coca-Cola ,Qwest, Pfizer, Caterpillar, ConocoPhillips, ExxonMobil, Sempra Energy, San Diego Gas & Electric Company, Southern California Gas Company, Ameren, Anheuser-Busch, APL, Bank of America, Blackhawk Networks, Caterpillar, CenturyLink, Chevron, Citigroup, Clorox, Coca-Cola, Colgate, Con Edison, ConocoPhillips, Dexone, ExxonMobil, GlaxoSmithKline, Halliburton, Hewlett Packard Home Depot, Honeywell, HP, IBD, Johnson Controls Kaiser Permanente, Kimberly-Clark, Kinder Morgan, Lockheed Martin, McCormick Spice, Merck, Monsanto, Northrop Grumman, Occidental Petroleum, Pepsi, Pfizer, PG&E, Phillips 66, Phillip Morris, Qwest, Raytheon, Royal Dutch Shell, Safeway, San Diego Gas & Electric, Schlumberger, Scotts Miracle Gro, Sempra, Siemens, SoCal Edison, Sony, Southern California Edison, Teradata, Toyota Motor Corporation, Tropicana, United Parcel Service, Verizon, We Energies Group, Wisconsin Energy, Wyeth, Verizon or by your employer. We are an independent financial advisory group that specializes in transition planning and lump sum distribution. Please call our office at 800-900-5867 if you have additional questions or need help in the retirement planning process.

The Retirement Group is a Registered Investment Advisor not affiliated with FSC Securities and may be reached at www.theretirementgroup.com.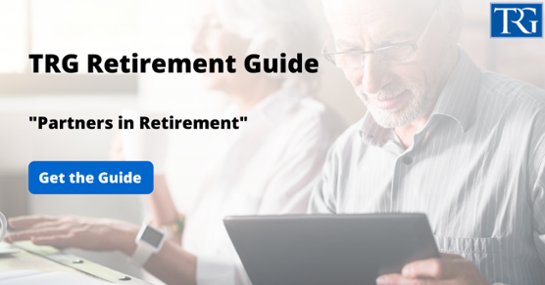 Tags: Financial Planning, Lump Sum, Pension, Retirement Planning