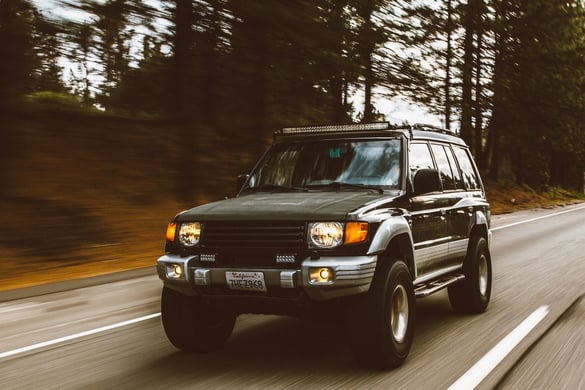 Commercial Automobile Insurance
Business owners can purchase commercial automobile insurance, just as individuals can purchase personal automobile insurance. You can purchase commercial auto insurance either as a separate (mono-line) policy, or as part of a commercial package policy. The coverage includes both physical damage and liability. The most common coverage form, the Business Auto Coverage Form, insures company cars, vans, trucks, and other vehicles for most types of businesses. Included among the covered businesses are those that use vehicles to transport goods, carry passengers, and lease vehicles to others. Coverage forms also exist for certain specific types of businesses and situations. The Garage Coverage Form insures garages, auto dealers, repair shops, service stations, and other businesses that have temporary possession of their customers' vehicles. The Truckers Coverage Form applies to businesses that transport goods for others. The Motor Carrier Coverage Form insures businesses that transport goods generally, whether for themselves or others. The Business Auto Physical Damage Form covers the relatively unusual circumstance of a business that only displays and stores, but never uses, its vehicles. It would cover, for instance, an automobile museum. This form provides only insurance for physical damage.
Business Auto Policies
Business auto policies, or the Business Auto Coverage Form, provide physical damage and liability coverage for most types of vehicles and most types of businesses. For physical damage coverage you have three options: basic collision and overturn coverage, comprehensive coverage, or specified cause of loss coverage. Basic collision and overturn coverage covers damage from impact with an object or vehicle, or from a rollover. It can include glass breakage that specifically results from a collision or overturn. As with personal auto policies, comprehensive insures for more or less all risks, including glass breakage, hitting birds and other animals, fire, theft, vandalism, floods, and falling objects. In contrast, specified cause of loss covers particular causes, such as fire, lightning, explosion, theft, hail, windstorm, earthquake, flood, vandalism or mischief, or various accidents involving a vehicle transporting the insured auto. Liability coverage is generally similar to that in personal auto policies.
Endorsements
Certain coverage provided under a personal auto policy, such as medical payments coverage and uninsured/underinsured motorist coverage, aren't routinely available in a business auto policy. You need to have endorsements for them in your policy.
Additional endorsements are available, including:
The drive other car endorsement, which allows coverage for the named insured and spouse for both business and personal use of an auto they don't own. This endorsement might be useful to cover a company executive who has a company car for general use, including personal use.
The individual named insured endorsement, which permits sole proprietors to cover other family members under their business auto policy. If other family members work in the business, this endorsement is particularly useful.
The rental reimbursement coverage endorsement, which covers the cost of renting a temporary replacement car because of damage to a car covered by the policy.
This material was prepared by Broadridge Investor Communication Solutions, Inc., and does not necessarily represent the views of The Retirement Group or FSC Financial Corp. This information should not be construed as investment advice. Neither the named Representatives nor Broker/Dealer gives tax or legal advice. All information is believed to be from reliable sources; however, we make no representation as to its completeness or accuracy. The publisher is not engaged in rendering legal, accounting or other professional services. If other expert assistance is needed, the reader is advised to engage the services of a competent professional. Please consult your Financial Advisor for further information or call 800-900-5867.
The Retirement Group is not affiliated with nor endorsed by fidelity.com, netbenefits.fidelity.com, hewitt.com, resources.hewitt.com, access.att.com, ING Retirement, AT&T, Qwest, Chevron, Hughes, Northrop Grumman, Raytheon, ExxonMobil, Glaxosmithkline, Merck, Pfizer, Verizon, Bank of America, Alcatel-Lucent or by your employer. We are an independent financial advisory group that specializes in transition planning and lump sum distribution. Please call our office at 800-900-5867 if you have additional questions or need help in the retirement planning process.
The Retirement Group is a Registered Investment Advisor not affiliated with FSC Securities and may be reached at www.theretirementgroup.com.
Tags: Financial Planning, Lump Sum, Pension, Retirement Planning