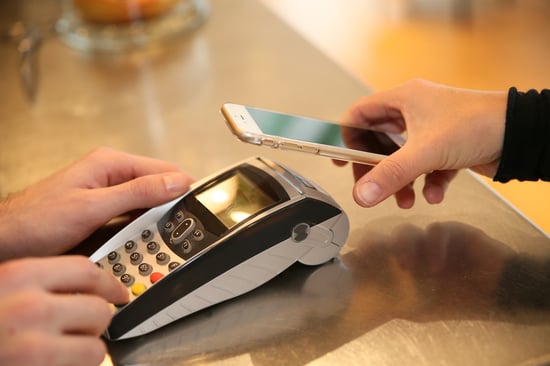 In General
The Bankruptcy Abuse Prevention and Consumer Protection Act of 2005 (the Act), also referred to as the Bankruptcy Reform Act, amends Title 11 of the United States Code. Most of the provisions of the Act are effective on October 17, 2005.
Consumer Filings Under Chapters 7 or 13
Prior to the Act, consumers could generally choose to file under Chapter 7 or Chapter 13. Chapter 7 generally requires the debtor to liquidate non-exempt assets and pay creditors with the proceeds. Debts to creditors that remain unpaid are discharged (with some exceptions). Chapter 13 generally allows the debtor to keep assets and pay creditors over a period of up to three to five years. Typically, little or no debt is discharged under Chapter 13. Under the Act, debtors will be subjected to a means test that will determine whether the debtor can file under Chapter 7 or must file under Chapter 13. The intent of the means test is to ensure that debtors who are able to pay at least a portion of their debts do so.
The means test is in two parts. The first part compares the debtor's current monthly income for the six months preceding the bankruptcy filing to the median income in the debtor's state of residence. If the debtor's income is less, he or she can file under Chapter 7. If not, the second part of the test is applied. Part two calculates a debtor's income minus allowable living expenses over a 60-month period. If the result is less than $6,000, the debtor can file under Chapter 7. If the result is more than $10,000, the debtor must file under Chapter 13. If the result is between $6,000 and $10,000, the debtor must file under Chapter 13 only if the result is more than 25 percent of the debtor's non-priority, unsecured debts.
Tip: For purposes of the means test, the definition of current monthly income excludes Social Security benefits and payments to victims of war crimes, crimes against humanity, and international terrorism. Amounts for allowable living expenses will be determined according to the IRS' National Standards and Local Standards or the debtor's actual expenses in certain categories.
Mandatory Credit Counseling
Under the Act, debtors must undergo credit counseling at their own expense in the six-month period prior to filing bankruptcy. The debtor must include with the bankruptcy filing petition a certificate verifying that counseling has been completed with an approved nonprofit credit counseling agency. One of the consequences of this provision is the potential delay of the automatic stay that goes into effect upon filing. The stay stops lien enforcements, credit collection activities, and interest charge accruals. These actions will now continue, however, while the debtor undergoes counseling (which can take up to three months), and may result in additional expenses for the debtor, or even the loss of property.
Additionally, debtors must complete, at their own expense, a personal financial management education course before they can obtain a discharge under Chapters 7 or 13.
Additional Disclosure
Under prior law, debtors generally had to submit the following documents to the bankruptcy court:
List of creditors
Schedules of assets, debts, current income, and current expenses
Statement of financial affairs
Under the Act, debtors generally must submit the following additional documents:
"Pay stubs" from 60-days preceding the filing
Federal tax returns for the prior and current years
Certificate of credit counseling
Statement of itemized monthly income
Statement of anticipated income increases
Disclosure of retirement and education savings
A photo ID, at the trustee's request
Modified Exemptions
Homestead Exemption
There is a federal homestead exemption; each state also has a homestead exemption, some of which are unlimited in amount. In some states, a debtor must use the state exemption; in the other states, a debtor can choose between the state and federal exemptions. The Act imposes two limitations on the homestead exemption:
A debtor must reside in a state for two years before the debtor can use that state's exemption. If the debtor has resided in a state for less than two years, the debtor must use the exemption rules of the state in which he or she has resided for the majority of the 180 days prior to the two-year period.
If a debtor has resided in a state for less than three years and four months, the state homestead exemption is limited to
$125,000. That means that creditors of such debtors can reach home equity in excess of $125,000. There is an exception for family farmers.
Caution: Renters will not be treated as well as homeowners. Landlords can bypass the automatic stay and initiate or continue eviction proceedings.
Retirement Savings Exemption
Under prior law, nearly all ERISA qualified retirement plans, such as 401(k) plans, were unreachable by creditors because such plans contain an anti-alienation clause. This exclusion, however, doesn't apply to 403(b) plans, IRAs, and most Section 457 plans.
Nor has it been deemed to apply to certain owner-only plans (e.g., a plan operated by a sole proprietor that does not cover employees).
The Act now provides an exemption for retirement accounts that are tax-exempt under the Internal Revenue Code including IRAs.
The exemption for IRAs is capped at $1 million (amounts rolled over to IRAs from other retirement plans don't count towards the cap), but this may be increased if "the interests in justice so require."
Education Savings Exemption
Subject to certain IRS requirements, up to $5,000 per beneficiary deposited in a Coverdell education savings account or Section 529 plan within one year of filing are exempt.
Exceptions to Discharge
The Act makes the following changes to the list of exceptions to discharge:
Non-dischargeable taxes now include state and local taxes, not just federal, and (under Chapter 7) debts incurred to pay such taxes. In other words, if a debtor uses a credit card to pay taxes that portion of credit card debt will not be discharged.
Debts for purchases of luxury goods and services and cash advances in excess of $1,150 made/taken within 60 days of filing is expanded to $750 made within 90 days (for luxury goods and services) and 70 days (for cash advances).
Liabilities for death or injury caused by operating a motor vehicle while intoxicated is expanded to include vessels and aircraft.
The terms "child support" and "alimony" are replaced with the term "domestic support obligations" to include such debts owed to governmental units. Chapter 13 debtors will be unable to get a discharge until all domestic support obligations are paid up to date.
The description of non-dischargeable education loans is broadened to include any "qualified education loan" as defined by the Internal Revenue Code, obligations to repay education benefits (e.g., a scholarship, stipends), and obligations to return education benefit overpayments made by governmental units.
Fines and penalties imposed under federal election law are added to those for criminal and law violations (e.g., traffic tickets).
Debts incurred in a separation or divorce are limited to those owed to spouses, former spouses, and children.
Condo and co-op fees, previously non-dischargeable as long as the debtor resided in or rented out the unit is changed to as long as the debtor has ownership of the unit.
Non-dischargeable fees imposed by courts are limited to those imposed on prisoners.
Debts owed to a pension, stock bonus, profit-sharing, or other such plan are added to the list.
Time Between Repeat Cases Expanded
A debtor who receives a Chapter 7 discharge can't receive another for eight years (up from six years under prior law). A debtor can't receive a Chapter 13 discharge within four years of a Chapter 7, 11, or 12 discharge, or within two years of a prior Chapter 13 discharge.
Additional Rights of Secured Creditors
A Chapter 7 or 13 case will automatically be dismissed if a debtor fails to submit a Statement of Intentions regarding secured debts within 45 days of filing.
Debtors must reaffirm or redeem debts secured by personal property, or surrender the property, within 45 days of the first meeting of creditors. If the debtor fails to do so, the automatic stay with regard to such property is terminated and the creditor may take any action permitted by law.
Debtors must reaffirm or redeem debts for automobiles incurred within the prior 2.5 years for the full balance of the loan, and reaffirm or redeem debts for other personal property incurred within the prior one year for the full balance of the loan. Under prior law, such debts would be reduced to the property's current fair market value.
Paying More in Chapter 13
If a Chapter 13 debtor's current monthly income multiplied by 12 is not less than the state's median income, the repayment plan will be five years in duration. For this calculation, current monthly income is reduced by:
Maintenance and support of debtor and dependents
Amounts needed to satisfy domestic support obligations
Charitable contributions not to exceed 15 percent of debtor's gross income
Expenditures to operate debtor's business
Asset Protection Trusts
Under a new provision, a bankruptcy trustee can avoid a debtor's transfer of an interest in property made within 10 years of the filing if the transfer was made to a self-settled trust or similar device by the debtor for the benefit of the debtor, and the transfer was made with the actual intent to hinder, delay, or defraud a creditor.
Chapter 11
Businesses filing Chapter 11 bankruptcies will have 18 months to file a reorganization plan. Under prior law, businesses had the exclusive right to file a plan within four months, but could delay the process for years through extensions. Now, creditors can step in and file their own proposals if the business fails to do so at the end of the 18-month period.
The Act requires business debtors or the bankruptcy trustee to assume or reject a non-residential real property lease within 120 days or the date of plan confirmation, whichever comes earlier. The court may grant a one-time, 90-day extension for cause, and additional extensions may be granted with the lessor's written consent.
The Act also establishes an expedited form of Chapter 11 for businesses with less than $3 million in aggregate debts.
Chapter 12
Chapter 12, family farmer reorganization is made permanent and extended to family commercial fishing operations and aquaculture. Family farmers must have aggregate debts of less than $3.37 million, of which 50 percent must arise from farming operations, to be eligible to file under Chapter 12. Prior to the Act, the limits were $1.5 million/80 percent, and these pre-Act rules still apply to family commercial fishing operations. Monetary limits for eligibility are increased are indexed to the Consumer Price Index going forward.
Truth-in-Lending Laws Amended
Under the Act, consumer lenders are required to make new disclosures regarding minimum payments, introductory rates, tax consequences of home equity loans, and late payment deadlines and penalties. The Act also mandates availability of further information via a toll-free telephone number. Further, the Act prohibits the imposition of retroactive finance charges on open-end credit card accounts, and requires any Internet-based credit card solicitation to be accompanied by or linked to Federal Trade Commission consumer credit information.
Requirements for Attorneys, Petition Preparers, and Debt Relief Agencies
The Act requires bankruptcy attorneys to make reasonable inquiries to confirm that information provided to the court is "well grounded." Attorneys will be held liable for misleading statements and inaccuracies, and may incur penalties and sanctions.
Debt relief agencies are defined as anyone who provides bankruptcy assistance for money, including petition preparers. The Act provides that debt relief agencies must make certain disclosures, are prohibited from certain actions, and will be held liable for intentional or negligent acts.
This material was prepared by Broadridge Investor Communication Solutions, Inc., and does not necessarily represent the views of The Retirement Group or FSC Financial Corp. This information should not be construed as investment advice. Neither the named Representatives nor Broker/Dealer gives tax or legal advice. All information is believed to be from reliable sources; however, we make no representation as to its completeness or accuracy. The publisher is not engaged in rendering legal, accounting or other professional services. If other expert assistance is needed, the reader is advised to engage the services of a competent professional. Please consult your Financial Advisor for further information or call 800-900-5867.
The Retirement Group is not affiliated with nor endorsed by fidelity.com, netbenefits.fidelity.com, hewitt.com, resources.hewitt.com, access.att.com, ING Retirement, AT&T, Qwest, Chevron, Hughes, Northrop Grumman, Raytheon, ExxonMobil, Glaxosmithkline, Merck, Pfizer, Verizon, Bank of America, Alcatel-Lucent or by your employer. We are an independent financial advisory group that specializes in transition planning and lump sum distribution. Please call our office at 800-900-5867 if you have additional questions or need help in the retirement planning process.
The Retirement Group is a Registered Investment Advisor not affiliated with FSC Securities and may be reached at www.theretirementgroup.com.
Tags: Financial Planning, Lump Sum, Pension, Retirement Planning