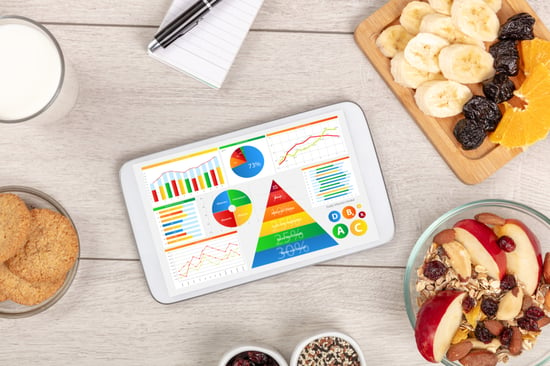 What Are Bond Indexes?
Like a stock index, a bond index is an aggregate measure that tracks the bond market or a particular segment of it. The various bond indexes are compiled and published by bond-rating agencies, the Federal Reserve Board, brokerage firms, and financial publications. Like stock indexes, most bond indexes use a limited number of bond issues to represent the performance of a larger universe of bonds.
The price of a bond changes in the marketplace as interest rates for bonds with similar maturities rise or fall. If interest rates fall after a bond is issued, the bond's price will rise because the higher interest it pays will be more valuable to investors; if rates rise, the bond's price will fall. This is commonly referred to as the inverse relationship between interest rates and bond prices. How much the bond price will rise or fall depends on the length of the maturity, the bond rating, and other factors. Because of this relationship between bond prices and their yields, some bond indexes track either the actual underlying price movement of the bonds included in them, or bond yields. Still other bond indexes compile and publish both bond prices and the corresponding yields.
How Can You Use Bond Indexes?
Many investors use bond indexes to follow broad trends in the various bond markets. Institutional and individual bond investors often use the indexes as a benchmark against which to measure their performance. For example, an individual investor who invests in a municipal bond fund may use one of the municipal bond indexes to measure the performance of his or her fund.
Stock investors also may be interested in bond indexes. Historically, there tends to be an inverse relationship between bond yields and stock prices. When bond yields go up, stock prices often go down. That's because many investors are less willing to buy stocks if they feel they can get an equivalent return from bonds with less risk. Stock investors therefore sometimes study bond indexes to try to discern bond trends that may affect stock prices.
Bond indexes may not only represent the performance of a particular type of bond, such as corporate bonds or municipal bonds, but a particular maturity, such as intermediate bonds or 30-year bonds. Like stock indexes, bond indexes also can be used as the basis for other investment vehicles, such as bond index mutual funds, exchange-traded funds (ETFs), and futures contracts.
What Are Some Specific Bond Indexes?
There is an index for virtually any segment of the bond market. Some of the most common are listed below in alphabetical order.
Citigroup 3-Month T-Bill Index
Formerly the Salomon Index, this is often used to compare returns for very short-term bond funds.
Dow Jones Corporate Bond Index
The Dow Jones Corporate Bond Index is a composite average of 96 investment-grade bonds of various maturities issued by U.S. corporations. The Dow Jones Company selects the bonds included in the average, which are equally divided among the industrial, financial and utilities/telecom industries.
J.P. Morgan EMBI Emerging Markets Global Index
This is often used as a measure of debt in emerging markets. The index is composed of debt securities of approximately 30 countries, including Brady bonds, sovereign debt, local debt, and Eurodollar debt, all of which are dollar denominated.
Barclays Capital Aggregate Bond Index
Formerly known as the Lehman Brothers Aggregate Bond Index, the Barclays Capital Aggregate Bond Index (sometimes informally abbreviated as "Barcap") is a broad-based bond index composed of more than 6,000 individual bonds. Most are investment-grade, fixed-income securities issued exclusively in the U.S. Bonds in this index can be classified into three major categories: (1) U.S. Treasury bonds and government agency securities, (2) high-grade corporate bonds, and (3) mortgage-backed securities with maturities of greater than one year. This is one of the best-known bond indexes.
Merrill Lynch High Yield Master II Index
This tracks the performance of corporate bonds that are rated below investment grade. Bonds included must have been issued in the U.S. by either U.S. corporations or overseas companies headquartered in countries with stable currencies. Merrill Lynch also publishes indexes of tax-exempt, corporate, and other bonds.
MSCI World Sovereign Index (WSI)
Among the most widely used of indexes published by MSCI Barra is this index of the sovereign (governmental) debt of 21 countries, including the U.S. It was developed in conjunction with Standard & Poor's.
This material was prepared by Broadridge Investor Communication Solutions, Inc., and does not necessarily represent the views of The Retirement Group or FSC Financial Corp. This information should not be construed as investment advice. Neither the named Representatives nor Broker/Dealer gives tax or legal advice. All information is believed to be from reliable sources; however, we make no representation as to its completeness or accuracy. The publisher is not engaged in rendering legal, accounting or other professional services. If other expert assistance is needed, the reader is advised to engage the services of a competent professional. Please consult your Financial Advisor for further information or call 800-900-5867.
The Retirement Group is not affiliated with nor endorsed by fidelity.com, netbenefits.fidelity.com, hewitt.com, resources.hewitt.com, access.att.com, ING Retirement, AT&T, Qwest, Chevron, Hughes, Northrop Grumman, Raytheon, ExxonMobil, Glaxosmithkline, Merck, Pfizer, Verizon, Bank of America, Alcatel-Lucent or by your employer. We are an independent financial advisory group that specializes in transition planning and lump sum distribution. Please call our office at 800-900-5867 if you have additional questions or need help in the retirement planning process.
The Retirement Group is a Registered Investment Advisor not affiliated with FSC Securities and may be reached at www.theretirementgroup.com.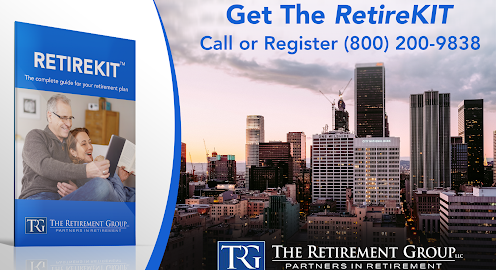 Tags: Financial Planning, Lump Sum, Pension, Retirement Planning