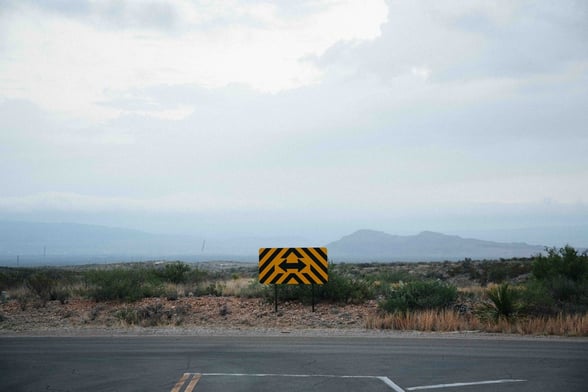 Introduction
If you are applying for a loan or a line of credit, you might want to know what your loan officer is looking for when evaluating your credit application. Each loan application is different. For instance, some credit card applications ask for little more than your name, Social Security number, and annual income. In contrast, a home mortgage application may ask for detailed information about your monthly expenditures, your employment history, and your bank accounts.
A loan officer's job is to avoid loan agreements that have a likelihood of default. Traditionally, the loan officer did this by individually examining each loan application and making a decision about the applicant's creditworthiness based on experience. Many small lending institutions still operate in this manner. However, most lenders now use computerized models, credit scoring systems, statistical data, and recent trends to determine the likelihood of default. Depending upon the size of the institution and the number of applications received, your application may never be seen by a real loan officer. However, the loan officer is still responsible for protecting the lender from high-risk loans and for implementing the credit evaluation system.
What is the Loan Officer Looking for?
Track Record With Prior Loans
Loan officers want to see that you have obtained credit in the past and paid as agreed. Your application may ask about previous credit relationships, but more likely than not, your loan officer will gather the information from a credit report . Various credit-reporting companies amass information about your credit history and make it available to subscribers. Loan officers look at your credit report and want to see good credit relationships.
The ideal credit history shows that you borrowed large sums of money, made timely payments, and paid off the entire balance as agreed. Depending upon the type of loan you are applying for, your loan officer may be willing to accept something less than ideal.
Nevertheless, loan officers do not want to see chronically late payments, collection efforts, charge-offs, repossessions, and bankruptcies. Some lenders use nothing more than your credit report to make a decision regarding your loan application.
Tip: You can correct derogatory credit that appears erroneously on your credit report .
Ability to Repay Proposed Loan
Many credit card companies and local banks will extend lines of credit without inquiring about your monthly expenses. However, for larger loans, your ability to repay should be a primary consideration for the loan officer. If you do not have sufficient income remaining at the end of each month to service your proposed loan, then you can't afford the loan. Loan officers want to see adequate income after expenses.
Tip: If your income is insufficient, some loan officers will condition your loan by proposing that you borrow less. They may also suggest that you make payments over a longer period of time to lower monthly payments.
Stability of Income
Your application may indicate that you have sufficient income to service the loan today, but what about next month or next year? The loan officer wants to see that your financial situation is not likely to change for the worse. Since most borrowers derive their income from employment, your loan officer will want to see job stability.
The ideal applicant has been on the job for several years. This suggests that both employee and employer are happy with the relationship and unlikely to make unforeseen changes. The ideal applicant is highly skilled, highly trained, and/or well educated. This suggests that the applicant is valuable to the employer and not easily replaced. Once again, your loan officer may be willing to accept something less than ideal, but generally an examination of these factors helps a loan officer determine whether you are likely to be earning the same income over the life of the loan as you are earning now.
Technical Note: Your lender cannot consider the source of your income when determining your creditworthiness, only the amount and stability. Thus, if you are independently wealthy and living on the interest and dividends from your investments, or if you receive public assistance, this income is just as favorable as income from employment, as long as it is sufficient in amount and not likely to decrease or terminate in the foreseeable future.
Personal Stability
Many applications ask questions that are designed to gain information about personal stability. Typical questions are as follows:
How long at present address?
Own or rent?
If rent, furnished or unfurnished?
Dependents? How many?
Age?
Lenders want to know if you are the kind of person who stays put. They do not want to have to look for you if the loan goes into default. They want to see that you are entrenched in your neighborhood and are likely to be there during the life of the loan.
Technical Note: Federal regulations prohibit use of information about marital status and children in making a credit decision.
What is Credit Scoring?
Many institutional lenders use credit-scoring systems to determine whether a loan will be approved or disapproved. The concept is simple. You complete a loan application. The lender fills out a standardized credit scoring sheet assigning numerical values or scores to each of your answers. This can be done by an employee or a computer. Once the sheet is completed, the numbers are added up. If they equal or exceed a minimum acceptable total score, then you get a loan. If not, you do not get a loan.
The numerical values are derived from historical data and based on the performance of similar loans. The system is faster than the traditional method of evaluating credit applications. The loan officer needs only to determine which scoring system to use and what the minimum acceptable score will be.
The number and type of questions asked by a credit scoring system may vary from lender to lender. The minimum acceptable score also varies depending upon the amount of risk a lender is willing to take. However, when used properly, the scoring system is designed to quickly identify many of the same factors that loan officers traditionally looked for when reviewing an application, such as your ability to repay the loan, your job stability, and your personal stability.
Caution: A fault of credit-scoring systems is their inability to evaluate special circumstances. You may be a good credit risk even though you do not score well under a particular scoring system.
Example(s): A young manager in a large hotel chain is transferred from one hotel location to another several times over the course of two to three years. She moves often and usually rents furnished apartments. Although she earns a good salary and has good credit, she scores poorly under most credit scoring systems because of her frequent relocations.
To avoid this scenario, some loan officers individually review all rejected applications to determine whether there are independent grounds for approval.
Tip: Under the Fair and Accurate Credit Transactions Act of 2003 (FACTA) , mortgage lenders are required to tell you the credit scores they used in the process of providing the mortgage.
This material was prepared by Broadridge Investor Communication Solutions, Inc., and does not necessarily represent the views of The Retirement Group or FSC Financial Corp. This information should not be construed as investment advice. Neither the named Representatives nor Broker/Dealer gives tax or legal advice. All information is believed to be from reliable sources; however, we make no representation as to its completeness or accuracy. The publisher is not engaged in rendering legal, accounting or other professional services. If other expert assistance is needed, the reader is advised to engage the services of a competent professional. Please consult your Financial Advisor for further information or call 800-900-5867.
The Retirement Group is not affiliated with nor endorsed by fidelity.com, netbenefits.fidelity.com, hewitt.com, resources.hewitt.com, access.att.com, ING Retirement, AT&T, Qwest, Chevron, Hughes, Northrop Grumman, Raytheon, ExxonMobil, Glaxosmithkline, Merck, Pfizer, Verizon, Bank of America, Alcatel-Lucent or by your employer. We are an independent financial advisory group that specializes in transition planning and lump sum distribution. Please call our office at 800-900-5867 if you have additional questions or need help in the retirement planning process.
The Retirement Group is a Registered Investment Advisor not affiliated with FSC Securities and may be reached at www.theretirementgroup.com.
Tags: Financial Planning, Lump Sum, Pension, Retirement Planning