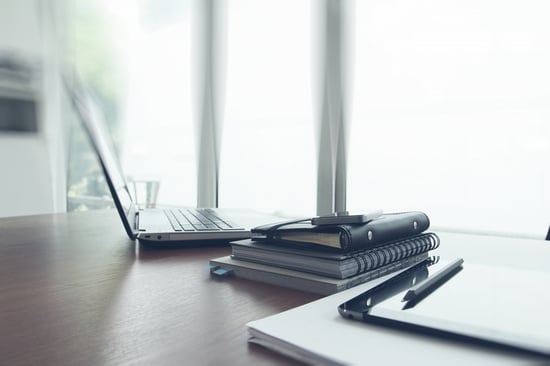 What Is It?
Most insurance-based investment strategies utilize cash value life insurance in one form or another, because of the savings component of cash value insurance, and the potential for dividends and other earnings. However, cash value insurance is not the best choice for everyone, in part because cash value insurance typically costs a great deal more than a similar amount of term life insurance.
In some cases, you'll be better off to "buy term and invest the difference." As you might guess from the name, this strategy involves buying the life insurance coverage you need in the form of a term policy. You then invest in whichever investment vehicle(s) you choose, using the money you saved by purchasing term insurance rather than cash value. This strategy is continuous, because every time you make a premium payment (e.g., monthly, quarterly), you invest the difference between the term premium you're paying and the premium you would pay had you purchased cash value insurance.
When Is It Appropriate?
In order to fully reap the benefits of this strategy, you must have the financial discipline to invest your premium savings on a regular basis. Proponents of cash value insurance argue that it offers forced savings because the policy accumulates tax-deferred savings over time, and thus it is a good choice for individuals who are unable to save on their own. However, it is possible to make this strategy work for you even if you are not a disciplined saver. Rather than depending on your own ability to faithfully invest each month (or each quarter, depending on how often your premium payments are due), arrange for funds to be automatically transferred from your bank to the investment account of your choice.
Note: Variable life insurance and variable universal life insurance policies are offered by prospectus, which you can obtain from your financial professional or the insurance company. The prospectus contains detailed information about investment objectives, risks, charges, and expenses. You should read the prospectus and consider this information carefully before purchasing a variable life or variable universal life insurance policy.
Advantages of This Strategy
Allows You to Keep Control over Your Investment Decisions
When you buy term and invest the difference, you retain complete control over your investment decisions. You can choose any investment vehicle(s) that suits your needs, and you may structure your portfolio however you desire. With some types of cash value insurance (e.g., variable universal life) you may have some choices about how the savings component of your policy is invested. But your options are typically limited, even with variable universal life, and many other types of cash value insurance don't give you any choice in the matter.
Potential for Greater Returns on Your Investment
By investing the difference yourself rather than letting your insurance company make investments for you (as with some kinds of cash value insurance), you may be able to earn a higher rate of return. Insurance companies often make very conservative investments with policyholders' money--this may not match your investment style or your needs.
Maximizes the Amount Your Beneficiaries Will Receive When You Die
If you buy term and invest the difference, your beneficiaries will receive both the proceeds from your life insurance and the proceeds from your investments when you die. If you purchase cash value insurance instead, your beneficiaries may receive only a death benefit equal to the face value of the policy, not its accumulated cash value (depending on how the policy is structured).
Lower Premiums and Investment Costs
If you are a healthy individual, you will typically pay a great deal less for term insurance than you would for a similar amount of cash value insurance. In part, this is due to the higher administrative expenses associated with cash value life insurance. Investment expenses on cash value insurance may also be higher than those you will pay if you choose to invest the difference in premium yourself, especially in this age of on-line investing.
Disadvantages of This Strategy
Growth Is Not Necessarily Tax Deferred
When you purchase cash value life insurance, the cash value of your policy grows tax deferred. This is not necessarily true when you buy term and invest the difference, because most investment earnings are subject to taxes in the year they are realized. In order to achieve the same tax advantages as cash value life insurance, you'll have to choose your investments carefully. For example, investing your money in a tax-deferred account such as an IRA would afford you the same tax advantages as cash value life insurance.
No Guarantee That Your Investment Will Grow
Many cash value life insurance policies guarantee a certain rate of return (subject to the ability of the issuer to actually pay claims). This guaranteed return may be quite low, but there are no guarantees when you're making your own investments. Your investments may not grow as you expect, and in fact you could lose your principal. Before implementing this strategy, you need to carefully evaluate your risk tolerance and the risks associated with any investment vehicles you choose.
No Forced Savings
As mentioned, buying term and investing the difference does not offer a forced savings method, as does cash value life insurance. In order to make this strategy work, you'll have to be disciplined enough to actually invest the money you save on premiums.
No Policy Loans
Because term insurance does not have a savings component, you can't take policy loans as you can with a cash value policy. Although this should probably not be a major factor in your decision, policy loans can be a convenient source of cash.
This material was prepared by Broadridge Investor Communication Solutions, Inc., and does not necessarily represent the views of The Retirement Group or FSC Financial Corp. This information should not be construed as investment advice. Neither the named Representatives nor Broker/Dealer gives tax or legal advice. All information is believed to be from reliable sources; however, we make no representation as to its completeness or accuracy. The publisher is not engaged in rendering legal, accounting or other professional services. If other expert assistance is needed, the reader is advised to engage the services of a competent professional. Please consult your Financial Advisor for further information or call 800-900-5867.
The Retirement Group is not affiliated with nor endorsed by fidelity.com, netbenefits.fidelity.com, hewitt.com, resources.hewitt.com, access.att.com, ING Retirement, AT&T, Qwest, Chevron, Hughes, Northrop Grumman, Raytheon, ExxonMobil, Glaxosmithkline, Merck, Pfizer, Verizon, Bank of America, Alcatel-Lucent or by your employer. We are an independent financial advisory group that specializes in transition planning and lump sum distribution. Please call our office at 800-900-5867 if you have additional questions or need help in the retirement planning process.
The Retirement Group is a Registered Investment Advisor not affiliated with FSC Securities and may be reached at www.theretirementgroup.com.
Tags: Financial Planning, Lump Sum, Pension, Retirement Planning