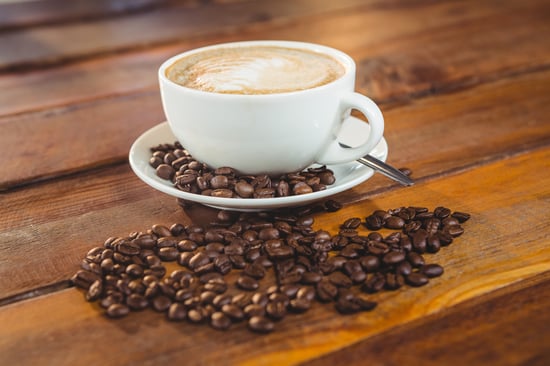 What Is A Cafeteria Plan?
In General
In today's diversified workplace, no two employees are alike. Each of them has different needs. One way you can provide your employees with a wide variety of benefits is through a cafeteria plan, also known as a flexible benefit plan. A cafeteria plan allows employees to choose from an array of benefits and customize a benefits package that is based on their individual needs.
Employees can purchase benefits from the plan by using either a flexible spending account or a dollar amount that you allocate to them. Cafeteria plans benefit you as an employer for a number of reasons. Under a cafeteria plan, you can set your contributions to the plan at a specific level, allowing you to more easily manage your benefit costs. Also, if your employees fund the plan by using a flexible spending account, a cafeteria plan can be a cost-efficient way to provide your employees with benefits. In addition, the IRS may allow you to deduct contributions that you make to a cafeteria plan, depending on the types of benefits you provide under the plan. Furthermore, cafeteria plan benefits are not includable in your employees' gross income as wages, reducing your taxable payroll. A reduction in your taxable payroll results in a decrease in your payment of Social Security, Medicare, and federal unemployment taxes.
Tip: If you choose to implement a cafeteria plan, you must file an annual report with the IRS and comply with Employee Retirement Income Security Act (ERISA) welfare benefit plan reporting and disclosure requirements.
Tip: For more information on cafeteria plans, see Section 125 of the Internal Revenue Code.
Caution: While cafeteria plans do have their advantages, they are more costly and require greater involvement on your part than fixed benefit packages. Also, not all insurers allow you to provide their programs within a cafeteria plan.
Taxable (Cash) Versus Nontaxable (Qualified) Benefits
A cafeteria plan allows employees to choose among both taxable (cash) and nontaxable (qualified) benefits. Taxable benefits include not only cash, but also any benefits that your employees purchase with after-tax dollars, the value of which you would normally treat as taxable compensation to your employee. Taxable benefits can include cash, group automobile and homeowners insurance, and group legal services. Nontaxable benefits, which are not includable in your employees' gross income, can include health insurance, group-term life insurance, and dependent care assistance.
Example(s): Big Corp. offers its employees $2,000 worth of cafeteria plan benefits. Richard, who is unmarried and has no children, elects to receive the $2,000 in cash. Since the cash is a taxable benefit, Richard must pay taxes on the $2,000. Mary, who is married and has two children, elects to spend the $2,000 on dependent care and health insurance for her children. Since dependent care and health insurance are nontaxable benefits, Mary does not have to pay taxes on the $2,000 worth of benefits. Finally, Cindy, who is married and has one child, elects to receive $1,000 in cash and spend $1,000 on dependent care assistance. Cindy will have to pay taxes on the $1,000 in cash but does not have to pay taxes on the $1,000 for dependent care assistance.
Tip: A cafeteria plan cannot include the following nontaxable benefits: scholarships, educational assistance, and certain fringe benefits (e.g., no-additional-cost services, de minimus fringe benefits, working condition fringe benefits, qualified employee benefits).
Caution: Long-term care insurance cannot be offered through a cafeteria plan.
Tip: Your employee's annual election from a cafeteria plan is irrevocable unless the terms of the cafeteria plan permit your employee to revoke an election or make a new election.
Requirements for Cafeteria Plans
For a cafeteria plan to qualify for an IRS tax credit, there must be a written plan that meets the following requirements:
All plan participants must be employees
Plan participants must be able to choose between cash and one or more qualified benefits
An election to take a qualified benefit in lieu of cash must be made prior to the beginning of the plan year and not changed during the year except for a change in family status
Tip: A cafeteria plan cannot include deferred compensation benefits, with the exception of 401(k) cash or deferred arrangements and certain plans maintained by educational institutions to provide post-retirement group life insurance.
Nondiscrimination Rules
In addition to the aforementioned requirements, a cafeteria plan must not discriminate against non-highly compensated employees. A cafeteria plan will be viewed as nondiscriminatory as long as the plan meets the following IRS guidelines:
The plan does not require an employee to complete more than three years of employment as a condition for participation in the plan, and the employment requirement for each employee is the same
Any employee who satisfies the length of employment requirement and who can otherwise participate in the plan commences participation no later than the first day of the first plan year, beginning after the date the employment requirement was satisfied, unless the employee was separated from service before the first day of that plan year
Caution: If your cafeteria plan is discriminatory, highly compensated and key employees may lose their tax benefits.
"Simple" Cafeteria Plans
The health-care reform laws passed in 2010 included a provision allowing the establishment of "simple cafeteria plans" for small businesses, effective for years beginning in 2011. Simple cafeteria plans will be treated as complying with all nondiscrimination requirements applicable to cafeteria plans if they meet certain minimum eligibility, participation, and contribution requirements.
This safe harbor would also cover nondiscrimination requirements applicable to certain benefits offered under the cafeteria plan, including group term life insurance, coverage under a self-insured group health plan, and benefits under a dependent-care assistance program.
Methods of Funding Cafeteria Plans
Flexible Spending Account
A flexible spending account allows your employees to contribute pretax dollars to an account that may later be used to reimburse them for qualifying expenses. The pretax dollars that your employee uses to fund the account usually come from a salary reduction program.
Premium-Only
A premium-only cafeteria plan limits the benefits that are available to your employees to the payment of insurance premiums. A premium-only plan allows you to pay for a certain amount of your employees' health coverage, while your employee pays the remaining difference with pretax dollars through a salary reduction program.
Add-On
An add-on cafeteria plan provides basic low-level benefits to your employees and allows them to supplement or add to those benefits. Add-on plans are normally used when the benefits that you provide to your employees are considered below the norm.
Opt-Up/Opt-Down
Under an opt-up/opt-down cafeteria plan, you provide both high- and low-level benefits. If an employee decreases his or her benefits to a lower level, he or she receives credits that are payable as taxable income. If an employee increases his or her benefits to a higher level, he or she pays for the extra cost, usually through a salary reduction program.
Core plus Options
Under a core plus options cafeteria plan, you establish a minimum level of core benefits that you provide to each employee. The plan then allows employees to supplement their benefits beyond the core benefits that you provide to them under the plan. Employees can usually supplement their core benefits through either the purchase of benefits with credits or a salary reduction program.
Modular
Under a modular cafeteria plan, you combine certain benefits into packages and allow your employees to choose the benefit package that suits their particular needs.
Caution: Under a modular plan, employees cannot pick and choose benefits from among the various packages.
Full-Flex
Under a full-flex cafeteria plan, you place a price on all benefits that you make available to your employees under the plan. Employees then receive a certain number of credits with which to purchase benefits. Under a full-flex plan, employees are usually given the choice to opt out of benefits and take all or part of the number of credits in cash.
This material was prepared by Broadridge Investor Communication Solutions, Inc., and does not necessarily represent the views of The Retirement Group or FSC Financial Corp. This information should not be construed as investment advice. Neither the named Representatives nor Broker/Dealer gives tax or legal advice. All information is believed to be from reliable sources; however, we make no representation as to its completeness or accuracy. The publisher is not engaged in rendering legal, accounting or other professional services. If other expert assistance is needed, the reader is advised to engage the services of a competent professional. Please consult your Financial Advisor for further information or call 800-900-5867.
The Retirement Group is not affiliated with nor endorsed by fidelity.com, netbenefits.fidelity.com, hewitt.com, resources.hewitt.com, access.att.com, ING Retirement, AT&T, Qwest, Chevron, Hughes, Northrop Grumman, Raytheon, ExxonMobil, Glaxosmithkline, Merck, Pfizer, Verizon, Bank of America, Alcatel-Lucent or by your employer. We are an independent financial advisory group that focuses on transition planning and lump sum distribution. Please call our office at 800-900-5867 if you have additional questions or need help in the retirement planning process.
The Retirement Group is a Registered Investment Advisor not affiliated with FSC Securities and may be reached at www.theretirementgroup.com.
Tags: Financial Planning, Lump Sum, Pension, Retirement Planning