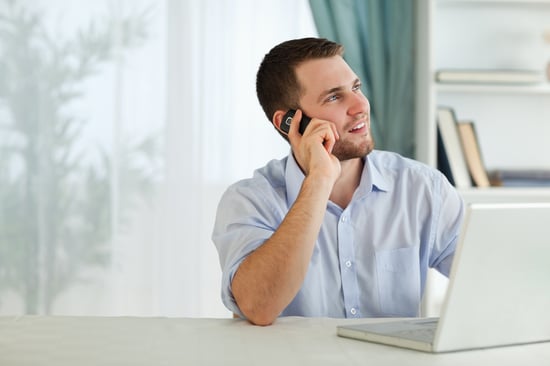 If you use part of your home to conduct your trade or business, you might be able to deduct certain related expenses. To qualify for the home office deduction, you must pass certain tests.

You must use part of your home regularly and exclusively for your trade or business. Exclusive use means that this space is not used for any nonbusiness purpose, such as watching television, during the tax year of the deduction. If the space is used for business only sporadically or occasionally, you may not meet the regular use test.

Also, your home office must be used as either (1) your principal place of business or (2) a place where you meet customers, clients, or patients in the normal course of business. You may also be able to take a deduction if you use part of your home to perform administrative or management duties and you have no other location to do this work. If you are an employee and work from home, the business use of your home must be for the convenience of your employer in order to take the deduction. However,
for 2018 to 2025, if you are an employee, you cannot deduct your unreimbursed home office expenses.

Certain expenses for a separate structure, such as a garage, may be deductible if the structure is used regularly and exclusively in connection with your business or trade. A separate structure that's used in this way does not have to be your principal place of business, or a place where you meet customers, to qualify for the deduction.

If you qualify under these tests, you can deduct certain expenses related to the business use of your home, but your deduction is limited by the percentage used for business and the deduction limit. You can deduct both direct and indirect expenses that apply to the portion of your home that you use for business purposes. Direct expenses are costs expended solely on the part of your home that you use for business purposes, and these can be deducted in full (subject to the deduction limit). They include such expenses as painting, and installation of separate telephone jacks and wiring. Indirect expenses are costs that benefit your entire home, including the portion you use for business. Indirect expenses include mortgage interest, property taxes, insurance, and so on. You may deduct a percentage of these expenses. You may use a square footage calculation or any other reasonable method to compute the business portion of indirect expenses.

Also, you may be able to take advantage of a new, simplified way to calculate the home office deduction, which took effect in 2013. Under this method, instead of determining and allocating actual expenses such as mortgage interest and utilities, you would simply multiply the square footage of the office by $5.00. The maximum allowed is $1,500 (or 300 square feet). For more information on this deduction, see IRS Publication 587, "Business Use of Your Home."
If you are self-employed and not a farmer, you must file IRS Form 8829 to take advantage of the home office deduction. IRS Publication 587 offers more information on taking this deduction.
This material was prepared by Broadridge Investor Communication Solutions, Inc., and does not necessarily represent the views of The Retirement Group or FSC Financial Corp. This information should not be construed as investment advice. Neither the named Representatives nor Broker/Dealer gives tax or legal advice. All information is believed to be from reliable sources; however, we make no representation as to its completeness or accuracy. The publisher is not engaged in rendering legal, accounting or other professional services. If other expert assistance is needed, the reader is advised to engage the services of a competent professional. Please consult your Financial Advisor for further information or call 800-900-5867.
The Retirement Group is not affiliated with nor endorsed by fidelity.com, netbenefits.fidelity.com, hewitt.com, resources.hewitt.com, access.att.com, ING Retirement, AT&T, Qwest, Chevron, Hughes, Northrop Grumman, Raytheon, ExxonMobil, Glaxosmithkline, Merck, Pfizer, Verizon, Bank of America, Alcatel-Lucent or by your employer. We are an independent financial advisory group that specializes in transition planning and lump sum distribution. Please call our office at 800-900-5867 if you have additional questions or need help in the retirement planning process.
The Retirement Group is a Registered Investment Advisor not affiliated with FSC Securities and may be reached at www.theretirementgroup.com.
Tags: Financial Planning, Lump Sum, Pension, Retirement Planning