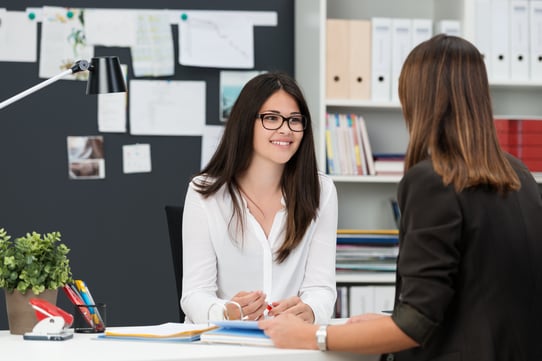 Yes, but only with a private loan. There is no federal refinancing option for student loans, meaning that you can't refinance federal or private student loans into a federal loan. However, you may be able to refinance your federal student loans and/or private loans into a new private loan. Generally, when you refinance a loan your interest rate may decrease, depending in part on market rates and your credit score. A lower interest rate is typically the main reason why borrowers attempt to refinance their loans. An online calculator can show you how much interest you'll pay over the life of the loan at different interest rates.
Keep in mind that if you refinance your student loans, your old loans will go away and you will be bound by the terms and conditions of your new private loan. If you had federal student loans, this means you will lose any income-based repayment options that might have been available to you because private loans generally don't offer this type of repayment option.
If you have federal student loans and you don't want to lose any potential repayment options, or if you can't find a suitable private loan to refinance, you might consider another option: federal loan consolidation. The federal government specifically offers a consolidation loan tailored to student loan borrowers. Loan consolidation is different from loan refinancing, even though under both options you replace your old loans with a new loan. With federal loan consolidation, your interest rate will not decrease, but you will have a single lender (the U.S. Department of Education) and a single monthly payment. To be eligible for federal loan consolidation, you must have at least one federal student loan in repayment, grace period, deferment, or default status. The interest rate on a federal consolidation loan is fixed for the life of the loan and based on the weighted average of the interest rates of the loans being consolidated, rounded up to the nearest one-eighth of a percent (0.125%), with a maximum rate of 8.25%.
Borrowers who opt for a federal consolidation loan can choose from various repayment options to pay their new consolidation loan, including income-based repayment, extended repayment, and graduated repayment. If you choose the refinancing route instead and replace your federal loans with a new private loan, keep in mind that you won't be able to consolidate the loan back into a federal student loan to get these repayment options.
Finally, you might consider other refinancing options, such as a home equity loan or a loan against your 401(k) plan. However, you should carefully explore the advantages and disadvantages of these options before pursuing them.
This material was prepared by Broadridge Investor Communication Solutions, Inc., and does not necessarily represent the views of The Retirement Group or FSC Financial Corp. This information should not be construed as investment advice. Neither the named Representatives nor Broker/Dealer gives tax or legal advice. All information is believed to be from reliable sources; however, we make no representation as to its completeness or accuracy. The publisher is not engaged in rendering legal, accounting or other professional services. If other expert assistance is needed, the reader is advised to engage the services of a competent professional. Please consult your Financial Advisor for further information or call 800-900-5867.

The Retirement Group is not affiliated with nor endorsed by fidelity.com, netbenefits.fidelity.com, hewitt.com, resources.hewitt.com, access.att.com, ING Retirement, AT&T, Qwest, Chevron, Hughes, Northrop Grumman, Raytheon, ExxonMobil, Glaxosmithkline, Merck, Pfizer, Verizon, Bank of America, Alcatel-Lucent or by your employer. We are an independent financial advisory group that specializes in transition planning and lump sum distribution. Please call our office at 800-900-5867 if you have additional questions or need help in the retirement planning process.

The Retirement Group is a Registered Investment Advisor not affiliated with FSC Securities and may be reached at www.theretirementgroup.com.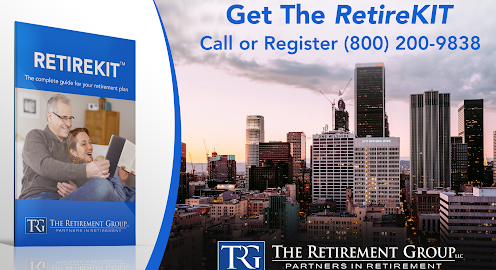 Tags: Financial Planning, Lump Sum, Pension, Retirement Planning