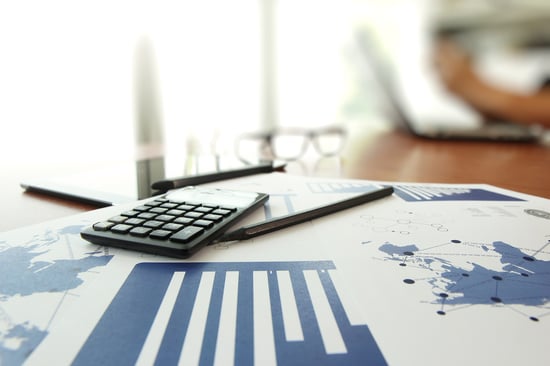 What is It?
The Commercial General Liability (CGL) policy will insure your business against general liability exposures, unless specifically excluded. Benefits are paid for actual damages and legal costs when the business is held legally responsible for bodily injury, property damage, or personal and advertising injury liability. If someone is injured on the premises of your business, benefits may be paid even if the business is not held legally responsible.
Tip: The CGL policy replaced a similar policy known as the Comprehensive General Liability policy. Although the CGL is often issued as part of a business package policy that includes both property damage and liability coverage, it can be issued separately as well.
Who is the Insured Under a CGL Policy?
Under a CGL policy, the type of business insured determines who can be covered under the policy. For instance, if you own a business as a sole proprietorship, then you and your spouse may be named insureds under the policy. If you own a business that is a corporation, then you and any other owners can be named insureds, as well as executive officers, directors, and stockholders. However, any parties insured are covered for liability claims and damages related to activities or services performed for the business, not for personal liability.
Liability Exposures Covered By the CGL Policy
Premises and Operations Exposure
Your business is protected against claims for bodily injury and property damage related to the ownership and maintenance of the business premises, or as the result of business operations conducted both at and away from the business premises.
Products and Completed Operations Exposure
Your business is protected against claims for bodily injury and property damages that result from faulty products or completed operations (work performed by the business).
Indirect/Contingent Liability Exposure
Your business is protected if you are found liable for the negligent actions or work of independent contractors and subcontractors you hire.
Liability Exposure Exclusions
What Liability Exposures are Excluded from Coverage?
The following 15 liability exposures are specifically excluded from coverage by Part A of the CGL:
Expected or intended injury
Contractual assumptions
Liquor liability
Workers' compensation
Employers' liability
Pollution exclusion
Aircraft, autos, and watercraft (26' in length or over)
Mobile equipment (off-road motor vehicles)
War exclusion
Care, custody, and control
Damage to the insured's product arising from the product itself
Damage to the insured's work
Property damage to impaired property
Product recall
Employment-related practices
Part B exclusions include breach of contract (advertising only), incorrect price descriptions (advertising only), and violation of a penal statute or ordinance (personal injury and advertising). Part C exclusions include injuries payable under Workers' Compensation laws and injuries to all insured parties, tenants or employees of the insured.
Specialized Policies or Endorsements that Can Be Purchased to Cover Excluded Liability Exposures
If you purchase a CGL policy and you still need coverage for one or more of the items specifically excluded by the policy, you may be able to purchase a specialized policy or add an endorsement that will extend protection to you. Here is a partial list of types of specialized coverage and endorsements you can purchase:
A Workers' Compensation and Employers' Liability policy
A Liquor Liability policy or endorsement
A Pollution Liability policy or endorsement or an Environmental Impairment Liability policy
Marine policy
Aviation policy
Employment-Related Practices Exclusion endorsement
Owners and Contractors Protective Liability endorsement
Manufacturers and Contractors Liability Insurance policy
When Coverage is Triggered Under the Policy
CGL policies can be written in two forms, a claims-made form and an occurrence-made form. These forms describe when coverage is triggered. If a CGL policy is a claims-made liability policy, the policy will cover losses for which claims are made during the policy period. If the CGL policy is an occurrence-made liability policy, the policy will cover losses that occurred during the policy period, no matter when the claim is made.
Insuring Agreements
Part A Coverage: Property Damage and Liability
Part A pays claims if the insured business is found legally responsible for causing accidental bodily injury or property damage.
Part B Coverage: Personal and Advertising Injury Liability
Part B pays claims of the insured business if it is found legally responsible for causing personal injury (including false arrest, malicious prosecution, slander and libel, and violation of a person's right of privacy), or advertising injury (including slander and libel, violation of a person's right of privacy, misappropriation of advertising ideas, and copyright infringement).
Part C Coverage: Medical Payments
This part pays medical expenses to individuals injured on the premises of the business within three years of the accident, whether or not the business is found legally liable.
Coverage Limits under Parts A, B, and C
A coverage limit is the most that can be paid for claims under the terms of the policy. A CGL policy includes several different coverage limits and sublimits that apply to different sections of the policy or types of coverage:
The general aggregate limit is the maximum amount the insurance company is obligated to pay for all damage and injury during the policy period. This limit includes injury or damage covered under Parts A, B and C, but excludes damages or injury related to the products-completed operations coverage because this coverage has its own aggregate limit. When the total claims exceed this limit, no more claims for the policy period will be paid.
The per occurrence limit is the most that will be paid for all injury, property damage, and medical payments under Parts A and C for any one occurrence.
The personal and advertising injury limit is the most that will be paid per person for damages resulting from personal injury or advertising injury under Part B, subject to the general aggregate limit.
Sublimits apply to both medical payments under Part C and fire damage legal liability under Part A.
Example(s): The Alpha Soup Company has a liability policy with a products liability aggregate limit of $300,000. When the company is sued for bodily injury as a result of product liability, the policy pays damages of $200,000. During the same year, the company is sued again and found liable for damages from a defective product, this time in the amount of $100,000. This exhausts the products-completed operations liability coverage aggregate limit, so the policy will pay no more claims for injuries or damages related to products or completed operations for the rest of the year. However, claims unrelated to products-completed operations may be payable up to the general aggregate limit of the policy.
This material was prepared by Broadridge Investor Communication Solutions, Inc., and does not necessarily represent the views of The Retirement Group or FSC Financial Corp. This information should not be construed as investment advice. Neither the named Representatives nor Broker/Dealer gives tax or legal advice. All information is believed to be from reliable sources; however, we make no representation as to its completeness or accuracy. The publisher is not engaged in rendering legal, accounting or other professional services. If other expert assistance is needed, the reader is advised to engage the services of a competent professional. Please consult your Financial Advisor for further information or call 800-900-5867.
The Retirement Group is not affiliated with nor endorsed by fidelity.com, netbenefits.fidelity.com, hewitt.com, resources.hewitt.com, access.att.com, ING Retirement, AT&T, Qwest, Chevron, Hughes, Northrop Grumman, Raytheon, ExxonMobil, Glaxosmithkline, Merck, Pfizer, Verizon, Bank of America, Alcatel-Lucent or by your employer. We are an independent financial advisory group that specializes in transition planning and lump sum distribution. Please call our office at 800-900-5867 if you have additional questions or need help in the retirement planning process.
The Retirement Group is a Registered Investment Advisor not affiliated with FSC Securities and may be reached at www.theretirementgroup.com.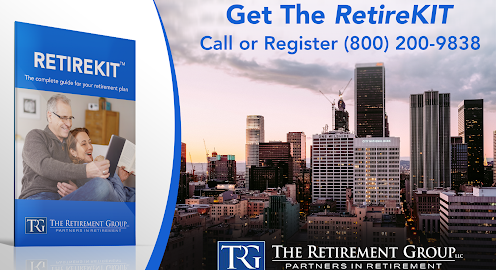 Tags: Financial Planning, Lump Sum, Pension, Retirement Planning