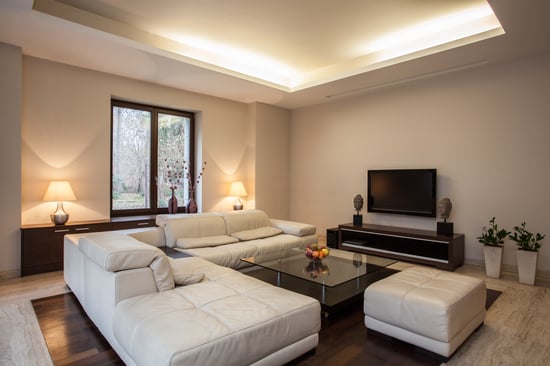 What Is A Commodity Index?
Many commodity-related investment vehicles use commodity indexes as a proxy for the price movements of the various commodities. A broad-based commodity index includes multiple commodities; others may focus on a single commodity. An index may be based either on the spot market value of a commodity or, in most cases, the futures market for the commodity.
A commodities futures index represents an aggregated snapshot of prices agreed to in the underlying futures contracts. It is adjusted frequently to reflect the fact that the futures contracts on which it is based expire. Like an individual commodity contract, it can go up and down.
Caution: Individuals cannot invest directly in any index, and the performance of an unmanaged index is not indicative of the performance of any specific security.
What Are Some of The Most Widely Used Commodity Indexes?
Thomson Reuters Jefferies CRB (RJ/CRB) Index
As an extension of the former CRB/Bridge index, this is the oldest of the popular commodity indexes. Its most recent version includes futures on 19 commodities traded on U.S. exchanges. It includes five basic groups: industrial; grains; precious metals; livestock and meats; and soft commodities such as coffee, cocoa, sugar and orange juice. All commodities are equally weighted, regardless of their relative impact on economic conditions.
S&P GSCI Index
This includes 24 commodities, including energy, agriculture, and livestock, industrial metals such as aluminum and copper, and precious metals. Relative weightings of the various commodities are determined by a five-year average of the value of the world's production of each commodity; commodities whose prices are higher will tend to be more heavily weighted than others.
Dow Jones-AIG Commodities (DJ/AIG) Index
The index relies on liquidity data and dollar-adjusted world production data in its weightings of 19 different commodities. It also maintains minimum and maximum weightings for each component to assure broad-based representation.
This material was prepared by Broadridge Investor Communication Solutions, Inc., and does not necessarily represent the views of The Retirement Group or FSC Financial Corp. This information should not be construed as investment advice. Neither the named Representatives nor Broker/Dealer gives tax or legal advice. All information is believed to be from reliable sources; however, we make no representation as to its completeness or accuracy. The publisher is not engaged in rendering legal, accounting or other professional services. If other expert assistance is needed, the reader is advised to engage the services of a competent professional. Please consult your Financial Advisor for further information or call 800-900-5867.
The Retirement Group is not affiliated with nor endorsed by fidelity.com, netbenefits.fidelity.com, hewitt.com, resources.hewitt.com, access.att.com, ING Retirement, AT&T, Qwest, Chevron, Hughes, Northrop Grumman, Raytheon, ExxonMobil, Glaxosmithkline, Merck, Pfizer, Verizon, Bank of America, Alcatel-Lucent or by your employer. We are an independent financial advisory group that specializes in transition planning and lump sum distribution. Please call our office at 800-900-5867 if you have additional questions or need help in the retirement planning process.
The Retirement Group is a Registered Investment Advisor not affiliated with FSC Securities and may be reached at www.theretirementgroup.com.
Tags: Financial Planning, Lump Sum, Pension, Retirement Planning