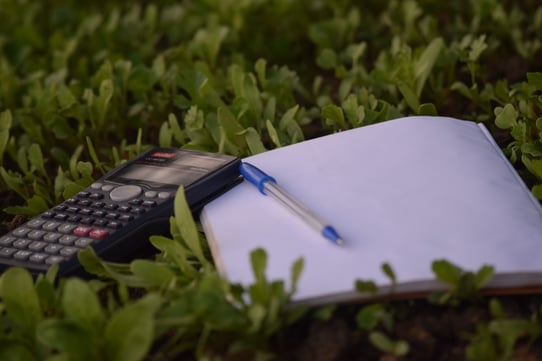 If you're worried about inflation, we believe that you should own common stocks. Nothing -- I repeat nothing – has historically performed better as an inflation hedge over the long term. And we believe this is not going to change. It's simple logic. If there is inflation, companies will raise the prices of the goods and services they sell to protect profits. And if they can't raise their prices because of competition then they will cut costs.

| | |
| --- | --- |
| "The bottom line is that profits will grow over time, outpacing inflation, and those profits are put back to work to expand and grow, which means new profits.." | |
The bottom line is that profits will grow over time, outpacing inflation, and those profits are put back to work to expand and grow, which means new profits.
Best of all, society gets the real goods and services that it needs to thrive and raise living standards, not simply some metal bars that sit in a vault.
If you are interested in more information about this topic, view our e-book here: https://retirekit.theretirementgroup.com/effects-of-inflation-e-brochure
This information should not be construed as investment advice. Neither the named Representatives nor Broker/Dealer gives tax or legal advice. All information is believed to be from reliable sources; however, we make no representation as to its completeness or accuracy. The publisher is not engaged in rendering legal, accounting or other professional services. If other expert assistance is needed, the reader is advised to engage the services of a competent professional. Please consult your Financial Advisor for further information or call 800-900-5867.

The Retirement Group is not affiliated with nor endorsed by fidelity.com, netbenefits.fidelity.com, hewitt.com, resources.hewitt.com, access.att.com, ING Retirement, Alcatel-Lucent, AT&T, Apache Corporation, Altria, Avaya, Baker Hughes, Bayer, Boeing, BP, Bristol Myers Squibb, Chevron, Concho Resources, Hughes, fidelity.com, Wyeth, Northrop Grumman, Merck, Raytheon, Coca-Cola ,Qwest, Pfizer, Caterpillar, ConocoPhillips, ExxonMobil, Sempra Energy, San Diego Gas & Electric Company, Southern California Gas Company, Ameren, Anheuser-Busch, APL, Bank of America, Blackhawk Networks, Caterpillar, CenturyLink, Chevron, Citigroup, Clorox, Coca-Cola, Colgate, Con Edison, ConocoPhillips, Dexone, ExxonMobil, GlaxoSmithKline, Halliburton, Hewlett Packard Home Depot, Honeywell, HP, IBD, Johnson Controls Kaiser Permanente, Kimberly-Clark, Kinder Morgan, Lockheed Martin, McCormick Spice, Merck, Monsanto, Northrop Grumman, Occidental Petroleum, Pepsi, Pfizer, PG&E, Phillips 66, Phillip Morris, Qwest, Raytheon, Royal Dutch Shell, Safeway, San Diego Gas & Electric, Schlumberger, Scotts Miracle Gro, Sempra, Siemens, SoCal Edison, Sony, Southern California Edison, Teradata, Toyota Motor Corporation, Tropicana, United Parcel Service, Verizon, We Energies Group, Wisconsin Energy, Wyeth, Verizon or by your employer. We are an independent financial advisory group that specializes in transition planning and lump sum distribution. Please call our office at 800-900-5867 if you have additional questions or need help in the retirement planning process.

The Retirement Group is a Registered Investment Advisor not affiliated with FSC Securities and may be reached at www.theretirementgroup.com.
Tags: Financial Planning, Lump Sum, Pension, Retirement Planning