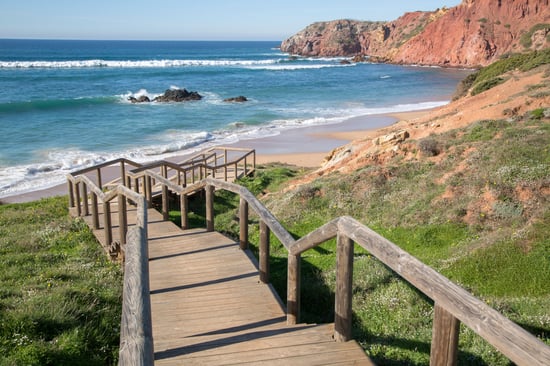 What is It?
Critical illness insurance was developed in South Africa by Dr. Marius Barnard. He saw that his patients who physically survived serious illnesses couldn't survive financially, in part because they were unable to return to work or because they had increased expenses due to their medical condition. Critical illness insurance has been available in South Africa, the United Kingdom, Australia, Canada, and Japan for a number of years, but it has only recently been introduced by U.S. insurance companies.
Because the product is still being developed and regulated, only a small number of U.S. companies offer critical illness insurance, and, like other insurance types, coverage offered may vary from state to state.
Pays a Living Benefit if You Suffer a Serious Illness or Need Certain Surgical Procedures
A critical illness insurance policy will pay a lump-sum cash benefit when you are diagnosed with one of the serious illnesses or need a surgical procedure covered by the policy. The illness or surgery may be life-threatening but need not result in death for benefits to be payable. In fact, benefits are often not payable unless you survive the illness or surgery for a specified period (e.g.,
30 days). Covered conditions normally include cancer, stroke, heart attack, major organ transplant, kidney disease and/or failure, coronary angioplasty, and coronary bypass surgery; they may include Alzheimer's disease, multiple sclerosis, and other conditions, as well. You can then use the cash benefit to offset your decreased income or increased expenses associated with your illness.
Available as a Stand-alone Health Policy or as a Rider on a Life Insurance Policy
Critical illness insurance can be purchased as a stand-alone health policy, as a rider to the life insurance policy, or as part of a health insurance policy. Critical illness insurance associated with life insurance may be called critical illness life insurance (CILI). If it is purchased as part of a life insurance policy, benefits payable for a critical illness may reduce or eliminate the death benefit your survivors can receive and may terminate the policy. It may be cost-effective to purchase it in this form because of its flexibility; one policy can protect you if you face increased medical costs, replace lost income due to disability, or pay death benefits to your survivors. Conversely, purchasing a stand-alone critical illness policy means that life insurance benefits from a separate policy will still be payable to your survivors even if you are diagnosed with a serious illness and receive benefits from your critical illness policy.
Tip: Critical illness riders on disability income insurance policies may pay you a benefit equivalent to 100 percent of your income instead of the 50 percent to 70 percent normally paid when you become disabled and can no longer work.
Why is Critical Illness Insurance Important?
Medical advances increase the chances that you will survive a serious illness that in the past may have killed you. But what are your chances of surviving financially, as well? Unfortunately, not good. Your illness or condition may last for years, but your savings account will not. It's likely that you will be unable to work while you're ill, so your income may decrease. In addition, your expenses may increase. You may have to pay medical deductibles and certain medical expenses out of pocket, pay for home health care and/or housekeeping, and buy equipment designed to make your life easier. The cash benefit you receive from a critical illness policy will ensure that you have funds when you need them most.
Purchasing and Paying for the Policy
Critical illness policies may be issued to individual's ages 18 to 64, although this may vary. When you apply for the policy, you may have to undergo a medical examination or take blood tests, an EKG, etc., depending on the underwriting requirements of the issuing company. Your application may be rejected if you have ever been diagnosed with or treated for one of the conditions covered by the policy or an associated condition. You may also have to undergo financial underwriting; the amount of coverage you can purchase may depend on your earned income. Once the policy is issued, it may be guaranteed renewable up to a certain age (generally 65).
The premium you pay may depend on your age, your coverage limit, and risk factors (if you are a smoker, for instance, your premium will be higher).
Coverage Under the Policy
Full or Partial Benefit May Be Payable
The critical illness policy will specify the benefit face amount--the full cash benefit payable. The full benefit is payable upon diagnosis of certain conditions or illnesses. For instance, many policies pay 100 percent of the benefit face amount when a covered individual has a stroke, a heart attack, or kidney failure or is diagnosed with cancer after the policy has been in effect for a certain amount of time. The policy may also specify that only partial benefits are payable under other circumstances. For instance, some policies may pay 25 percent of the benefit face amount (e.g., $100,000) when you need to undergo a coronary artery bypass or when you are diagnosed with cancer before the policy has been in effect for a certain amount of time. You may also be able to buy a critical illness policy that will pay you full benefits up until age 65 and partial benefits thereafter.
Death Benefits May Be Payable in Some Cases
Some stand-alone critical illness policies pay limited death benefits (such as a benefit equal to 10 percent of the benefit face amount). If the critical illness policy is issued as a rider to a life insurance policy, death benefits may or may not be payable in addition to critical illness benefits.
How Do Critical Illness Insurance Benefits Differ From Other Types of Insurance Benefits Payable to a Critically Ill Individual?
Disability Insurance Policy Benefits
Critical illness insurance benefits differ from disability benefits in several ways. First, the triggering event is different. Under a disability income insurance policy, benefits are triggered when you suffer a disabling injury or illness and are unable to work, and benefits are payable only after you satisfy an elimination period (normally 30 to 180 days). Under a critical illness policy, however, benefits are usually payable upon diagnosis of a condition; it doesn't really matter whether you will be disabled by the condition, and the condition must be one covered by the policy. Benefits may be payable immediately upon diagnosis or after it's clear you will survive the condition for a specified period (e.g., 30 days). In addition, disability benefits are usually paid monthly for as long as you continue to be disabled or for the length of time specified in the policy. Benefits under a critical illness policy, on the other hand, are usually paid in one lump sum.
Accelerated Death Benefit Rider
Accelerated death benefit riders may be attached to life insurance policies and pay benefits under certain conditions. Policies may specify, for instance, that benefits are payable only when an individual is terminally ill and has a life expectancy of six months or less. Other policies may allow payouts in the event that an individual needs permanent long-term care. In general, accelerated death benefits are payable only for a terminal or permanent condition, whereas critical illness insurance (or critical illness life insurance) benefits are payable whether or not the illness or condition is life threatening and sometimes only after it is clear that the individual will survive the illness or condition.
Dread Disease Policy Benefits
Critical illness insurance policies are similar to dread disease policies but cover more illnesses and conditions. Benefits from dread disease policies are limited in that they are payable only when you are diagnosed with a single disease (such as cancer). Critical illness benefits, by comparison, are payable when you are diagnosed with one of several diseases or conditions.
Income Tax Considerations
The tax treatment of critical illness insurance benefits is unclear. It may be possible, for example, that the IRS would treat the benefits as compensation for injuries under a medical insurance policy or accelerated death benefits. But neither the IRS nor the courts have yet to reach this issue. Because of the newness of the product, it's best to consult a tax professional to determine the income tax consequences of receiving benefits from a critical illness insurance policy.
This material was prepared by Broadridge Investor Communication Solutions, Inc., and does not necessarily represent the views of The Retirement Group or FSC Financial Corp. This information should not be construed as investment advice. Neither the named Representatives nor Broker/Dealer gives tax or legal advice. All information is believed to be from reliable sources; however, we make no representation as to its completeness or accuracy. The publisher is not engaged in rendering legal, accounting or other professional services. If other expert assistance is needed, the reader is advised to engage the services of a competent professional. Please consult your Financial Advisor for further information or call 800-900-5867.
The Retirement Group is not affiliated with nor endorsed by fidelity.com, netbenefits.fidelity.com, hewitt.com, resources.hewitt.com, access.att.com, ING Retirement, AT&T, Qwest, Chevron, Hughes, Northrop Grumman, Raytheon, ExxonMobil, Glaxosmithkline, Merck, Pfizer, Verizon, Bank of America, Alcatel-Lucent or by your employer. We are an independent financial advisory group that specializes in transition planning and lump sum distribution. Please call our office at 800-900-5867 if you have additional questions or need help in the retirement planning process.
The Retirement Group is a Registered Investment Advisor not affiliated with FSC Securities and may be reached at www.theretirementgroup.com.
Tags: Financial Planning, Lump Sum, Pension, Retirement Planning