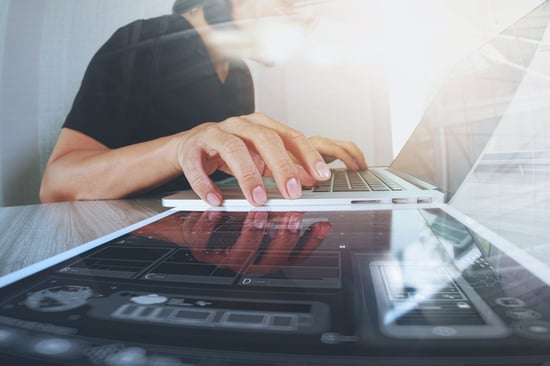 Introduction
If your toaster goes up in flames the first time you pop in a bagel, you're confronting a familiar consumer issue: the product that doesn't work. According to the Consumer Federation of America, the consumer transactions that generate the most complaints are used car sales, home improvement, auto repair, mail order, telemarketing, credit, and collections. Another consumer issue that you may confront when you buy a product or apply for credit is identification fraud. When your identification is lost or stolen, your good credit may be ruined for a long time. What should you, as a consumer, do to resolve issues you have with products or services? How can you protect your identification? The discussion that follows will give you a quick look at how to find the service you need, manage your credit issues, resolve consumer complaints, and deal with lost or stolen identification.
Evaluating and Purchasing Products and Services
Finding Good Products
Searching for the ideal product takes time, so if you want one that meets your needs, do your homework. Figure out exactly what you want and how much you want to spend. Then ask for recommendations, shop around, and check out brands and manufacturers. One popular consumer product resource is Consumer Reports magazine published by Consumers Union. This organization tests and recommends products (including automobiles) and services. You can buy the organization's magazines and books in stores or through subscription, or you can read reports and articles on-line at www.consumerreports.org .
Finding good service
If you want to find good service, don't leave it up to chance. Here are some suggestions:
Deal with a company that has a good reputation for service in the community. It may be difficult to evaluate a new company, but if a company has been in business in the same location for a number of years, it should be relatively easy to find information on the company's reputation. Start by asking anyone you know whether they've dealt with the company and call your local Better Business Bureau (check your telephone directory for the listing). You might also check with your local chamber of commerce.
Ask your friends, family, neighbors, and businesses for recommendations. If they've had a positive experience with a local or national company, they will be happy to share that experience with you.
Trust your instincts. If you call for service or visit a business and you feel uncomfortable, think twice about using the services of the company.
If you are treated rudely, go elsewhere. Although it's possible that you've run into the company's one rude employee, don't take the chance that others will be better. Companies that treat their employees well usually have employees who treat their customers well.
Protecting Yourself Against Poor Products and Bad Service
Read Contracts Carefully Before Signing
If you are applying for credit to purchase a washer and dryer, the appliance store may shove a contract at you. If so, read it carefully and make sure that you understand the repayment terms, the cost of credit, and your rights.
Understand the Product Warranty
Think more than twice before buying extended warranties because these may be costly and you may have difficulty getting good service under the warranty.
Beware of Service Contracts
Service contracts are popular with retailers because they are moneymakers. However, if the product you buy is a reliable brand and has a warranty or is an item that is unlikely to need service frequently, you may not need to service it until long after your contract has expired. Instead, guard against immediate catastrophe with a written refund policy and consider using your credit card for added protection.
Protect Yourself by Paying With a Credit Card
Under the Fair Credit Billing Act, when you pull out your plastic to buy a product, you may be effectively gaining a warranty just in case something goes wrong with your purchase. If your washer is dented when it arrives, you'll first go back to the merchant and try to resolve the problem. If the store refuses to repair or replace the washer, write (don't phone) your credit card company and identify the charged item and the nature of your complaint. At that point, you may be able to withhold payment on the item until the issue is resolved.
Know Your Rights
Consumers are protected under federal and state laws against certain unfair practices. One well-known group of consumer protection laws are the state lemon laws that protect you when you purchase a car and later find out that the car is defective. Other laws, such as the Consumer Credit Protection Act and the Equal Credit Opportunity Act, protect such other consumer rights as the right to receive information regarding credit terms and to be treated fairly and equally when applying for credit.
Protecting Yourself Against Identification Fraud
When you buy a product and apply for credit, you may find out for the first time that you're a victim of identification fraud because accounts you've never heard of appear on your credit report. What do you do now? If someone has fraudulently opened accounts using your name and identification, your first step is to notify the police, the credit-reporting bureaus, and the account issuers.
If you've lost your wallet, act immediately. First notify store security and/or the local police, then call your credit card issuers, your bank, the department of motor vehicles, the Social Security Administration, and any other organization that may have issued you identification lost in your wallet. You may have to file a report in writing, but calling these organizations first will help stop anyone from fraudulently using your identification.
Resolving a Consumer Complaint
The key to getting your money back on a product or service is persistence. First, check out the product information you received with the product to make sure that you're using it or setting it up correctly. Next, carefully register your complaint, in writing, as soon as possible. Keep copies of your correspondence and write down the names and phone numbers of all individuals to whom you speak. If your complaint is not resolved satisfactorily and you want to pursue the issue further, go up the company ladder as far as you can. Next, call government consumer agencies, trade groups, and customer action lines for advice or assistance. The last step you might consider is pursuing the matter in small-claims court.
Tip: When you're trying to resolve a consumer complaint, don't be a bully or a pushover. Don't let your anger make you unreasonable and don't expect immediate results. At the same time, don't give up until you resolve the issue satisfactorily or you decide that it's not in your best interests to pursue the matter further.
Tip: For one-stop, on-line information on federal consumer protection laws and information on who to call when you have a consumer complaint, see the government's comprehensive consumer resource, the current edition of the Consumer Action Handbook which is available at the Federal Consumer Information Center website ( www.pueblo.gsa.gov ).
This material was prepared by Broadridge Investor Communication Solutions, Inc., and does not necessarily represent the views of The Retirement Group or FSC Financial Corp. This information should not be construed as investment advice. Neither the named Representatives nor Broker/Dealer gives tax or legal advice. All information is believed to be from reliable sources; however, we make no representation as to its completeness or accuracy. The publisher is not engaged in rendering legal, accounting or other professional services. If other expert assistance is needed, the reader is advised to engage the services of a competent professional. Please consult your Financial Advisor for further information or call 800-900-5867.
The Retirement Group is not affiliated with nor endorsed by fidelity.com, netbenefits.fidelity.com, hewitt.com, resources.hewitt.com, access.att.com, ING Retirement, AT&T, Qwest, Chevron, Hughes, Northrop Grumman, Raytheon, ExxonMobil, Glaxosmithkline, Merck, Pfizer, Verizon, Bank of America, Alcatel-Lucent or by your employer. We are an independent financial advisory group that specializes in transition planning and lump sum distribution. Please call our office at 800-900-5867 if you have additional questions or need help in the retirement planning process.
The Retirement Group is a Registered Investment Advisor not affiliated with FSC Securities and may be reached at www.theretirementgroup.com.
Tags: Financial Planning, Lump Sum, Pension, Retirement Planning