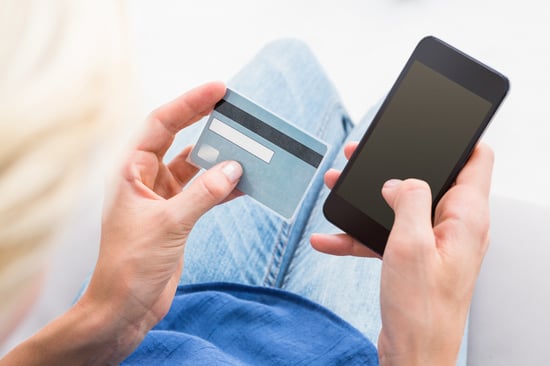 Why Might You Need a Credit Card?
There can be many advantages to having a credit card.
It can be difficult to get credit unless you've already had credit. If you're just getting started, a credit card is often the easiest form of credit to obtain, and using it can be a simple way to establish a credit history.
In certain circumstances, a credit card is almost a necessity. For example, it's difficult, if not impossible, to reserve a hotel room or a rental car without one.
You can use a credit card to make a major purchase sooner than you otherwise could, and to buy items when they're on sale. As long as you repay the debt before the interest charges you incur on the purchase become greater than the moneyyou saved by buying the item on sale, you've used the card to your advantage.
If you're experiencing temporary cash flow problems, a credit card can provide a short-term loan--and it's an interest-free loan if you pay off your entire balance each month.
Your car breaks down, and you don't have the cash to pay for its repair. Your credit card can supply the money you need in such an emergency.
Here are some things to consider when deciding whether to get a credit card.
Using a Credit Card Doesn't Necessarily Mean Going Into Debt
Credit cards are very convenient. Since most merchants accept them, using credit cards when you're shopping eliminates the need for you to carry a large amount of cash or your checkbook. In effect, you'll pay for all your purchases at once--when you pay your credit card bills. If your credit card plan offers a grace period (a length of time prior to your minimum payment due date during which you may pay off your account without incurring any finance charges) and you pay your balance in full each month, you'll essentially enjoy the benefits of a short-term, interest-free loan.
Using Credit Cards Can Simplify Your Record Keeping
Your credit card issuer generally will send you a monthly statement that indicates your
Previous balance
Last payment amount and posting date
New purchases made within the billing cycle
Credits to your account (e.g., returned merchandise credits)
Finance charges
Late payment, over-the-limit, and other fees
New balance
Minimum payment amount due
The length of time it will take to repay the debt in full when making only the minimum payment due, and the total interest charge incurred in doing so
The amount your monthly payment must be to repay the existing balance in 36 months
Payment due date
Your credit card statements can help you keep track of where you spend your money. Many credit card issuers will also send you a year-end summary itemizing your expenditures and grouping them by category (e.g., meals, lodging, clothing, vehicle repairs, etc.). If you itemize your deductions on your tax returns, these statements can help you locate deductible items.
Use a Credit Card to Make Reservations
Using a credit card can provide you with remote access to goods and services otherwise unavailable to you. If you call ahead to book a hotel room or a rental car, you'll need to give the clerk a credit card number to complete the reservation. When it's time to pay for these things, however, you don't have to do so by credit card; in most cases, you can write a check or pay cash.
Use a Credit Card to Shop Long Distance
Do you want to avoid the Christmas rush at the mall, send your sweetie flowers without having to go out to the florist, or get tickets to the concert without having to stand in line? Then catalogue and/or on-line shopping may appeal to you. It's possible to make purchases from some catalogue merchants without using a credit card, but having one makes long distance buying much easier. As shopping over the Internet becomes a more secure and acceptable alternative to many consumers, you'll find a credit card indispensable if you want to pick and click.
Use a Credit Card to Simplify Your Travel Finances
Credit cards are very handy for travelers. Your card will be accepted almost anywhere in the world, and cards designed specifically for travelers carry no predetermined credit limit. So, if you fall in love with Bermuda and want to extend your stay a week, your travel card makes it possible. If you need foreign currency when you arrive at the airport, you can slide your card into the automated teller machine (ATM) and receive the correct amount in return.
Use a Credit Card to Make Big Purchases
Sometimes it makes sense to use a credit card for major purchases even if you can't pay off the balance in a single month. For instance, a department store weekend sale might offer a discount on the purchase price of an item you've been considering. You don't have enough savings to buy the item with cash, but you could purchase it while it's on sale with your credit card. Even if you pay for the purchase over time, you'll still save money if the cumulative interest charge you pay is less than the amount you saved by buying the item at the sale price.
Why Might You Decide Against Getting a Credit Card?
Interest and Fees Really Add Up
When you carry a balance on your credit card, you have to pay a finance charge, or interest, on the outstanding amount. Many credit cards also charge an annual fee, and may charge additional fees if your monthly payment is late and/or your outstanding balance (including finance charges and other fees) is over your authorized credit limit. These charges can add up over time.
You Can Get in Over Your Head
If you're using a credit card for convenience, you're not counting out bills and coins or entering check amounts in your checkbook register while you're in the store; you're simply pocketing the receipt and heading out the door. Because you don't pay for what you buy at the moment of purchase, it can be easy to spend more than you intend. You may even be spending more than you can afford. Excessive credit card debt is one of the leading causes of consumer bankruptcy . If you don't have strong willpower when it comes to impulse buying, you may want to avoid the temptation altogether by deciding against getting a credit card.
This material was prepared by Broadridge Investor Communication Solutions, Inc., and does not necessarily represent the views of The Retirement Group or FSC Financial Corp. This information should not be construed as investment advice. Neither the named Representatives nor Broker/Dealer gives tax or legal advice. All information is believed to be from reliable sources; however, we make no representation as to its completeness or accuracy. The publisher is not engaged in rendering legal, accounting or other professional services. If other expert assistance is needed, the reader is advised to engage the services of a competent professional. Please consult your Financial Advisor for further information or call 800-900-5867.
The Retirement Group is not affiliated with nor endorsed by fidelity.com, netbenefits.fidelity.com, hewitt.com, resources.hewitt.com, access.att.com, ING Retirement, AT&T, Qwest, Chevron, Hughes, Northrop Grumman, Raytheon, ExxonMobil, Glaxosmithkline, Merck, Pfizer, Verizon, Bank of America, Alcatel-Lucent or by your employer. We are an independent financial advisory group that specializes in transition planning and lump sum distribution. Please call our office at 800-900-5867 if you have additional questions or need help in the retirement planning process.
The Retirement Group is a Registered Investment Advisor not affiliated with FSC Securities and may be reached at www.theretirementgroup.com.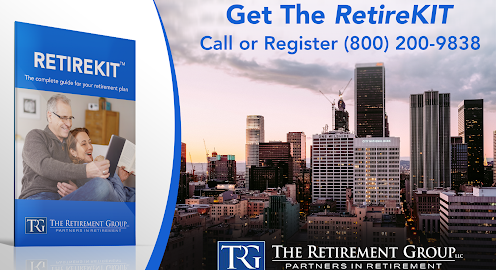 Tags: Financial Planning, Lump Sum, Pension, Retirement Planning