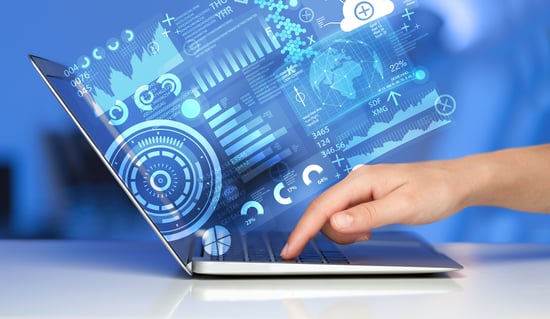 Suspension of Deduction for Miscellaneous Itemized Deductions Subject to 2-Percent Floor
The previously available deduction for miscellaneous itemized deductions subject to a 2-percent floor, which included employee business expenses, has been suspended for 2018 to 2025.
What Is an Employee Business Expense?
There are many situations where you might pay for expenses for your job and your employer doesn't reimburse you. This would include traveling on business, using your automobile partly for business purposes, or entertaining a business associate. If your employer doesn't reimburse you, these expenses are eligible to be tax deductible if you itemize, can prove the business purpose, and can produce records and receipts showing the time, place, and business nature of the expense.
Generally, all employee-related expenses, and some transportation expenses, are miscellaneous itemized deductions. You must reduce the total of all miscellaneous itemized expenses by 2 percent of your adjusted gross income (AGI). You can claim only the excess amount over the 2 percent as an itemized deduction.
What Types of Employee Business Expenses Can You Deduct?
In General
To be deductible, employee business expenses must be (1) paid or incurred during your tax year, (2) for carrying on your trade or business of being an employee, and (3) ordinary and necessary. An ordinary expense is one that is common and accepted in your field of business, trade, or profession. A necessary expense is one that is helpful and appropriate (but not necessarily indispensable) for your business.
Travel Away from Home
If you're an employee and have ordinary and necessary business-related expenses for travel away from home, you may be able to deduct these expenses. Travel expenses are those you pay in connection with a temporary work assignment or one that you expect to end within a fixed and reasonably short time. Deductible travel expenses include the cost of getting to and from your business destination, meals and lodging while you're away from home, taxi fares, baggage charges, and cleaning and laundry expenses. You can deduct only 50 percent of your meal costs.
Example(s): Jack is a railroad conductor. He leaves his home terminal on a regularly scheduled round-trip run between Terminus, where he lives, and Atlanta. He returns home 16 hours later. He has 6 hours off when he's in Atlanta, where he eats two meals and rents a hotel room. Jack is considered to be away from home, so his travel expenses are deductible.
Example(s): Jill spends $110 for a business-related meal. If $50 of that isn't allowable because it's lavish and extravagant, the remaining $60 is subject to the 50 percent limit. Jill's deduction cannot be more than $60 x 50 percent = $30.
Entertainment
Generally, you can deduct 50 percent of your entertainment expenses only if they're directly related to the active conduct of your trade or business. This can include entertaining guests at theaters, sporting events, nightclubs, and social, athletic, or sporting clubs. This also includes entertainment-related meals, although generally, to be deductible, either you or your employee must be present during the meal. If you buy tickets to entertainment events for clients, you generally cannot deduct more than the face value of the ticket.
Example(s): Jill purchases four tickets to the opera and gives them to four clients. She purchased the tickets for $250 each through a ticket agent ($1,000 total). They each had a face value of $50, $200 for all four. Jill's deduction cannot be more than $200 x 50 percent = $100.
Business Gifts
You can usually deduct up to $25 for business gifts you give to any one person during the year. This limit doesn't apply to widely distributed items costing $4 or less that have your name on them or to signs, racks, and promotional materials to be displayed by the recipient. If the gift may be considered either a gift or an entertainment expense, such as opera tickets, it's usually considered an entertainment expense. If you give a business client tickets to a performance or event and you don't go with the client, you may treat the tickets as either a gift or an entertainment expense. If you go with the client, you must treat the tickets as an entertainment expense.
Example(s): Jill purchases four tickets to the opera and gives them to four clients. She paid $1,000 for the tickets, with a face value of $200 for all four. Jill's deduction cannot be more than $100. She also could have treated the tickets as a business gift expense if she didn't accompany her clients to the opera. In this case, the deduction is the same regardless of whether she treats the tickets as a gift or as an entertainment expense.
Local Business Transportation
You can usually deduct the expense of getting from one workplace to another if you work at two places in a day, whether or not for the same employer. You can also deduct the expense of going to a business meeting away from your regular workplace, visiting clients or customers, or going to a temporary workplace (rather than your regular place of work). This expense includes the cost of transportation by air, rail, bus, taxi, and the cost of using your car.
Example(s): Jack usually works at his office in Wellsburg, where he lives. His employer sends him to a seminar at a different location in Wellsburg. He travels directly from his home to the seminar and returns each day. Jack can deduct the cost of daily round-trip transportation between his home and the seminar.
Business Use of a Car
You might be able to deduct car expenses if you use your car for business purposes. You must keep records to show when you were using the car for business, but you may choose between deducting actual expenses (including depreciation, parking fees, tolls, gas, oil, licenses, tires, insurance, and repairs) or the standard mileage. The mileage rate for business travel is 53.5 cents per business mile in 2017 (down from 54 cents for 2016). Regardless of what you choose, you may also deduct parking fees and tolls.
Business Bad Debt of Employee
A business bad debt is a loss from a debt created or acquired in your trade or business. There must be a close relationship between the debt and your trade or business for it to be deductible.
Damages Paid To Former Employer for Breach of Employment Contract
If you breach an employment contract, you can deduct damages you pay your former employer if the damages are attributable to the pay you received from that employer.
Depreciation on a Computer or Cellular Telephone
If you purchased a computer or cellular telephone, you can claim a depreciation deduction if you use these items in your work as an employee, and (1) it is for your employer's convenience, and (2) it's required as a condition of your employment.
Dues to Professional Societies and Chambers of Commerce
You may deduct dues paid if membership helps you carry out your duties as an employee. Dues aren't deductible if one of the main purposes of the organization is entertainment.
Education That Is Employment Related
You can deduct education expenses if the education (1) is required by your employer or the law to keep your salary, status, or job, and serves a business purpose of your employer, or (2) it maintains or improves skills required in your present work. Educational expenses aren't deductible if the education is needed to meet the minimum educational requirements to qualify you in your work or business or if it will lead to qualifying you for a new trade or business.
Home Office
If you use a part of your home regularly and exclusively for business purposes, you may be able to deduct a part of the operating and depreciation expenses on your home.
Job Search Expenses
You can deduct certain expenses you pay in looking for a new job in your present occupation, even if you don't get a new job. This includes expenses you incur for typing, printing, and mailing copies of a resume to prospective employers, as well as travel expenses.
Licenses and Regulatory Fees
You can deduct licenses and regulatory fees for your trade, business, or profession paid each year to state and local governments.
Malpractice Insurance Premiums
You can deduct insurance premiums you paid for protection against personal liability for wrongful acts on the job.
Occupational Taxes You Paid
You can deduct an occupational tax charged at a flat rate by a locality for the privilege of working or conducting a business in the locality.
Repayment of Income Aid Payment
An income aid payment is one you receive under an employer's plan to aid employees who lose their jobs due to lack of work. If you repay a payment you had included in income in an earlier year, you can deduct the repayment.
Research Expenses of a College Professor
You can deduct research expenses, including travel expenses, for teaching, lecturing, or writing and publishing on subjects that relate directly to the field of your teaching duties.
Tools and Supplies Used In Your Work
You can deduct the cost for tools that you use in your work if the tools wear out and are thrown away within one year from date of purchase.
Union Dues and Expenses
You can deduct dues and initiation fees you pay for union membership.
Work Clothes and Uniforms
You can deduct the cost and upkeep of work clothes only if (1) you are required to wear them as a condition of your employment, and (2) the clothes aren't suitable for everyday wear.
Other Expenses
Laboratory breakage fees

Medical examinations required by employer

Passport for business trip

Subscriptions to professional journals and trade magazines related to your work
What Records Do You Need to Prove Your Expenses?
Record keeping is an important practice of business, but it is an imperative part of claiming tax deductions. You must be able to justify the expense, because reasonable estimates are no longer accepted. Evidence includes account books, trip sheets, expense reports, appointment calendars, statements of witnesses, and certain accountings to an employer. If your employer requires that you turn in original receipts, you should make copies for yourself first. Documentary evidence (such as receipts and canceled checks) is required to support all expenditures for lodging while away from home and for any other expenditures of $75 or more.
Record Requirement
Element to Be Proved

Expense

Travel

Entertainment

Gift

Car Transportation

Amount

Amount of each separate expense for travel, lodging, and meals. You may total incidental expenses in reasonable categories (taxis, daily meals, etc.).

Amount of each separate expense (taxis, telephone, etc.) may be totaled daily.

Cost of gift.

Amount of each separate expense, including cost of car, mileage for each business use of the car, and total miles for the tax year.

Time

Date you left and returned for each trip and number of days for business.

Date of entertainment.

Date of gift.

Date of the expenses or use.

Place

Name of city or other designation.

Name and address of entertainment. Also, type of entertainment if not apparent.

Not applicable.

Name of city or other designation if applicable.

Description

Not applicable.

Not applicable.

Description of gift.

Not applicable.

Business Purpose

Business reason for travel or the business benefit gained (or expected).

Business reason or business benefit gained (or expected). Nature of business discussion or activity.

Business reason for giving the gift or the business benefit gained (or expected).

Business reason for the expense or use of the car.

Business Relationship

Not applicable.

List occupation (or other information) about persons entertained to show their business relationship to you. Identify those who took part in the discussion. You must prove that you or your employee was present if entertainment was a business meal.

Occupation or other information about recipient that shows the business relationship to you.

Not applicable.
What If Your Employer Reimburses You for Some or All of Your Expenses?
If you receive an advance, allowance, or reimbursement for your expenses, how you report your expenses depends on whether the reimbursement was paid to you under an accountable plan or a nonaccountable plan.
Accountable Plan
Your employer's reimbursement or allowance arrangement is an accountable plan if it includes all of the following rules:
Your expenses must have a business connection

You must adequately account to your employer for these expenses within a reasonable period of time

You must return any excess reimbursement or allowance within a reasonable period of time
If you're paid under an accountable plan, you fully and completely account for your expenses, and you return any excess reimbursement to your employer, your employer should not include your reimbursement as taxable income. Since the reimbursement is not included in taxable income, you can't take a deduction for your expenses.
Nonaccountable Plan
A nonaccountable plan is one that doesn't meet the requirements of an accountable plan. Reimbursements received under a nonaccountable plan are included on your Form W-2 as if they were wages. If you want to deduct your business expenses, you'll have to complete Form 2106 (or Form 2106-EZ).
Example(s): Jill's employer gives her $100 per month ($1,200 per year) for business expenses. She doesn't have to provide any proof of her expenses, and she can keep any amount that she doesn't spend for business. Jill is being reimbursed under a nonaccountable plan. Her employer will include the $1,200 on her Form W-2 as if it were wages. If Jill wants to deduct her business expenses, she will have to fill out a Form 2106 and itemize her deductions. The 50 percent limit applies to her meal and entertainment expenses, and the 2 percent-of-AGI limit applies to her total employee business expenses.
Reimbursement of Nondeductible Expenses
If you're paid under an accountable plan for some expenses that are related to the employer's business but that are nondeductible, the reimbursements are treated as if they were paid under a nonaccountable plan.
Example(s): Jack's employer reimburses him for travel expenses he paid while away from home on business and for meals he has when working late at the office, even when not away from home. Because expenses for meals when working late at the office are nondeductible expenses, they are treated as if reimbursed under a nonaccountable plan.
Excess Reimbursements
If you receive an excess reimbursement under an accountable plan, any amount that you don't return to your employer is treated as being paid under a nonaccountable plan.
This material was prepared by Broadridge Investor Communication Solutions, Inc., and does not necessarily represent the views of The Retirement Group or FSC Financial Corp. This information should not be construed as investment advice. Neither the named Representatives nor Broker/Dealer gives tax or legal advice. All information is believed to be from reliable sources; however, we make no representation as to its completeness or accuracy. The publisher is not engaged in rendering legal, accounting or other professional services. If other expert assistance is needed, the reader is advised to engage the services of a competent professional. Please consult your Financial Advisor for further information or call 800-900-5867.
The Retirement Group is not affiliated with nor endorsed by fidelity.com, netbenefits.fidelity.com, hewitt.com, resources.hewitt.com, access.att.com, ING Retirement, AT&T, Qwest, Chevron, Hughes, Northrop Grumman, Raytheon, ExxonMobil, Glaxosmithkline, Merck, Pfizer, Verizon, Bank of America, Alcatel-Lucent or by your employer. We are an independent financial advisory group that focuses on transition planning and lump sum distribution. Please call our office at 800-900-5867 if you have additional questions or need help in the retirement planning process.
The Retirement Group is a Registered Investment Advisor not affiliated with FSC Securities and may be reached at www.theretirementgroup.com.
Tags: Financial Planning, Lump Sum, Pension, Retirement Planning