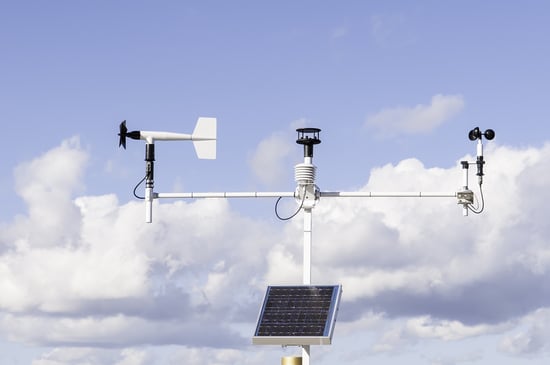 In General
Depending on your plan's provisions, you may be able to take what are known as discretionary distributions from your employer-sponsored retirement plan. A discretionary distribution is any withdrawal from your qualified retirement plan that is not a lump sum, loan, or annuity payout. As the name suggests, the amount and timing of these distributions are generally at your discretion.
Discretionary distributions may be structured distributions, which are withdrawals you take on a regular basis. Alternatively, discretionary distributions may be unstructured, meaning you may begin or stop at any time.
The main advantage of discretionary distributions is the flexibility to take only what you need. In the meantime, the balance of your funds continues to grow tax deferred in the retirement plan. However, discretionary distributions are not without consequences. Such distributions are generally subject to federal and state income tax, and may also be subject to a 10 percent premature distribution tax if you are under age 59½, unless an exception applies.
Tip: You must take required minimum distributions (RMDs) from your retirement plan (beginning no later than April 1 following the year you reach age 70½ (age 72 if you attain age 70½ after 2019)) or be subject to a 50 percent penalty on the undistributed required amount. However, if you continue working for your employer after age 70½ (age 72 if you attain age 70½ after 2019) and you own five percent or less of the company, you may delay your first RMD from that employer's plan until April 1 following the year of your retirement.
Note: Required minimum distributions for defined contribution plans (other than Section 457 plans for nongovernmental tax-exempt organizations) and IRAs have generally been suspended for 2020. The waiver includes distributions for 2019 with an April 1, 2020 required beginning date that were not taken in 2019.
Caution: Special tax rules apply to distributions from Roth 401(k) and Roth 403(b) accounts.
Will Your Plan Allow Discretionary Distributions?
Employer-sponsored retirement plans are not required to allow discretionary distributions, and most plans do not offer this option. In fact, qualified pension and profit-sharing plans generally do not permit discretionary distributions while you are still working for your employer absent a showing of financial hardship. (Such distributions are generally referred to as hardship withdrawals, which are subject to their own set of rules.)
Even if you leave an employer and have funds in that employer's qualified plan, you typically will not be allowed to take discretionary distributions from the plan. This is because qualified pension and profit-sharing plans often have benefit structures that are designed for lump-sum distributions or annuity payouts. As a result, qualified plan participants who leave an employer and want maximum distribution flexibility are usually better off rolling over their plan funds into an IRA. IRA distributions can be made purely at the IRA owner's discretion.
Tip: Protection from creditors may be greater for funds kept in qualified plans as compared to funds in IRAs. Be sure to seek professional advice regarding your situation.
This is not to say, however, that retirement plans never provide discretionary distributions to participants. The distribution options available from a qualified plan depend largely on the provisions of the individual plan, and a plan may allow discretionary distributions in some cases. For example, if your qualified plan permits after-tax contributions, it may at least allow you to take those amounts as discretionary distributions.
Some profit-sharing plans, including 401(k) plans, allow you to withdraw employer contributions (for example, matching contributions or discretionary profit-sharing contributions) after the contribution has been in the trust for a specified period of time (at least two years), or after you've been a plan participant for at least five years, or after you've reached a certain age, or upon the occurrence of some event (for example, illness, disability, or hardship). And some plans, for example, defined benefit and money purchase pension plans, can not allow any distributions until you terminate your employment, or reach the plan's normal retirement age.
Tip: The Pension Protection Act of 2006 encourages "phased retirement" programs by permitting the distribution of pension benefits to employees who have attained age 62, but haven't yet separated from service or reached the plan's normal retirement age. Employers can, but aren't required to, offer these in-service distributions to plan participants.
Most plans impose restrictions on your ability to withdraw pretax contributions from the plan. In most cases, you must die, terminate employment, or suffer financial hardship in order for those funds to be accessed. For example, a 401(k) plan generally cannot allow a participant to withdraw elective deferrals (pre-tax or Roth) from the plan unless the participant reaches a certain age (e.g., age 59½), has a qualifying financial hardship, retires or otherwise separates from service, or becomes disabled.
Tip: Your first step should be to consult your retirement plan administrator regarding the distribution options available under the plan.
Caution: If you leave an employer and have funds in that employer's qualified plan, the plan may be able to "cash you out" altogether if your vested balance is $5,000 or less. (If your payment is $1,000 or more, the plan must generally roll your funds into an IRA established on your behalf, unless you elect to receive the payment in cash. Consult your plan administrator.
Tip: The Pension Protection Act of 2006 amended the distribution rules applicable to 401(k) and 403(b) plans to allow these plans to make "qualified reservist distributions." A qualified reservist distribution is a distribution of elective deferrals to certain reservists called to active duty after September 11, 2001 for a period in excess of 179 days. The distribution must be made during the period of active service.
Advantages of Taking Discretionary Distributions
You May Have Some Flexibility
If your plan allows unstructured discretionary distributions, you often have the flexibility to begin or stop payments at will. This can work well for retirees and others who are uncertain about their future financial needs, or who don't want to take funds from their retirement plans yet. You take what you need as you need it, allowing the remainder of the funds to keep growing tax deferred in the plan.
You Can Receive Regular Payments If Desired
If your plan allows discretionary distributions, you can typically receive a regular series of payments, similar to an annuity, if you want. This can be an ideal arrangement for those who need a steady stream of income to meet ongoing expenses. Unlike an annuity, however, you do not have to sacrifice control over your money.
You or Your Beneficiary Will Receive All of The Funds In Your Retirement Plan
While your retirement plan money might outlive you, you need not worry about the balance going to an insurer or your employer's company, as can be the case with an annuity. Instead, if you die before receiving all of the funds in your retirement plan, your designated beneficiary (or beneficiaries) receives the remaining balance.
Funds Remaining In the Plan Enjoy Certain Benefits
When you receive discretionary distributions from your retirement plan, you are generally receiving a series of payments (structured or unstructured) designed to meet your needs. This is in contrast to a lump-sum distribution of your entire plan balance. By only withdrawing what you need as you need it, the balance of your funds may benefit from tax-deferred growth in the plan. In addition, funds in an employer-sponsored plan generally receive protection from your creditors under federal law.
Disadvantages of Taking Discretionary Distributions
Discretionary Distributions Are Taxable
Income tax is generally assessed on discretionary distributions from a retirement plan, regardless of your age or employment status. You generally must pay income tax on any portion of your distribution that represents funds that have not previously been taxed (that is, your pre-tax contributions, company contributions, and investment earnings).
Your plan administrator will withhold a mandatory 20 percent of your distribution for federal income tax. Be prepared, though, because the amount withheld may not cover all of the income tax that you owe on the distribution. You may also be subject to a federal (and possibly a state) premature distribution tax if you are not yet age 59½ (unless an exception applies).
Caution: Taxable distributions are taxed at ordinary income tax rates even if they represent long-term capital gain or qualifying dividends from stock held within the plan.
Tip: Distributions of your after-tax contributions to a retirement plan, either Roth contributions or traditional after-tax contributions, are free from federal income tax when distributed to you, because you already paid taxes on these dollars when you made your contribution to the plan. Investment earnings on your Roth contributions may also be free from federal income tax if your payment meets the requirements for a qualified distribution.
Discretionary Distributions Have an Opportunity Cost
The purpose of your retirement plan is to provide you with some degree of financial independence during retirement. As you take discretionary distributions, you reduce your retirement plan balance. Also, the funds that you withdraw miss out on further tax-deferred growth opportunities in the plan. This is known as the opportunity cost of withdrawing from a tax-deferred plan.
Carefully weigh these issues against your present need for the funds.
Your Options May Be Limited
As mentioned, some plans that allow discretionary distributions offer considerable flexibility. Depending on your plan's provisions, though, your investment choices and your available options for taking discretionary distributions (if any) may be limited. Consult your plan administrator about these issues before you elect to take discretionary distributions.
You Cannot Use Income Averaging Tax Treatment
Unlike certain lump-sum distributions, if you take discretionary distributions from your qualified retirement plan, you cannot use special 10-year income averaging treatment to spread out and lower your income tax liability. This is true even if you meet all the requirements to otherwise qualify for this treatment (e.g., you were born before 1936).
How to Take Discretionary Distributions
There are four steps that you should follow if you want to take discretionary distributions:
Ask your plan administrator if discretionary distributions are permitted. Your plan may permit discretionary distributions, but it is not required to. Review your plan's Summary Plan Description and consult your plan administrator on the specifics of your plan.

Consult a tax advisor or financial professional before taking discretionary distributions to see if this distribution option is right for you.

Get your spouse's consent, if necessary. If your spouse is the designated beneficiary of your retirement plan account, your plan may require that he or she consent in writing before allowing you to take discretionary distributions.

Inform your plan administrator that you want to take discretionary distributions, and of the manner in which you want to take them. Depending on your plan's provisions, your discretionary distributions may be structured (withdraw a set amount at set times), or unstructured (withdraw what you need as you need it).
This material was prepared by Broadridge Investor Communication Solutions, Inc., and does not necessarily represent the views of The Retirement Group or FSC Financial Corp. This information should not be construed as investment advice. Neither the named Representatives nor Broker/Dealer gives tax or legal advice. All information is believed to be from reliable sources; however, we make no representation as to its completeness or accuracy. The publisher is not engaged in rendering legal, accounting or other professional services. If other expert assistance is needed, the reader is advised to engage the services of a competent professional. Please consult your Financial Advisor for further information or call 800-900-5867.
The Retirement Group is not affiliated with nor endorsed by fidelity.com, netbenefits.fidelity.com, hewitt.com, resources.hewitt.com, access.att.com, ING Retirement, AT&T, Qwest, Chevron, Hughes, Northrop Grumman, Raytheon, ExxonMobil, Glaxosmithkline, Merck, Pfizer, Verizon, Bank of America, Alcatel-Lucent or by your employer. We are an independent financial advisory group that focuses on transition planning and lump sum distribution. Please call our office at 800-900-5867 if you have additional questions or need help in the retirement planning process.
The Retirement Group is a Registered Investment Advisor not affiliated with FSC Securities and may be reached at www.theretirementgroup.com.
Tags: Financial Planning, Lump Sum, Pension, Retirement Planning