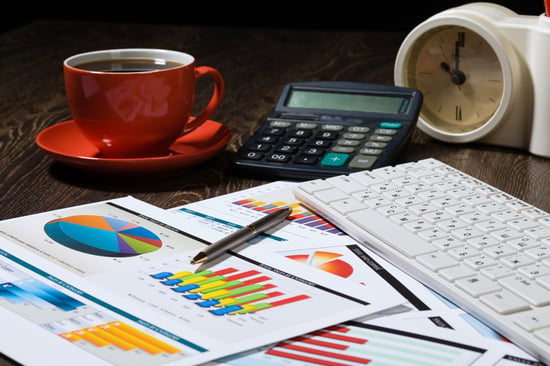 What Is It?
Eurodollar certificates of deposit are CDs that are issued in U.S. dollars by banks outside of the United States. These CDs are offered at either fixed or variable rates, and interest and principal are paid in dollars. Eurodollar CDs usually represent IOUs of one of the following:
A London branch of a U.S. bank
A British bank
Another foreign bank with a branch in London
They are often issued through dealers and brokers who also sell them in the secondary market. They typically have minimum denominations of $100,000 and maturities of less than two years. They can potentially earn a higher return than domestic CDs; the interest rate is usually pegged to the London Interbank Offered Rate (LIBOR). Because most Eurodollar deposits are for large sums, typical investors are banks, U.S. corporations, and other institutional investors.
Strengths
Higher Interest Rates than Domestic CDs
A major advantage of Eurodollar CDs is that they have the potential to earn higher returns than domestic CDs. In addition, they can provide higher interest rates than domestic savings accounts and money market deposit accounts.
Relative Liquidity
If you are interested in investing abroad, Eurodollar CDs are among the most liquid investment vehicles you can purchase.
No Currency Risk
Because interest and principal are paid in dollars, there is no uncertainty about the impact of fluctuating exchange rates.
Tradeoffs
Perceived Risks of Foreign Banks
Eurodollar CDs may expose you to some extra risk simply because they are issued outside of the United States. You may be concerned not only about the financial stability of the foreign bank, but also about the political and economic climate abroad. Different accounting practices may also make comparisons between U.S. and foreign investments difficult.
Not As Liquid As Domestic CDs
Although Eurodollar CDs are a fairly liquid form of foreign investment, they are not as liquid as domestic CDs. The secondary market for Eurodollar CDs is not quite as active as that for domestic CDs.
Not FDIC Insured
Unlike domestic CDs, Eurodollar CDs are not insured by the Federal Deposit Insurance Corporation if they are issued by foreign banks.
Opportunity Cost
Long-term vehicles that are more risky can offer the potential for higher returns than Eurodollar CDs.
Market Risk and Reinvestment Risk
Since the maturity of a Eurodollar CD can exceed a year, there is market risk from changes in interest rates and the possibility of loss of purchasing power from inflation. If interest rates fall substantially while your money is tied up in a Eurodollar CD, you will be unable to reinvest (when the CD matures) at the previous rates since comparable CDs by then will offer lower yields. Conversely, if interest rates rise, you might have to consider paying early withdrawal fees to get your money out and reinvested at higher rates.
Tax Considerations
Generally, interest on a Eurodollar CD is subject to federal (and probably state) income tax in the year in which it is earned.
This material was prepared by Broadridge Investor Communication Solutions, Inc., and does not necessarily represent the views of The Retirement Group or FSC Financial Corp. This information should not be construed as investment advice. Neither the named Representatives nor Broker/Dealer gives tax or legal advice. All information is believed to be from reliable sources; however, we make no representation as to its completeness or accuracy. The publisher is not engaged in rendering legal, accounting or other professional services. If other expert assistance is needed, the reader is advised to engage the services of a competent professional. Please consult your Financial Advisor for further information or call 800-900-5867.
The Retirement Group is not affiliated with nor endorsed by fidelity.com, netbenefits.fidelity.com, hewitt.com, resources.hewitt.com, access.att.com, ING Retirement, AT&T, Qwest, Chevron, Hughes, Northrop Grumman, Raytheon, ExxonMobil, Glaxosmithkline, Merck, Pfizer, Verizon, Bank of America, Alcatel-Lucent or by your employer. We are an independent financial advisory group that specializes in transition planning and lump sum distribution. Please call our office at 800-900-5867 if you have additional questions or need help in the retirement planning process.
The Retirement Group is a Registered Investment Advisor not affiliated with FSC Securities and may be reached at www.theretirementgroup.com.
Tags: Financial Planning, Lump Sum, Pension, Retirement Planning