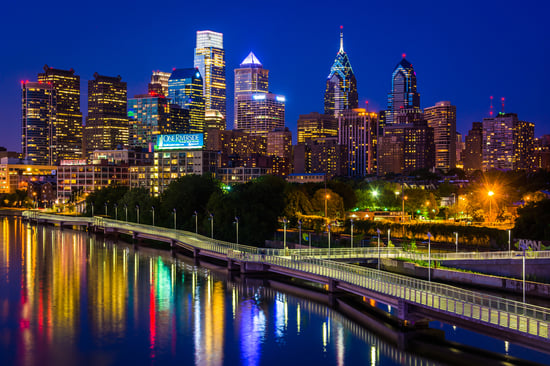 What Are Forms of Property Ownership And Will Substitutes?
They say you can't take it with you. What they mean is that when you die, you leave all your property behind. After your death, your property is divided into two general categories: (1) probate property and (2) nonprobate property. Probate property is all the property that is passed to your beneficiaries by your will. To be administered, your will may have to go through the probate process, a court-supervised procedure that is public and can be time consuming and sometimes costly; hence the term "probate property." Nonprobate property is property that passes outside the will and thus avoids the probate process. Avoiding the probate process means that the property automatically passes to the recipient at your death, ensuring your privacy, and saving both time and money.
Generally, there are two ways you can make nonprobate transfers of property: (1) through certain forms of property ownership and (2) through will substitutes.
What Are Forms of Property Ownership?
You can legally own property in many ways. The way you own property is important because it affects what you can do with it while you own it, how you can dispose of it during life, who receives it at your death, and how taxes and income are apportioned.
Basically, you can own property solely (by yourself), jointly, or as a split interest. Joint or co-ownership refers to concurrent ownership of property by two or more persons. The most common forms of joint ownership include joint tenancy, tenancy in common, and tenancy by the entirety, and community property. A split interest is a divided interest in property. Generally, a split interest refers to life estates and remainder interests.
What Is A Will Substitute?
A will substitute, sometimes referred to as a poor man's will, is a variety of techniques used to transfer property to beneficiaries without using a will. A trust is probably the most well-known type of will substitute, but there are many others, including Totten Trusts, payable on death accounts, and beneficiary designations.
What Are The Advantages of Nonprobate Transfers?
Maintains Privacy
When a will is probated, it becomes a public document, open to anyone who wishes to see it. Dispositions made outside of probate remain private, unless, of course, you choose to tell someone.
Avoids Delay
Nonprobate transfers are made immediately upon your death or within a few days if any paperwork is necessary. There is no waiting for the probate process to complete, which generally can take as little as three months or as long as several years.
Lowers Costs
The cost of probate can be expensive. These costs are for commencing the probate proceedings, filing an inventory, preparing an account, notifying interested parties, and any other actions taken by the court. Because none of these actions needs to be taken, nonprobate transfers may produce significant savings.
What Are The Tradeoffs?
May Undermine Tax Planning
Property held jointly with your spouse automatically passes to your spouse and automatically qualifies for the unlimited marital deduction. Thus, the chance to shelter those assets using the basic (applicable) exclusion amount is lost. The example below illustrates.
Example(s): At his death in 2009, Ted owned property valued at $3.5 million. Of that property, one-half of which was owned jointly with his wife, Jane. Jane also owned property valued at $3.5 million in her own name. The jointly-held property passed automatically to Jane at Ted's death. Thus, $1.75 million of Ted's estate automatically qualified for the unlimited marital deduction.
The rest of Ted's estate, $1.75 million, passed to his children under his will. The $1.75 million that passed to his children was also excluded from Ted's estate under the applicable exclusion amount, which excludes $3.5 million in 2009. Thus, no estate taxes were owed on Ted's estate, but $1.75 million of Ted's applicable exclusion amount was lost forever. Jane's estate is now valued at $5.25 million. Jane dies shortly after Ted in 2009. She leaves all of her property to her children in her will. Of her estate, $3.5 million is excluded under the applicable exclusion amount. However, $1.75 million remains in her gross estate for estate tax purposes.
Tip: Because the basic exclusion amount is $11,580,000 (in 2020, $11,400,000 in 2010), and because for 2011 and later years the exclusion is portable (i.e., the estate of a deceased spouse can transfer any unused exclusion amount to the surviving spouse), the tax planning described in the example above may seem unnecessary, except for extremely large estates with a very high disparity in net worth between the spouses. However, some tax planning may still be advisable because state death taxes also need to be considered. For example, many of the individual states impose death taxes that allow a smaller exemption amount than the federal system does.
This material was prepared by Broadridge Investor Communication Solutions, Inc., and does not necessarily represent the views of The Retirement Group or FSC Financial Corp. This information should not be construed as investment advice. Neither the named Representatives nor Broker/Dealer gives tax or legal advice. All information is believed to be from reliable sources; however, we make no representation as to its completeness or accuracy. The publisher is not engaged in rendering legal, accounting or other professional services. If other expert assistance is needed, the reader is advised to engage the services of a competent professional. Please consult your Financial Advisor for further information or call 800-900-5867.
The Retirement Group is not affiliated with nor endorsed by fidelity.com, netbenefits.fidelity.com, hewitt.com, resources.hewitt.com, access.att.com, ING Retirement, AT&T, Qwest, Chevron, Hughes, Northrop Grumman, Raytheon, ExxonMobil, Glaxosmithkline, Merck, Pfizer, Verizon, Bank of America, Alcatel-Lucent or by your employer. We are an independent financial advisory group that specializes in transition planning and lump sum distribution. Please call our office at 800-900-5867 if you have additional questions or need help in the retirement planning process.
The Retirement Group is a Registered Investment Advisor not affiliated with FSC Securities and may be reached at www.theretirementgroup.com.
Tags: Financial Planning, Lump Sum, Pension, Retirement Planning