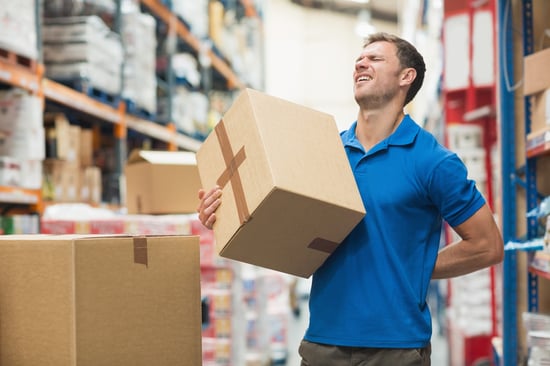 According to the Centers for Disease Control and Prevention, productivity losses linked to employees not showing up for work cost employers $226 billion annually, or $1,685 per worker.1 Business owners and managers understand very well the rising cost of health care and the loss of productivity associated with absenteeism and employee disengagement.
Which is why 98% of employers surveyed by Willis Towers Watson, a global advisory firm, say they're committed to health and productivity improvement in the years ahead.2
Employer efforts are bearing fruit. According to one report, 38% of employees are more engaged and nearly 20% are more willing to make an extra effort when they see that their employer is invested in their well-being.3
The Profile of a Successful Wellness Program
Tailored: An effective employee wellness program is multifaceted and must reflect the personal needs and interests of a diverse workforce.
Incentives: Incentives, such as rewards and recognition, communicate the employer's care and support for the program and help drive employee participation.
Measurable: To maintain ongoing support, there should be tracking of the program's impact.
Common Wellness Program Offerings
The most common employer wellness offerings include smoking cessation, physical activity, mental health, health club membership, and weight management.
Yet 76% of employers agree that their companies are focusing more on overall wellbeing, as opposed to just physical wellbeing. As a result, many are adding other features to their wellness programs, such as social health and financial management.4
A Bonus
Good health is as much a social endeavor as it is a personal journey. These programs can often create employee interactions unlikely to occur during the workday, prompting conversations and relations that catalyze new ideas and improve your work culture.
This material was prepared by Broadridge Investor Communication Solutions, Inc., and does not necessarily represent the views of The Retirement Group or FSC Financial Corp. This information should not be construed as investment advice. Neither the named Representatives nor Broker/Dealer gives tax or legal advice. All information is believed to be from reliable sources; however, we make no representation as to its completeness or accuracy. The publisher is not engaged in rendering legal, accounting or other professional services. If other expert assistance is needed, the reader is advised to engage the services of a competent professional. Please consult your Financial Advisor for further information or call 800-900-5867.
The Retirement Group is not affiliated with nor endorsed by fidelity.com, netbenefits.fidelity.com, hewitt.com, resources.hewitt.com, access.att.com, ING Retirement, AT&T, Qwest, Chevron, Hughes, Northrop Grumman, Raytheon, ExxonMobil, Glaxosmithkline, Merck, Pfizer, Verizon, Bank of America, Alcatel-Lucent or by your employer. We are an independent financial advisory group that specializes in transition planning and lump sum distribution. Please call our office at 800-900-5867 if you have additional questions or need help in the retirement planning process.
The Retirement Group is a Registered Investment Advisor not affiliated with FSC Securities and may be reached at www.theretirementgroup.com.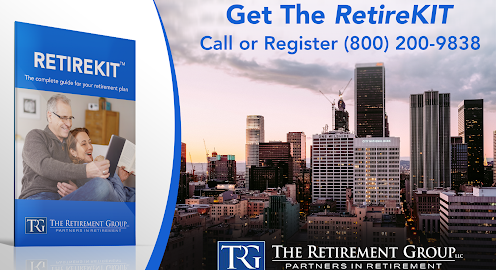 Tags: Financial Planning, Lump Sum, Pension, Retirement Planning