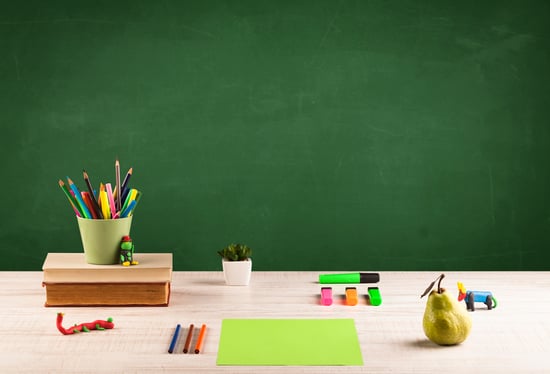 What Can You Expect?
Becoming parents requires that you and your spouse redefine your roles and responsibilities, and this is especially true if your child is born with special needs. You may have to make significant changes in your lifestyle and your expectations, as well as rethink your ideas about child rearing. Other members of your family will go through changes as well, and may need support and advice from you.
Changes in Expectations
As a parent, you may go through a grieving process when you learn that your child has special needs. It's as if you've lost the child you imagined having, and you haven't yet discovered the joys that the child you do have will bring you. As a result, you may go through stages of denial, guilt, and anger before moving toward acceptance and adjustment.
Here are a few suggestions on how to cope with your changing expectations:
Talk to your spouse. Sharing your concerns can help you become closer and allow you to constructively address the changing needs of your family
Rely on those who have given you strength in the past--a good friend, a counselor, your minister, priest, or rabbi
Seek the support of other parents of children with special needs. Parent to parent programs can pair you with a trained support parent who has a child with special needs similar to those of your own child. For more information, contact your local social services office or the National Information Center for Children and Youth with Disabilities
Changes in Parental Roles and Lifestyles
When your child with special needs is born, you and your spouse may find you need to change your daily routines to accommodate your child's needs. For instance, you may decide to divide household tasks differently or share equally in the responsibility of caring for your child. In this way, both of you can develop an understanding of how to respond to your child's needs. In addition, you'll both experience the intimate moments that cement the bond between a parent and child.
Considering these changes can be especially important if one of you has been primarily responsible for supporting the existing family while the other has been at home caring for children. If you're the parent most often absent, you may be unprepared to care for your child's special needs should circumstances demand that you do so. If you're the parent most often at home, you may not be getting the additional help from your spouse that you now feel you need.
Most couples find they had more time to be together and pursue leisure interests, such as eating out and going to a movie, before they became parents. Once your child is born, eating out and going to a movie may be replaced by delivered pizza and a video rental at home. Caring for your child may leave you little time to be alone together, especially if your child has special needs.
If for no other reason than to recharge yourselves for the demands of caring for your child, it's important that you make time for each other. When grandparents, friends, or neighbors offer to baby sit, take advantage of those opportunities. Alternatively, arrange for respite care so you can go out to a restaurant and a screening of that film you've heard so much about. To locate a respite program near you, contact your area health department, welfare department, social services agency, or school.
Changes for Siblings
Just as you're making adjustments to living with your child with special needs, so too are his or her brothers or sisters. Siblings of a child with special needs may go through much the same grieving process that you do. In addition, they may often feel that they aren't getting enough attention from you or that you are expecting too much from them. They may also experience isolation from their own peers because of their "different" sibling. It's important that siblings of children with special needs have opportunities to discuss their feelings and to learn appropriate coping strategies.
Tip: As all your children grow up, consult with your children regarding the responsibilities they are willing to accept for the special sibling's care, especially in the event that you want them to become the special sibling's guardian(s) after you die.
Grandparents Aren't Too Old To Change
When you have a child with special needs, your own parents will have adjustments to make. They may be worried about you and the impact your child with special needs will have on your life. They may also need to understand the important role they now play in your family. Let them know there are some things they can do that will help you. They can:
Offer you their unconditional love and support, but from a respectful distance, unless you ask otherwise
Learn about your child's disability so they can better understand what to expect and how to help you
Offer you practical help: babysitting, rides to medical appointments, cooking dinner
Let you know that they think you're doing a good job caring for your child
Accept your child with special needs as he or she is while treating him or her like any other grandchild
Getting Help with the Changes
Many professionals are trained to help both you and your child with special needs. Your child's primary physician and any specialists you visit can help you understand your child's condition and prognosis. Psychologists can test, and help you understand, your child's behavior and abilities. They can also counsel you or your other children. Guidance counselors employed by your child's school often participate in assessment testing and curriculum planning, and can help your child select his or her academic program. Social workers serving people in their own environment sometimes have special training in your child's condition. Often these social workers are employed at the hospital where your child gets his or her medical treatment. A vocational counselor can help you assess your child's ability to work and can make suggestions on employment, either sheltered or unsheltered, for your child.
This material was prepared by Broadridge Investor Communication Solutions, Inc., and does not necessarily represent the views of The Retirement Group or FSC Financial Corp. This information should not be construed as investment advice. Neither the named Representatives nor Broker/Dealer gives tax or legal advice. All information is believed to be from reliable sources; however, we make no representation as to its completeness or accuracy. The publisher is not engaged in rendering legal, accounting or other professional services. If other expert assistance is needed, the reader is advised to engage the services of a competent professional. Please consult your Financial Advisor for further information or call 800-900-5867.
The Retirement Group is not affiliated with nor endorsed by fidelity.com, netbenefits.fidelity.com, hewitt.com, resources.hewitt.com, access.att.com, ING Retirement, AT&T, Qwest, Chevron, Hughes, Northrop Grumman, Raytheon, ExxonMobil, Glaxosmithkline, Merck, Pfizer, Verizon, Bank of America, Alcatel-Lucent or by your employer. We are an independent financial advisory group that specializes in transition planning and lump sum distribution. Please call our office at 800-900-5867 if you have additional questions or need help in the retirement planning process.
The Retirement Group is a Registered Investment Advisor not affiliated with FSC Securities and may be reached at www.theretirementgroup.com.
Tags: Financial Planning, Lump Sum, Pension, Retirement Planning