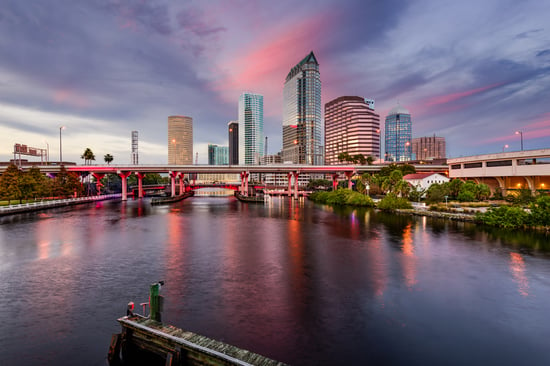 What Is an HO-3 Form?
The HO-3 form is one of six different forms used for homeowners policies. It applies to houses, not apartments, condominiums, or cooperatives. Although liability coverage offered through Form HO-3 (Coverages E and F) is similar to the liability coverage that appears in the other five forms, it's the property insurance coverage (specifically Coverages A, B, and C) that makes HO-3 different.
Tip: The form number of your particular policy will usually be shown on the bottom right corner of every page. Use this resource as a learning tool, but always read your policy carefully to familiarize yourself with the details of your coverage.
Dwelling and Other Structures
The HO-3 form is different from the other five forms. Rather than covering a number of listed or named perils, Form HO-3 covers you broadly "against risk of direct loss to property described in Coverages A [your dwelling] and B [other structures]." But before you jump to the conclusion that Form HO-3 covers you for every possible cause of damage, check out the following extensive exclusions from coverage.
The open perils coverage provided by Form HO-3 is more extensive than basic coverage Form HO-1 and named perils coverage Form HO-2, but it will likely cost you more than the other forms of coverage.
Personal Property
In the HO-3 form, personal property is covered on a named perils, not an open perils, basis. This means your personal property is covered only if damage is caused by any of the following 17 named perils:
Fire or lightning
Windstorm or hail
Explosion
Riot or civil disturbance
Aircraft
Vehicles
Smoke
Vandalism or malicious mischief
Theft
Broken glass
Volcanic eruption
Falling objects
Weight of ice, snow, or sleet
Accidental discharge or overflow of water
Sudden and accidental tearing apart
Freezing
Artificially generated electrical damage
Tip: If you wish to insure your personal property for the more extensive open perils coverage, you may do so by purchasing a Special Personal Property Coverage endorsement to add to your policy.
Exclusions
If your homeowners policy is written on Form HO-3, you are not covered by property insurance for damage or destruction caused by:
Enforcement of building codes and similar laws
Earthquakes
Flooding
Power failures
Neglect (meaning your failure to take reasonable steps to protect your property)
War
Nuclear hazard
Intentional acts
Freezing pipes and systems in vacant dwellings
Damage to foundations or pavements from ice and water weight
Theft from a dwelling under construction
Vandalism to vacant dwellings
Latent defects, corrosion, industrial smoke, pollution
Settling, wear, and tear
Pets, other animals, and pests
Weather conditions that aggravate other excluded causes of loss
Government and association actions
Defective construction, design, and maintenance
Form HO-3 has the most extensive list of exclusions of any of the six forms. Yet because Form HO-3 also has the broadest range of coverage, the net result is that Form HO-3 still provides you with the most extensive coverage of all the policy forms.
Caution: Not surprisingly, Form HO-3 is not only the most protective form, it's also the most expensive to purchase. If you're willing to trade away some protection in return for a smaller premium, consider purchasing Form HO-2.
Loss Settlement
One of the Conditions in Section I of Form HO-3 describes the amount you will receive for any loss covered by property insurance. Separate amounts are set for Coverages A (Dwelling) and B (Other Structures), and Coverage C (Personal Property), as follows:
For your dwelling and other buildings, there are two possible scenarios. If your coverage amount is at least 80 percent of the replacement cost of the property, you are entitled to receive the full replacement cost or the amount spent to repair the property. If your coverage amount is less than 80 percent, you will receive only the actual cash value of the property or a percentage of its replacement cost.
For your personal property (including appliances, carpeting, and structures other than buildings), you are entitled to receive the actual cash value of any damaged personal property, but no greater than the repair or replacement cost of the property.
Tip: Loss settlement is always subject to the coverage limits described on the Declarations Page of your policy. This means you are never entitled to receive more than the coverage limit, even in cases where the actual cash value or replacement cost is a greater amount, unless you have increased your coverage limit by endorsement.
Caution: To qualify for payment from your insurance company, you must meet the conditions that are spelled out in your homeowners policy. Some conditions dictate your responsibilities before a loss occurs, and some dictate the actions you must take after loss to remain eligible for coverage. Read your policy carefully to familiarize yourself with your responsibilities under the policy.
Special Features
As previously noted, Form HO-3 is the only policy form that offers open perils coverage. Here's a few other features found in HO-3 that are not shared by all the other forms:
Landlord's Furnishings. Form HO-3 covers you for your personal property located in an apartment in your home that you rent to others. These items include appliances, furniture, and carpets. Coverage has a limit of $2,500 for any one loss and is on a named perils basis. Of the remaining five policy forms, only Form HO-2 has a similar feature.
Ensuing Loss. Although Form HO-3 does not insure against a long list of excluded events and situations, it does cover you for ensuing losses that result from excluded events (as long as the ensuing loss is not itself excluded from coverage). This means, for example, that if your fireplace is defectively designed so that flames are blown out into your living room, you're not covered for the fireplace, but you are covered for the fire that destroys your house after you use the fireplace. Of all the policy forms, only HO-3 has this feature.
This material was prepared by Broadridge Investor Communication Solutions, Inc., and does not necessarily represent the views of The Retirement Group or FSC Financial Corp. This information should not be construed as investment advice. Neither the named Representatives nor Broker/Dealer gives tax or legal advice. All information is believed to be from reliable sources; however, we make no representation as to its completeness or accuracy. The publisher is not engaged in rendering legal, accounting or other professional services. If other expert assistance is needed, the reader is advised to engage the services of a competent professional. Please consult your Financial Advisor for further information or call 800-900-5867.
The Retirement Group is not affiliated with nor endorsed by fidelity.com, netbenefits.fidelity.com, hewitt.com, resources.hewitt.com, access.att.com, ING Retirement, AT&T, Qwest, Chevron, Hughes, Northrop Grumman, Raytheon, ExxonMobil, Glaxosmithkline, Merck, Pfizer, Verizon, Bank of America, Alcatel-Lucent or by your employer. We are an independent financial advisory group that specializes in transition planning and lump sum distribution. Please call our office at 800-900-5867 if you have additional questions or need help in the retirement planning process.
The Retirement Group is a Registered Investment Advisor not affiliated with FSC Securities and may be reached at www.theretirementgroup.com.
Tags: Financial Planning, Lump Sum, Pension, Retirement Planning