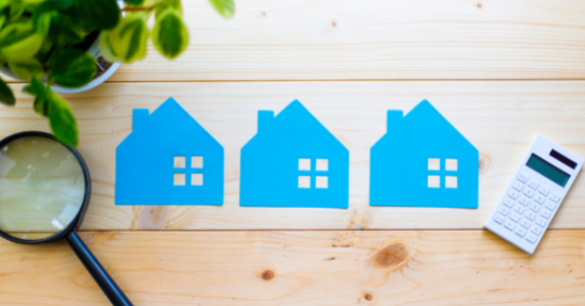 Home Equity
The equity in the average home is historically high. According to National Mortgage Professionals, "The amount of equity available for homeowners with mortgages to borrow against while still retaining at least 20% equity in their homes spiked dramatically in the second quarter of 2021 to a total of $9.1 trillion." If we compare this to the 2007 Bubble, home equity was just $13 trillion and debt was $12 trillion.


The increase in home prices boosted the amount of home equity for the average homeowner to more than $173,000. This equity growth also has enabled many families to finance home remodeling, such as adding an office or study, further adding value to their home. This contributed to a record level of home improvement spending in the last 12 months, and a significant increase in annual home price growth.

We can see in the U.S. foreclosure market report, that home equity increases have also reduced the amount of single-family foreclosures & overall foreclosures. The fact that home foreclosure starts are up 45% from a year ago, and that the moratorium on foreclosures expired, have been contributors in keeping supply low by keeping inventory off the market. The 600,000 homes off the market may continue to see appreciation and increased equity. As these foreclosures hit the low supply market through the summer, equity could be higher and many of these distressed homeowners may have enough equity to renegotiate a new loan. Any remaining foreclosures hitting the market could be absorbed by eager home buyers, or investors and institutions looking for homes to buy as rentals.

Click here for a detailed explanation of the other market drivers which indicate a housing crash is unlikely: https://blog.theretirementgroup.com/blog/retiring-worried-housing-crash
Sources
This is Not the 2007 Housing Bubble" The Retirement Group, 25 April. 2021, https://theretirementgroup.com/
https://www.houseloanblog.net/build-wealth-buying-your-first-home/
https://www.cnbc.com/2021/08/31/home-prices-surged-in-june-shattering-another-record-sp-case-shiller-says.html
https://www.spglobal.com/spdji/en/index-announcements/article/sp-corelogic-case-shiller-index-reports-record-high-annual-home-price-gain-of-166-in-may/
https://nationalmortgageprofessional.com/news/hot-housing-market-boosted-homeowners-equity-1t-2q
https://nationalmortgageprofessional.com/news/hot-housing-market-boosted-homeowners-equity-1t-2q
http://www.mortgagenewsdaily.com/05172021_home_equity.asp
Disclosure: Securities offered through FSC Securities Corporation (FSC) member FINRA/SIPC. Investment advisory services offered through The Retirement Group, LLC. FSC is separately owned and other entities and/or marketing names, products or services referenced here are independent of FSC. Office of Supervisory Jurisdiction: 5414 Oberlin Dr #220, San Diego CA 92121