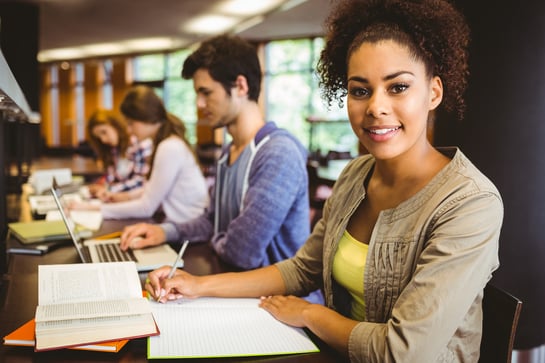 This is a very broad question that's difficult to answer without knowing your individual situation. The option(s) you choose will depend on a number of factors:
Your need for strategies with tax advantages (some investments and savings vehicles offer special tax advantages if the money is used to pay college expenses)
The number of years you have to invest
The amount of money you have available to invest
Your income (some savings vehicles exclude parents above certain income limits)
Your willingness to put funds in your child's name
Your risk tolerance
Your expectation of qualifying for financial aid
Some options include 529 plans, Coverdell education savings accounts, custodial accounts, U.S. savings bonds, brokerage accounts (stocks, bonds, mutual funds, ETFs etc.), and bank savings accounts.
It may be helpful to consult a financial professional or tax advisor to determine the best option for your particular situation.
Yet there is one universal truth: You should start saving for your child's college education as early as possible, preferably with regular monthly contributions that increase over time.
But what if your child is only a couple of years away from college? Your emphasis then won't be on a savings program so much as it will be on what assets, if any, you might use for college expenses. Do you have retirement accounts? A cash value life insurance policy? Home equity? These are all sources of potential funds. Another area of focus might be to research colleges that have lower costs and/or offer generous financial aid.
Note: All investing involves risk, including the possible loss of principal, and there is no guarantee that any investment strategy will be successful.
As with other investments, there are generally fees and expenses associated with participation in a 529 plan. There is also the risk that the investments may lose money or not perform well enough to cover college costs as anticipated. Investment earnings accumulate on a tax-deferred basis, and withdrawals are tax-free as long as they are used for qualified higher-education expenses. For withdrawals not used for qualified higher-education expenses, earnings may be subject to taxation as ordinary income and possibly a 10% federal income tax penalty. The tax implications of a 529 plan should be discussed with your legal and/or tax advisors because they can vary significantly from state to state. Also be aware that most states offer their own 529 plans, which may provide advantages and benefits exclusively for their residents and taxpayers. These other state benefits may include financial aid, scholarship funds, and protection from creditors. Before investing in a 529 plan, please consider the investment objectives, risks, charges, and expenses carefully. The official disclosure statements and applicable prospectuses, which contain this and other information about the investment options, underlying investments, and investment company, can be obtained by contacting your financial professional. You should read these materials carefully before investing.
This material was prepared by Broadridge Investor Communication Solutions, Inc., and does not necessarily represent the views of The Retirement Group or FSC Financial Corp. This information should not be construed as investment advice. Neither the named Representatives nor Broker/Dealer gives tax or legal advice. All information is believed to be from reliable sources; however, we make no representation as to its completeness or accuracy. The publisher is not engaged in rendering legal, accounting or other professional services. If other expert assistance is needed, the reader is advised to engage the services of a competent professional. Please consult your Financial Advisor for further information or call 800-900-5867.

The Retirement Group is not affiliated with nor endorsed by fidelity.com, netbenefits.fidelity.com, hewitt.com, resources.hewitt.com, access.att.com, ING Retirement, AT&T, Qwest, Chevron, Hughes, Northrop Grumman, Raytheon, ExxonMobil, Glaxosmithkline, Merck, Pfizer, Verizon, Bank of America, Alcatel-Lucent or by your employer. We are an independent financial advisory group that specializes in transition planning and lump sum distribution. Please call our office at 800-900-5867 if you have additional questions or need help in the retirement planning process.

The Retirement Group is a Registered Investment Advisor not affiliated with FSC Securities and may be reached at www.theretirementgroup.com.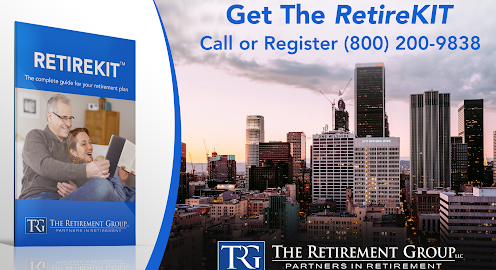 Tags: Financial Planning, Lump Sum, Pension, Retirement Planning