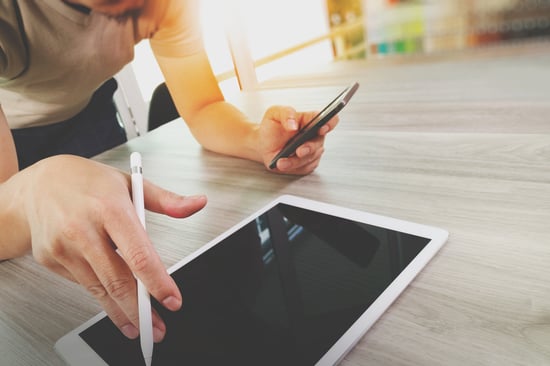 What Is It?
When you purchase disability insurance, you should pay close attention as to how the policy defines disability. Not only will the disability definition determine, in part, how much the policy will cost, but it will also determine how you can qualify for disability benefits. In general, to be considered disabled, you must be unable to work and earn income; however, many policies narrow down this definition quite a bit.
They may specify whether you must try working in another occupation if you can't do your own job, or they may pay benefits if you can do some but not all of the duties of your own occupation. Other policies aren't concerned with occupation at all; they consider you to be disabled when, because of illness or injury, you experience a loss of earnings.
Total Disability Coverage
Disability policies that pay benefits according to an occupational definition of disability are called total disability policies. You qualify for benefits under these policies if you are totally unable to work and earn income. Several types of total disability coverage exist: own occupation coverage, any occupation coverage, split definition coverage, and presumptive disability coverage.
Own Occupation Coverage
In general (see note below), an own occupation policy defines disability as the inability to perform the usual and customary duties of one's own occupation. This is a liberal definition of disability, because even if you can work in another occupation, you will still receive disability benefits. Because it is relatively easy to qualify for benefits under this definition of disability, insurance companies are limiting the availability of own occupation coverage, either by making it extremely expensive or by restricting coverage to individuals that are unlikely to file a claim.
Example(s): Cynthia was an artist who purchased own occupation disability coverage. When she developed carpal tunnel syndrome in her right hand (the one she used to sketch with), she began receiving disability benefits because she was unable to perform the duties of her own occupation. Even though she went to work selling real estate a few months after she began receiving benefits, her ability to work in another occupation did not affect her eligibility for disability benefits, and she continued to receive them for another year.
Tip: The terminology used to define disability will vary from policy to policy.
Any Occupation Coverage
An any occupation policy defines disability as the inability to perform the duties of any occupation. This definition of disability is strict; to receive benefits according to this definition, you have to be unable to work in any gainful occupation, not just your own. Occasionally, however, the wording is modified to take into consideration your earnings level, education, training, and experience.
Example(s): Audra bought an insurance policy that defined disability as the inability to perform the duties of any occupation for which she was reasonably suited by reason of her education, training, or experience. A few weeks later, she suffered a heart attack and was unable to continue practicing law. Because she loved to teach, she began teaching at a local college. However, she no longer continued to receive disability benefits.
Split Definition Coverage
Many disability policies incorporate both an own occupation definition of disability and an any occupation definition. You purchase a policy that provides own occupation coverage for a limited period of time, then after this period ends, you must meet the any occupation definition of disability in order to continue receiving benefits. This is sometimes known as short-term own occupation coverage.
Example(s): Stephen bought an insurance policy that used a split definition of disability to determine when benefits would be paid. When he was hurt in a car accident and was unable to go back to his teaching job, he found a telemarketing job and continued to receive disability benefits. Two years later, when the own occupation disability coverage period ended, Steve's disability benefits ended because he was able to work as a telemarketer and didn't meet the stricter any occupation definition of disability that now covered him.
Presumptive Total Disability Coverage
No matter how your insurance company defines total disability, most companies automatically consider certain catastrophic ailments to be totally disabling. If you are disabled by one of these ailments, you won't have to meet the conditions normally required in order to be considered totally disabled. In addition, not only will you receive immediate benefits, but you will continue to receive benefits even if you are able to return to work. These ailments (which may be caused by injury or illness) are the loss of sight in both eyes, of hearing in both ears, of speech, of the use of both hands, of the use of both feet, and of use of one hand and one foot.
Residual Disability Coverage
Traditional total disability policies pay benefits in the event that you are totally disabled and can no longer work. However, a newer type of policy called a residual disability or income replacement policy pays benefits according to how much income you have lost due to disability. These policies pay benefits even if you are not totally disabled and can work part-time. Your benefit will be based on the percentage of income you earn working part-time in relation to what you used to earn working full-time. In general, to qualify for benefits, your earnings have to be at least 20 percent less than your predisability earnings. Residual disability is often long-term coverage, especially if your policy requires a period of total disability first.
Example(s): Craig suffered anxiety attacks and was unable to work as a full-time stockbroker. However, he was able to go back to work part-time. Under the terms of his residual disability contract, he was able to receive partial disability benefits because he was earning only 40 percent of his average earnings in the 12-month period that immediately preceded his disability.
Tip: Some confusion surrounds residual disability coverage. In the past, it was primarily available as a rider to a total disability policy, and you were required to be totally disabled before you were eligible for residual disability benefits. Today, however, you can also purchase residual disability coverage as a stand-alone policy, and you can receive disability benefits even if you never suffer a total disability. Some policies combine both types of coverage in the base policy or offer one as base coverage and the other as add-on coverage.
Partial Disability Coverage
Partial disability coverage is usually offered as an optional rider to a total disability policy, although it may be included in base coverage. It is similar to, but not the same as, residual disability coverage. Both types of coverage provide benefits to you if you return to work after a period of total disability and pay benefits if you can perform some but not all of the duties of your occupation.
However, unlike residual disability, a partial disability definition does not consider loss of income. Rather, you will be paid an amount equal to 50 percent (occasionally less) of the benefit that you would earn if you were totally disabled. In addition, the benefit period is much shorter than that for residual disability (a few months or a year at most).
Example(s): Alan bought a total disability insurance policy and purchased an optional rider that paid partial disability benefits. He suffered a disabling injury and for 18 months was unable to work at all. During this period, he received a monthly benefit of $1,000. Finally, he recovered enough to go back to work part-time, and he began to receive a reduced benefit of $500. He continued to receive this benefit until he fully recovered.
What Types of Disabilities Does The Policy Cover?
Disability insurance contracts further limit disability definitions by narrowing down types of coverage. Most policies offer coverage for both injuries and illnesses and pay benefits no matter where you were disabled. Some policies, however, offer accident-only protection and don't cover work-related injuries or illnesses, because work-related disabilities are covered by workers' compensation.
Injury
Most disability policies define injury as accidental bodily injury. The term accidental, however, doesn't necessarily mean that an accident caused the injury. It may simply mean that the injury was not sustained intentionally or while the insured was doing something that would knowingly cause the injury. You can buy a disability policy that only covers accidental injuries and not sickness.
Sickness
Sickness is defined in disability policies as illness or disease that manifests itself while the policy is in force. This definition covers mental illness as well as physical illness. Knowledge is key here; you may have a preexisting condition, but you might not know it, or a medical exam might not reveal it. Most disability policies cover both sickness and accidental injury; policies that cover only illness are not widely available.
If you are interested in an insurance product that offers specific protection against major illnesses, consider critical illness insurance. This type of health insurance policy pays benefits when you are diagnosed with one of many serious illnesses, such as a heart attack, a stroke, and cancer. It can be purchased as a separate policy or as a rider to an existing policy.
Occupational
Injury or sickness can either be occupational or nonoccupational. An occupational injury or sickness is caused by one's job and is related to that job. To be eligible for benefits under this definition, your injury or sickness must be work-related. These types of disability are covered under workers' compensation, so sometimes they are excluded from group disability insurance contracts. Individual disability insurance contracts may pay you benefits, but these benefits may be offset according to the terms of a social insurance rider.
Nonoccupational
A nonoccupational injury or sickness is unrelated to one's job and occurs away from one's place of business. Nonoccupational coverage is much more liberal than occupational coverage and often implies 24-hour benefits. This means that if you get injured, either away from home or on the job, your disability insurance will pay benefits.
This material was prepared by Broadridge Investor Communication Solutions, Inc., and does not necessarily represent the views of The Retirement Group or FSC Financial Corp. This information should not be construed as investment advice. Neither the named Representatives nor Broker/Dealer gives tax or legal advice. All information is believed to be from reliable sources; however, we make no representation as to its completeness or accuracy. The publisher is not engaged in rendering legal, accounting or other professional services. If other expert assistance is needed, the reader is advised to engage the services of a competent professional. Please consult your Financial Advisor for further information or call 800-900-5867.
The Retirement Group is not affiliated with nor endorsed by fidelity.com, netbenefits.fidelity.com, hewitt.com, resources.hewitt.com, access.att.com, ING Retirement, AT&T, Qwest, Chevron, Hughes, Northrop Grumman, Raytheon, ExxonMobil, Glaxosmithkline, Merck, Pfizer, Verizon, Bank of America, Alcatel-Lucent or by your employer. We are an independent financial advisory group that focuses on transition planning and lump sum distribution. Please call our office at 800-900-5867 if you have additional questions or need help in the retirement planning process.
The Retirement Group is a Registered Investment Advisor not affiliated with FSC Securities and may be reached at www.theretirementgroup.com.
Tags: Financial Planning, Lump Sum, Pension, Retirement Planning