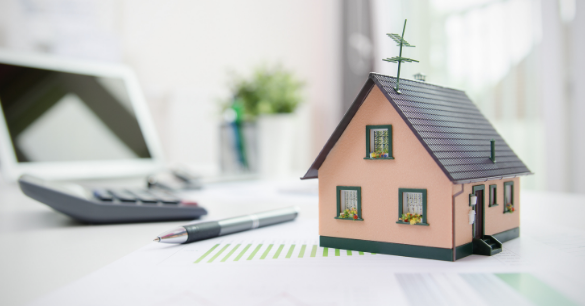 Housing Supply
Housing supply growth begins with lot supply. Lot supply decreased as builders paused or slowed land purchases when the pandemic caused a shutdown of economic activity in the U.S. in March 2020. According to Zonda's quarterly index, we now see nationally, available lots have hit an all time low, down 24.2% with San Diego and LA at the bottom.
"

We are short 5.5 million homes of what we need based on historical levels, according to a

NAR report

.

"
These supply numbers may be even worse, as many reports include pending home sales in the NAR supply numbers. For example, when looking at NAR in January, the NAR is reporting that inventory was down 25.7%. Realtor.com shows inventory is down around 50% year-over-year. See Chart 1a, 1b and 1c on pages 5-7. The February Black Knight report on the supply of homes for sale dropped 40% year over year, the largest annual decline ever. The drop in supply today is due to a low new home starts for 10 years, pandemic shift from cities, record low mortgage rates, a move away from multi-family rentals, single family homes, second home buying, and now cost of materials have stifled new home starts. The lack of inventories started in 2008 when new home starts went from 40k per million since 1960 to 20k per million for 10 years starting in 2010, shown in Chart 1a and Chart 1b on the next 2 pages. Looking at 2019, more new homes were completed in 2019 than in any other year of the past decade, and still there were far fewer homes built than in any other non-recession year in the postwar era. Particularly when adjusting for population size, which is key for predicting household formation. We are only building about 26k single-family homes per million Americans, still below the average of almost 40k per million. This leaves the U.S. short approximately 4 million homes. According to Freddie Mac, Housing completions were at a rate of 1.045 million in April, just 0.05% above the March rate of 1.04 million. Data shows the share of homes authorized but not yet started surged last month to the highest level recorded since data collection began in 1999. Houses that have started are also being delayed because of cost increases. Approximately 15% of builders said they are putting down concrete foundations (Considered a Home Start) and then holding off on framing the house. These facts are further evidence that builders are delaying building due to the substantial increase in costs for labor, lumber, copper, rebar and other materials.
"New home starts went from 40k per million since
1960 to 20k per million for 10 years
starting in 2010"
Taking additional supply off the market has been rentals. According to RENTCafe's US Census report, from 2007-2016 single family rentals rose by 31%. At the same time housing starts dropped while many of these investor owned rental conversions were bought by institutions and individual investors. These homes were first time home buyer properties, which took that supply off the market. Second, the supply of Baby Boomers' homes, who own 54% of the nation's homes, is not hitting the market. Boomers are not moving and downsizing, which would typically create inventory. Recently, when the Boomers do move, we are seeing only 50% downsize and 30% are actually upsizing their home. Those that do want to downsize are competing for the same low inventory starter homes the Millennials want, so they are just staying put. The Boomers born between 1946-1964 are now turning 75 and are much healthier than prior generations. Based on historical data, we should see some relief as the baby boomers start hitting their 80's in the next 5-10 years and begin selling their homes.
Click here for a detailed explanation of the other market drivers which indicate a housing crash is unlikely: https://blog.theretirementgroup.com/blog/retiring-worried-housing-crash
Figure 1A
Figure 1B
Figure 1C
Sources
This is Not the 2007 Housing Bubble" The Retirement Group, 25 April. 2021, https://theretirementgroup.com/
Ackerman, Andrew. "Consumer Agency Seeks to Restrict Foreclosures Through 2021 - WSJ." WSJ, The Wall Street Journal, 5 Apr. 2021, https://www.wsj.com/articles/consumer-agency-seeks-to-restrict-foreclosures-through-2021-11617651357?mod=article_inline.(Ackerman)
New Home LSI: New Home Replacement Lots Are Getting Harder to Find | Zonda." Zonda, https://www.facebook.com/meyersresearchllc/, 17 Feb. 2021, https://zondahome.com/new-home-lsi-new-home-replacement-lots-are-getting-harder-to-find/
"February 2021 Report." Black Knight, Mortgage Monitor, Feb. 2021, https://www.blackknightinc.com/wp-content/uploads/2021/04/BKI_MM_Feb2021_Report.pdf.
Calculated Risk: NAR: Existing-Home Sales Increased to 6.69 Million in January." Calculated Risk, 19 Feb. 2021, https://www.calculatedriskblog.com/2021/02/nar-existing-home-sales-increased-to.html.
Balint, Nadia. "Single-Family Rentals Increased Faster than Apartments in 22 of 30 Big Cities, Led by Phoenix - RENTCafé Rental Blog." RENTCafé Rental Blog, 12 Apr. 2018, https://www.rentcafe.com/blog/rental-market/real-estate-news/single-family-homes-rent-increased-faster-than-apartments/.
Dezember, Ryan. "If You Sell a House These Days, the Buyer Might Be a Pension Fund - WSJ." WSJ, The Wall Street Journal, 4 Apr. 2021, https://www.wsj.com/articles/if-you-sell-a-house-these-days-the-buyer-might-be-a-pension-fund-11617544801?mod=article_inline.
Mitchell, Olivia S., et al. Financial Decision Making and Retirement Security in an Aging World. Oxford University Press, 2017.
San Diego Real Estate Statistics | SDAR." San Diego Association of REALTORS® | SDAR, https://www.sdar.com/fast-stats.html. Accessed 26 Apr. 2021.
Son, Hugh. "Jamie Dimon Says U.S. Consumers Are 'coiled, Ready to Go' with $2 Trillion More in Checking Accounts." CNBC, CNBC, 14 Apr. 2021,https://www.cnbc.com/2021/04/14/jamie-dimon-says-us-consumers-are-coiled-ready-to-go-with-2-trillion-more-in-checking-accounts.html.
March Data: Rents Grow Faster for the First Time in Eight Months." Realtor.Com Economic Research, 13 Apr. 2021, https://www.realtor.com/research/march-2021-rent/
ATTOM Data Solutions Releases Best Counties for Buying Single Family Rentals in 2020 | ATTOM." ATTOM, https://www.facebook.com/attomdata, 12 Mar. 2020, https://www.attomdata.com/news/market-trends/single-family-rental/attom-data-solutions-q1-2020-single-family-rental-market-report/.
Friedman, Nicole, and Ben Eisen. "Buying a Home in the Pandemic? Family Members Team Up on Bids - WSJ." WSJ, The Wall Street Journal, 20 Mar. 2021, https://www.wsj.com/articles/buying-a-home-in-the-pandemic-family-members-team-up-on-bids-11616232600.
McLaughlin, Katy. "Covid-19 Is Giving the Multigenerational Home Business a Big Boost - WSJ." WSJ, The Wall Street Journal, 12 Nov. 2020, https://www.wsj.com/articles/multigenerational-living-covid-11605196694?mod=article_inline.
Coldwell Banker Global Luxury Report : 2021 Global Luxury Marketing Insights by The Report Group - Issuu." Accessed 26 Apr. 2021.
Disclosure: Securities offered through FSC Securities Corporation (FSC) member FINRA/SIPC. Investment advisory services offered through The Retirement Group, LLC. FSC is separately owned and other entities and/or marketing names, products or services referenced here are independent of FSC. Office of Supervisory Jurisdiction: 5414 Oberlin Dr #220, San Diego CA 92121