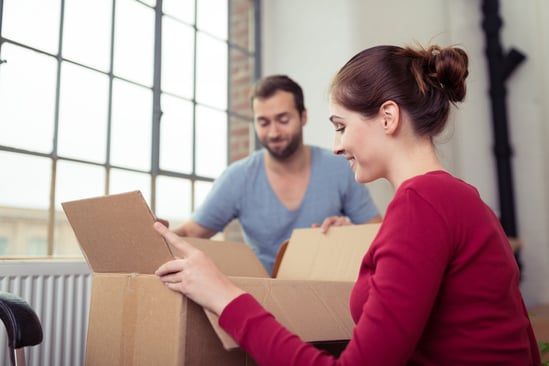 How do you cut costs if you're spending too much?
No matter how tightly you try to control your spending or how strictly you follow your spending plan, at some point you are likely to wonder how you can cut costs. In order to find out how to cut costs, you first need to find out where and when your spending occurs. Then you can decide whether you need to make major changes or if minor adjustments will do the trick.
Understand your spending habits better
Spending is a behavior, and, just like any other behavioral change, it requires monitoring while you are trying to change it. If you feel that you are spending too much, you'll want to determine when you do your spending and what items you spend the most money on. One way to get started is to track your spending for a period of time and try to determine if you have a spending pattern. You may find that you are spending more on payday or when you are feeling frustrated or stressed. By identifying spending patterns, you can use extra caution when you find yourself in those situations. Next, you'll want to identify the items which you spend the most money on. For many of us, buying clothing may involve shopping around to find the right price, but looking for a sale for groceries may not even occur to us. There are certain categories in which overspending is more likely to occur. Identify those categories and try to find out how you can reduce your spending on them.
Make major long-term spending changes
If you feel that you want to curtail your costs on a larger scale and make major long-term changes, consider the following suggestions:
Before taking out a loan or using a credit card, shop around for the lowest interest rates
Consider refinancing existing loans
Look into loan consolidation
Determine whether it makes sense to downsize into a smaller home
Make sure that you are not over-insured (e.g., having collision and comprehensive auto insurance coverage on an older car)
Buy a pre-owned vehicle rather than a brand new one/consider eliminating a second vehicle
Minor changes can also make a big difference
Many times, minor changes can make a big difference. You may be surprised how small changes in spending can add up. The following are just some of the little things you can do to cut expenses:
Brown bag your family lunches
Limit dining out to special occasions only
Try to cut down on utility costs my making small energy-saving improvement to your home (e.g., shut off electronics when not in use)
Be a smart shopper by taking advantage of available sales and discounts
This material was prepared by Broadridge Investor Communication Solutions, Inc., and does not necessarily represent the views of The Retirement Group or FSC Financial Corp. This information should not be construed as investment advice. Neither the named Representatives nor Broker/Dealer gives tax or legal advice. All information is believed to be from reliable sources; however, we make no representation as to its completeness or accuracy. The publisher is not engaged in rendering legal, accounting or other professional services. If other expert assistance is needed, the reader is advised to engage the services of a competent professional. Please consult your Financial Advisor for further information or call 800-900-5867.

The Retirement Group is not affiliated with nor endorsed by fidelity.com, netbenefits.fidelity.com, hewitt.com, resources.hewitt.com, access.att.com, ING Retirement, AT&T, Qwest, Chevron, Hughes, Northrop Grumman, Raytheon, ExxonMobil, Glaxosmithkline, Merck, Pfizer, Verizon, Bank of America, Alcatel-Lucent or by your employer. We are an independent financial advisory group that specializes in transition planning and lump sum distribution. Please call our office at 800-900-5867 if you have additional questions or need help in the retirement planning process.

The Retirement Group is a Registered Investment Advisor not affiliated with FSC Securities and may be reached at www.theretirementgroup.com.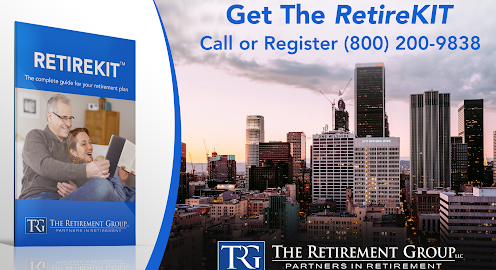 Tags: Financial Planning, Lump Sum, Pension, Retirement Planning