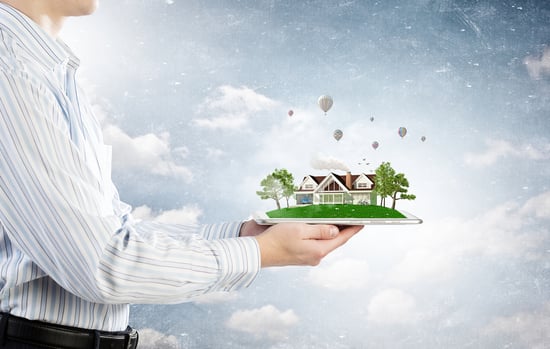 Introduction
Home ownership confers many benefits, including federal income tax advantages. In particular, you may be able to deduct your mortgage interest payments. In addition, special rules apply to the tax treatment of points, closing costs, home improvements, and repairs.
Tip: This discussion applies to your principal residence only.
Can You Deduct Your Mortgage Interest Payments?
One of the most important tax benefits that comes with owning a home is the fact that you may be able to deduct any mortgage interest that you pay. If you itemize deductions on your federal income tax return, you can deduct the interest on a loan secured by your home and used to buy, build, or substantially improve your home. For loans incurred before December 16, 2017, up to $1 million of such "home acquisition debt" ($500,000 if married filing separately) qualifies for the interest deduction. For loans incurred after December 15, 2017, the limit is $750,000 ($375,000 if married filing separately).
This interest deduction is also still available for home equity loans or lines of credit used to buy, build, or substantailly improve your home. Prior to 2018, a separate deduction was available for interest on home equity loans or lines of credit of up to $100,000 ($50,000 if married filing separately) used for any other purpose.
How Are Points And Closing Costs Treated For Tax Purposes?
When you buy a home or refinance an existing loan on your home, you'll incur settlement charges. These usually include both points and closing costs, such as attorney's fees, recording fees, title search fees, appraisal fees, and loan preparation fees. The income tax treatment of these settlement charges depends on the type of charge and (in some cases) the type of loan.
Deducting Points When You Buy a Home
Points are costs that your lender may charge when you take out a loan secured by your home. One point equals 1 percent of the loan amount borrowed (e.g., 1.5 points on a $100,000 loan equals $1,500). If you itemize your deductions on Schedule A of your federal income tax return, and if your lender charges the points as up-front interest and in return gives you a lower interest rate on the loan, the points may be deductible.
Tip: It doesn't matter whether your lender calls the charge points or a loan (or mortgage) origination fee. If this charge represents prepaid interest, it may be deductible.
If you take out a mortgage to buy or improve your home and pay points, you can deduct the points in the year they're paid if you meet all of the following conditions:
Your loan is secured by your main home
Paying points is an established business practice in the area where the loan was made
The points paid were not more than the points generally charged in that area
You use the cash method of accounting (most individuals use this method)
The points were not paid in place of amounts that ordinarily are stated separately on the settlement statement, such as appraisal fees, inspection fees, title fees, attorney fees, and property taxes
The funds you provided at or before closing, plus any points the seller paid, were at least as much as the points charged
You use your loan to buy or build your main home
The points were computed as a percentage of the principal amount of the mortgage
The amount is clearly shown on the settlement statement as points charged for the mortgage. The points may be shown as paid from either your funds or the sellers
If you don't meet the above conditions, you must amortize your deduction of the points over the term of the loan. If the loan ends early (because, for example, you sell the home or refinance the mortgage), you may fully deduct the remaining points for the tax year the loan ends. For more information on deducting points, see IRS Publication 936.
Tip: If the seller pays your points, they may also be deducted as an up-front interest charge. However, because they are also considered a reduction in the cost of the home, you must lower your cost basis in the home by an amount equal to the points paid by the seller.
Deducting Points When You Refinance Your Mortgage
Refinanced loans are treated differently. The points you pay on a refinanced loan generally must be amortized over the life of the loan. In other words, you can deduct a certain portion of the points each year. But there's one exception: If part of the loan is used to make improvements to your principal residence, you can generally deduct that portion of the points in the year the points are paid.
Example(s): Suppose you take a cash-out refinance mortgage for $100,000 and pay two points ($2,000). You use $90,000 to pay off the principal debt owed on the old mortgage, $4,000 to pay off bills, and $6,000 to install new kitchen cabinets. Because 6 percent ($100,000 divided by $6,000) is used for home improvements, $120 worth of points (6 percent of $2,000) may be deducted in the year the loan is taken. The remaining $1,880 in points must be deducted ratably over the life of the loan.
Tax Treatment of Closing Costs
Generally, you can't deduct closing costs on your tax return. Instead, you must adjust your tax basis (i.e., the cost, plus or minus certain factors) in your home. If you're buying a home, you'd increase your basis by the amount of certain closing costs that you've paid.
Example(s): Your closing costs on a loan you take to purchase a $200,000 home total $3,000. Your closing costs would increase your cost basis in that home to $203,000.
Caution: Escrow fees that you pay at closing to cover costs that you must pay later (e.g., hazard insurance premiums) are not added to the basis of your home.
This material was prepared by Broadridge Investor Communication Solutions, Inc., and does not necessarily represent the views of The Retirement Group or FSC Financial Corp. This information should not be construed as investment advice. Neither the named Representatives nor Broker/Dealer gives tax or legal advice. All information is believed to be from reliable sources; however, we make no representation as to its completeness or accuracy. The publisher is not engaged in rendering legal, accounting or other professional services. If other expert assistance is needed, the reader is advised to engage the services of a competent professional. Please consult your Financial Advisor for further information or call 800-900-5867.
The Retirement Group is not affiliated with nor endorsed by fidelity.com, netbenefits.fidelity.com, hewitt.com, resources.hewitt.com, access.att.com, ING Retirement, AT&T, Qwest, Chevron, Hughes, Northrop Grumman, Raytheon, ExxonMobil, Glaxosmithkline, Merck, Pfizer, Verizon, Bank of America, Alcatel-Lucent or by your employer. We are an independent financial advisory group that specializes in transition planning and lump sum distribution. Please call our office at 800-900-5867 if you have additional questions or need help in the retirement planning process.
The Retirement Group is a Registered Investment Advisor not affiliated with FSC Securities and may be reached at www.theretirementgroup.com.
Tags: Financial Planning, Lump Sum, Pension, Retirement Planning