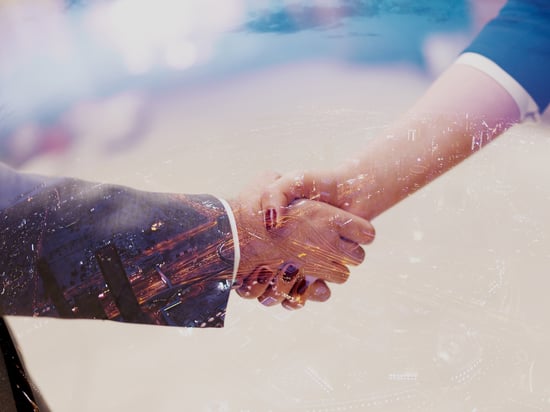 What Is an Installment Payment Agreement?
If you're unable to pay the full amount of federal income tax that you owe, you may be able to work out an installment agreement with the Internal Revenue Service (IRS). You'll be charged a fee to set up the agreement, and you'll still be charged interest and late payment penalties on any outstanding unpaid tax. However, an installment agreement will allow you to make full or partial payments towards your tax liability in monthly installments.
The IRS is allowing more flexibility for previously compliant individuals in existing installment agreements who have difficulty making payments because of a job loss or other financial hardship. The IRS may allow a skipped payment or a reduced monthly payment amount without automatically suspending the installment agreement. Taxpayers in a difficult financial situation should contact the IRS.
How Do You Enter Into an Installment Agreement With The IRS?
If you wish to enter into an installment agreement, you must inform the IRS, submit the appropriate forms, and pay a fee.
Inform the IRS
To enter into an installment payment agreement, you must first inform the IRS that you cannot presently pay your income tax. Write the IRS or telephone the agency at (800) 829-1040 and speak to a taxpayer service representative. You'll be sent the forms you need to fill out to make your request.
Tip: If you have already filed a return and received an IRS balance due notice for a total amount of $50,000 or less, you can also request an installment agreement via the IRS website (www.irs.gov) under "Online Payment Agreement (OPA) Application".
Fill Out the Appropriate Forms
To request an installment agreement, you generally must complete Form 9465, Installment Agreement Request. If your tax liability (not including any interest or penalty charges) is greater than $50,000, you'll also be asked to file a Collection Information Statement detailing your assets and expenses (Form 433F). You may also be asked to submit Form 433F if you do not agree to make your payments by direct debit or payroll deduction.
Upon Acceptance of Your Installment Agreement, Pay the Fee
The IRS charges a user fee of $225 for installment agreements (the fee is $107 if you agree to have payments directly debited from your bank account). Don't submit the fee with Form 9465. If your installment agreement is accepted, the IRS will send you a letter and a bill for the fee. You may send in a separate check for this amount or the IRS may add it to the amount of your first installment payment.
Now you can also enter into an online installment agreement. The fee for an online payment agreement is $149 ($31 for a direct debit online payment agreement).
Tip: Individuals with income at or below certain levels can apply for a reduced user fee of $43 (if lower than the regular fee). For installment agreements entered into after April 9, 2018, the IRS will waive or reimburse the user fees if your income is below a certain level and certain conditions are met.
If you're Request for an Installment Agreement Is Denied
If your tax liability is $10,000 or less (not counting interest, penalties, and other additions) and you meet certain other agreement requirements described below, the IRS is required to accept your installment agreement. The IRS has discretion to accept or reject requests for installment agreements in other circumstances. If your request for an installment agreement is denied, you may either appeal the denial or propose a new agreement. The IRS can't take any collection actions affecting your property while considering your request for an installment agreement, for 30 days after rejecting your request, or for any period while an appeal of a rejection is in progress.
What Are The Usual Terms of an Installment Payment Agreement With the IRS?
In General
The IRS has 10 years from the assessment of your tax liability to collect that liability. The date by which the liability must be collected is called the Collection Statute Expiration Date (CSED). Your installment agreement request will be reviewed to ensure that your tax liability, including penalties and interest, will be paid in full by the CSED.
However, this doesn't mean you'll be given 10 years to pay your tax liability. Ideally, the IRS would like you to make your monthly payments large enough to pay off your tax liability by the due date of your next tax return (that is, within a year). Since this may not be possible, you generally may have up to 60 months to pay.
Guaranteed Availability of Installment Agreement Terms
As mentioned above, the IRS is required to accept the payment of your tax liability in installments if you meet all of the following conditions:
Your total tax liability (not counting interest and penalties and other additions to tax) is $10,000 or less
In the last five years, you (and your spouse, if the liability relates to a joint return) have not
Failed to file any required income tax return
Failed to pay any tax shown on any such return
Entered into an installment agreement for the payment of any income tax
Based on information that you supply, the IRS determines that you cannot pay your income tax in full when due
The tax will be paid in full in three years or less under the terms of the installment agreement
You agree to comply with the tax laws while your agreement is in effect
Caution: These rules apply only to tax liabilities of individuals.
Additional Terms
You must agree to pay any future tax liability in a timely fashion. This means you may need to modify your withholding amount or your estimated tax payments to assure that, in the future, you'll be able to pay your tax liability in full when you file your tax return.
Your agreement is based on your financial situation. If a change in your financial situation makes it necessary to change your agreement, you're required to contact the IRS. You may be required periodically to submit an updated financial statement so that the IRS may review your financial condition.
Even if your request to pay in installments is granted, you'll be charged interest on any tax not paid by its original due date. Interest is calculated at 3 percentage points over the federal short-term rate, is adjusted quarterly, and is compounded daily. A late payment ("failure-to-pay") penalty may also apply. If you filed your tax return by the due date, including extensions, and you enter an installment agreement, the failure-to-pay penalty will be half the usual rate (one-quarter percent, rather than one-half percent, per month), up to a maximum of 25 percent.
Caution: If you filed your return late, you won't receive a reduction in the failure-to-pay penalty rate.
Even though you may participate in an installment agreement, the IRS may still file a Notice of Federal Tax Lien against your assets to secure the government's interest until you make your final payment. The IRS cannot levy against your property, however, while your agreement is in effect. While your installment agreement is in effect, any federal income tax refunds you may be due in future years will be applied against the balance you owe on your agreement.
Timely Payments
You may choose the due date for your installment payments, but you're required to submit your payments in a timely manner. Failure to do so may jeopardize your agreement and, if you default, the IRS will charge a fee to reinstate it.
What Payment Methods Are Available?
You may pay your installment agreement payments with personal or business checks, money orders, or certified funds. Alternative payment methods are also available.
Payroll Deduction Arrangements
You may arrange to have your installment agreement payments made by payroll deductions through your employer. To do so, request Form 2159, Payroll Deduction Agreement, from the IRS. Once you fill out the form, you'll need to return it to the IRS along with your first installment payment and the user fee to set up the agreement. You'll also need to give copies of Form 2159 to your employer to initiate the payroll deduction. When your installment agreement is paid in full, the IRS instructs your employer to stop sending payments.
Direct Debit Arrangements
You may arrange to have your installment agreement payments debited monthly directly from your bank account on a date of your choosing. Complete the information requested on Form 9465, Installment Agreement Request. Alternatively, the IRS may ask you to sign and complete Form 433-D, Installment Agreement. You'll need to provide the name and address of your bank, your name as it appears on your bank account, the bank's routing number, and your account number. You'll be billed for the first monthly installment payment and the user fee; your payments will then thereafter be debited directly from your account.
Evaluating Alternate Payment Arrangements
The payroll deduction arrangement and the direct debit arrangement are advantageous to the IRS because they assure the certainty of payment. While convenient for you as well, the disadvantage of these arrangements is that you're forced to disclose your tax delinquency to either your employer or your bank.
Partial Payment Installment Agreement
If you request a partial payment installment agreement, you'll have to provide detailed financial information which will be reviewed and verified. You'll also be required to address any equity that you have in assets that you could use to pay your outstanding liability. If you're granted a partial payment installment agreement, you'll be strongly urged to make payments under a direct debit arrangement, and you'll be subject to a financial review every two years. Your agreement may be modified or terminated if your financial condition improves.
When Can The IRS Terminate an Installment Agreement?
The IRS has the ability to terminate an installment agreement. Typically, it may do so in the following circumstances:
You provided incorrect information that induced the IRS into the agreement
You fail to make your installment agreement payments on time
Your financial situation changes substantially
You fail to meet your future tax liabilities in a timely fashion
This material was prepared by Broadridge Investor Communication Solutions, Inc., and does not necessarily represent the views of The Retirement Group or FSC Financial Corp. This information should not be construed as investment advice. Neither the named Representatives nor Broker/Dealer gives tax or legal advice. All information is believed to be from reliable sources; however, we make no representation as to its completeness or accuracy. The publisher is not engaged in rendering legal, accounting or other professional services. If other expert assistance is needed, the reader is advised to engage the services of a competent professional. Please consult your Financial Advisor for further information or call 800-900-5867.
The Retirement Group is not affiliated with nor endorsed by fidelity.com, netbenefits.fidelity.com, hewitt.com, resources.hewitt.com, access.att.com, ING Retirement, AT&T, Qwest, Chevron, Hughes, Northrop Grumman, Raytheon, ExxonMobil, Glaxosmithkline, Merck, Pfizer, Verizon, Bank of America, Alcatel-Lucent or by your employer. We are an independent financial advisory group that focuses on transition planning and lump sum distribution. Please call our office at 800-900-5867 if you have additional questions or need help in the retirement planning process.
The Retirement Group is a Registered Investment Advisor not affiliated with FSC Securities and may be reached at www.theretirementgroup.com.
Tags: Financial Planning, Lump Sum, Pension, Retirement Planning