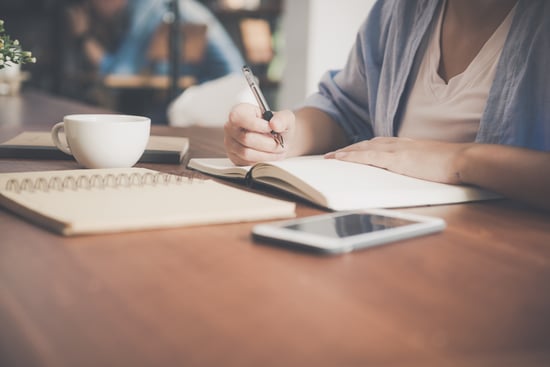 What Is Gross Income?
Gross income is all income that you receive that is potentially subject to tax. The Internal Revenue Code (IRC) definition of gross income is all encompassing. Gross income means all income, from whatever source derived, unless otherwise provided for within the code. The IRC specifies the following items, among others, as included in gross income:
Compensation for services
Business profits
Gains derived from property
Interest
Rents
Royalties
Dividends
Alimony and separate maintenance (for pre-2019 divorces, unless divorce agreement designates alimony as nontaxable and nondeductible)
Annuities
Income from life insurance and endowment contracts
Pensions
Income from discharge of indebtedness
Income in respect of a decedent
Caution: The IRC makes it clear that the examples of gross income given are not exclusive. There are many other transactions that will produce gross income.
Items You Might Not Think Are Included In Gross Income (But Are)
Found Money and Treasures, Gambling Winnings
Monetary amounts that are discovered or won are taxable. This means that if you win money from gambling, the lottery, or bingo, you must declare that money as taxable income. Similarly, if you find some buried treasure in your backyard, make sure that you set aside funds for taxes.
Prizes, Bonuses, and Awards
If you win a prize in a number drawing, beauty contest, quiz show, or other event, the prize is generally included in your gross income.
Tip: Special rules may apply to Pulitzer, Nobel, or other prizes in recognition of past accomplishments in religious, charitable, scientific, artistic, educational, literary, or civic fields. Amounts you receive for outstanding work, such as bonuses or awards, are included in your gross income. If the prize or award you receive is goods or services, you must include the fair market value of the goods or services in your income.
Tip: If your employer merely promises to pay you a bonus or award, it is not taxable until you receive it or it is made available to you.
Severance Pay
Amounts you receive as severance pay are taxable. A lump-sum payment for cancellation of your employment contract is income in the tax year you receive it and must be reported as gross income.
Disability Income
Generally, you must include, as income, any amount you receive for disability through an accident or health insurance plan paid for by your employer. If you pay the entire cost of a health or accident insurance plan, any amount you receive for your disability is not included in gross income.
Tip: Amounts received under a workers' compensation act or a statute in the nature of a workers' compensation act, and paid due to a work-related sickness or injury are not included in gross income.
Court Awards and Damages
Settlement or judgment amounts are generally included in income if they represent compensation for lost wages or lost profits, settlement of pension rights (if you didn't contribute to the plan), damages for patent or copyright infringement, breach of contract, or back pay, or damages for emotional distress received to satisfy a claim under Title VII of the Civil Rights Act of 1964. Punitive damages are generally included in gross income.
Caution: Compensatory damages for personal physical injury or physical sickness are not included in gross income.
Unemployment Compensation
All unemployment compensation is generally taxable income.
Bartering Income
Your gross income includes the fair market value of property or services you receive in bartering. This includes property or services that you receive as part of a "barter club."
Canceled Debts
Generally, if a debt you owe is canceled or forgiven, other than as a gift or bequest, you must include the canceled amount in your gross income. Exceptions exist if you are insolvent prior to the cancellation of your debt, or if you have discharged your debts in a statutory bankruptcy proceeding.
Income In Respect Of a Decedent (IRD)
IRD is gross income a deceased individual would have received had he or she not died. Generally, IRD is income that the decedent earned but did not receive prior to death. This income has not been included on the deceased individual's final income tax return because the income tax year ends on the day of the decedent's death. If you receive this income, it is included in your gross income.
Items That You Might Think Are Included In Gross Income (But Are Not)
Child Support Payments
Amounts that you receive for child support are not part of your gross income. Compare this with payments representing alimony, which may be included in your gross income (for pre-2019 divorces, unless divorce agreement designates alimony as nontaxable and nondeductible).
Loan Proceeds
The receipt of cash from borrowing will only increase assets and liabilities and does not alter your overall net worth. The cash you receive does not increase gross income.
Gifts and Inheritances
Generally, property you receive as a gift, bequest, or inheritance is not included in your gross income; although, if property you receive this way later produces interest, dividends, or rents, that income is taxable to you.
Caution: If you inherit an IRA or retirement plan, you may have to include the value in your gross income.
Qualified Scholarships
If you are a candidate for a degree at a qualified educational institution, you can exclude amounts received as a "qualified scholarship." A qualified scholarship is any money you receive that covers tuition or fees to enroll at or attend an educational organization or fees, books, supplies, and equipment required for courses at the educational institution. Amounts that you receive for room and board must be included in gross income.
Life Insurance Proceeds
Life insurance proceeds paid to you because of the death of the insured person are not included in gross income unless you acquired the policy from someone other than the insurer in exchange for consideration.
This material was prepared by Broadridge Investor Communication Solutions, Inc., and does not necessarily represent the views of The Retirement Group or FSC Financial Corp. This information should not be construed as investment advice. Neither the named Representatives nor Broker/Dealer gives tax or legal advice. All information is believed to be from reliable sources; however, we make no representation as to its completeness or accuracy. The publisher is not engaged in rendering legal, accounting or other professional services. If other expert assistance is needed, the reader is advised to engage the services of a competent professional. Please consult your Financial Advisor for further information or call 800-900-5867.
The Retirement Group is not affiliated with nor endorsed by fidelity.com, netbenefits.fidelity.com, hewitt.com, resources.hewitt.com, access.att.com, ING Retirement, AT&T, Qwest, Chevron, Hughes, Northrop Grumman, Raytheon, ExxonMobil, Glaxosmithkline, Merck, Pfizer, Verizon, Bank of America, Alcatel-Lucent or by your employer. We are an independent financial advisory group that specializes in transition planning and lump sum distribution. Please call our office at 800-900-5867 if you have additional questions or need help in the retirement planning process.
The Retirement Group is a Registered Investment Advisor not affiliated with FSC Securities and may be reached at www.theretirementgroup.com.
Tags: Financial Planning, Lump Sum, Pension, Retirement Planning